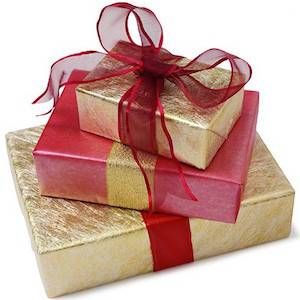 Lists
Books That Make Rad Last-Minute Gifts
Books make excellent gifts. They give you a chance to share a beloved experience with someone you care about. They're often beautiful objects telling beautiful stories. And—to be practical about the whole thing—they're usually pretty easy to find, buy, wrap, and give.
In that spirit, and with assorted gift-giving holidays coming fast down the pike, we've rounded up a list of Rioter-approved books that make great gifts (even if you've waited until the last second). Broadly appealing, super-cool, and just plain good, these books should make just about any giftee on your list quite happy.
So if you need a last-minute gift, or if you're stuck on what to give a tricky relative or co-worker, start here. We bet you'll find something perfect.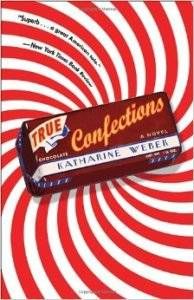 Derek Attig
The Uncommon Reader by Alan Bennett: It has something for everyone—sweetness, snark, royalty, bookmobiles, corgis—in a weird-but-not-too-weird little package.
True Confections by Katharine Weber: An unstable gentile marries into a Jewish candy dynasty and unreliably narrates the heck out of her troubled marriage and the chocolate business. And it's even more amazing than it sounds. I've yet to find someone who doesn't end up loving this odd, and oddly hilarious, little treat of a book. (Especially good as a Hanukkah present—packaged with gelt, of course.)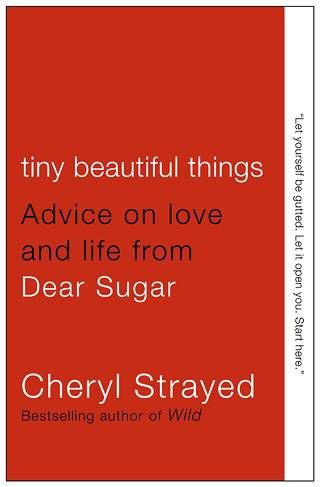 Rachel Smalter Hall
Tiny Beautiful Things by Cheryl Strayed: Cheryl Strayed penned a jaw-dropping, gut-wrenching advice column under the pseudonym "Dear Sugar" for a handful of years. Here the letters are collected as a book that will make you and yours laugh, sob, and feel like all-around wiser humans.
Hyperbole and a Half by Allie Brosh: For those who like dog humor, time travel cartoons, or have gone through tough times. In other words, for everyone.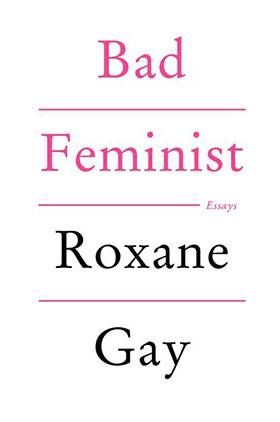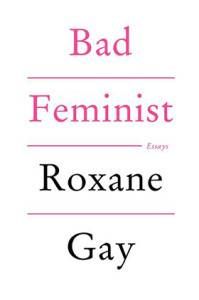 Rebecca Joines Schinsky
She Matters: A Life in Friendships by Susannah Sonnenberg–Each chapter of this candid, beautiful memoir is an ode to a different woman who played an important role in Sonnenberg's life. As she reflects on the friendships that shaped her, readers can't help but think of the relationships that have defined them. Perfect for your best girlfriend, your sister, your mother, the women you love too much for words.
Bad Feminist by Roxane Gay: Those people you know who love pop culture and prove that you can be smart, savvy, political, AND into ridiculous reality television? This is for them. It's also for the friend who hesitates to identify as feminist for fear they don't live up to the ideals–Gay's whole point is that there's no such thing as a perfect feminist, so we would all do well to embrace being bad ones–or who is interested in applying a feminist lens to their thinking in a new way. Gay is incisive, insightful, funny, and candid about her own shortcomings in the most welcoming way.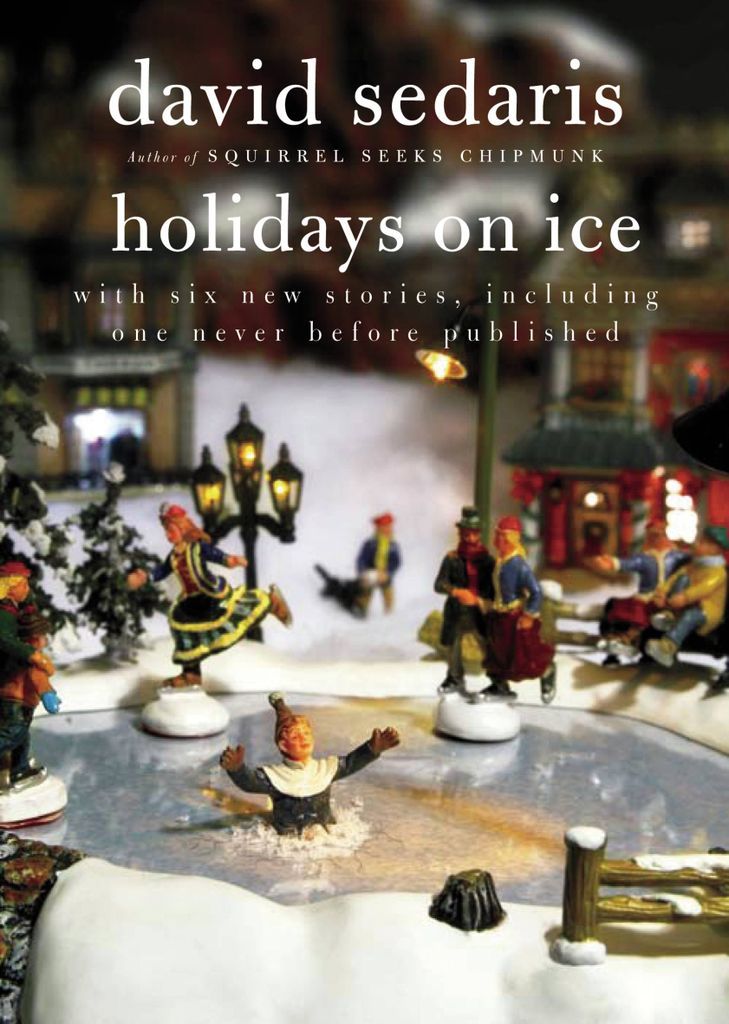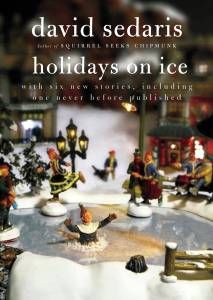 Jessi Lewis
Holidays on Ice by David Sedaris: For the dark-humored, bitter, Christmas partier. Also, NPR lovers would appreciate this one. And it's a decent holiday theme, so you can't really go wrong.
Girl With a Pearl Earring by Tracy Chevalier: Great for that massive audience out there who like some art history, some historical fiction and some romance. Also, unlike other Chevalier books, this one's fairly light and quick, so there's no dense intensity to be afraid of here. I read it as a teenager and loved LOVED it.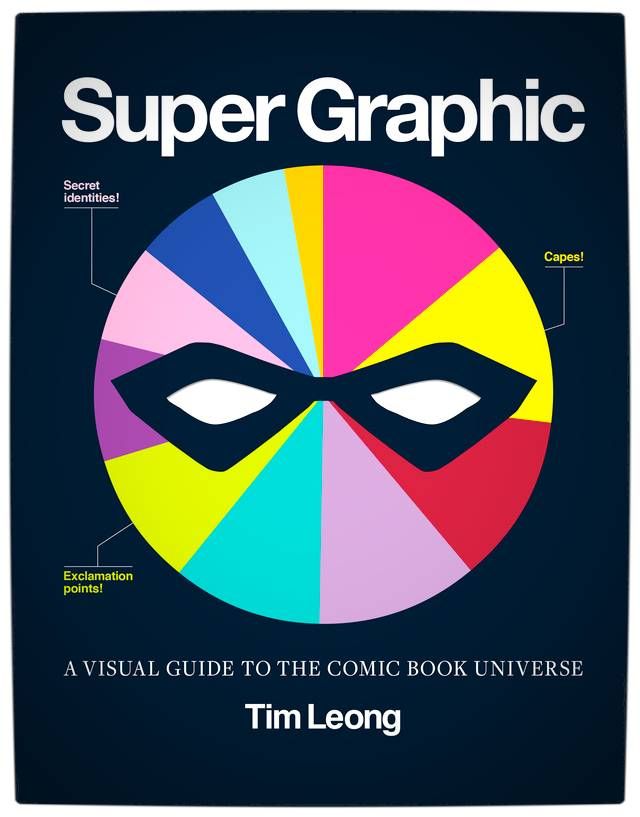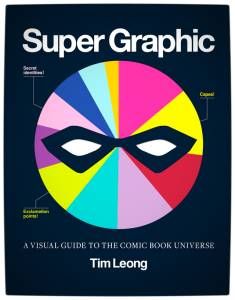 Kim Ukura
How Star Wars Conquered the Universe by Chris Taylor: I've recommended this book to several people, both Star Wars super-fans and casual fans, and all have enjoyed it. This book is perfect for people who like to read about how pop culture influences the rest of the world, or who like to get behind-the-scenes and learn how movies get made.
Super Graphic: A Visual Guide to the Comic Book Universe by Tim Leong: This book combines two of my favorite things – infographics and superheroes – into a really visually pleasing package. This book will have something for all of the nerds in your life to look at, and because it's all pictures it's a good option for people who don't read much.
Amanda Nelson
The Remains of the Day by Kazuo Ishiguro: A quiet, heartbreaking novel about an English butler nearing the end of his service in a traditional big house. Has a bit of history, a bit of mystery, a bit of romantic tension—something for everyone.
Death By Black Hole: and Other Cosmic Quandaries by Neil Degrasse Tyson: A collection of essays about life, the universe, and everything originally written by Tyson for Natural History magazine over the years and compiled into this book. A perfect gift for anyone remotely interested in big questions, big bangs, and pretty stars.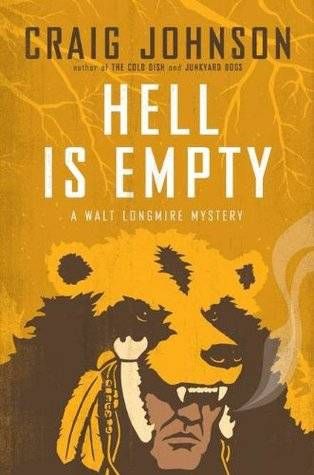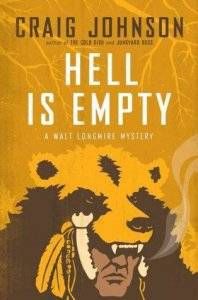 Tasha Brandstatter
Hell is Empty by Craig Johnson: Johnson's mysteries have everything anyone who enjoys books would love: humor, great storytelling, literary references of both the obscure and popular variety, and just a teeny tiny soupçon of romance.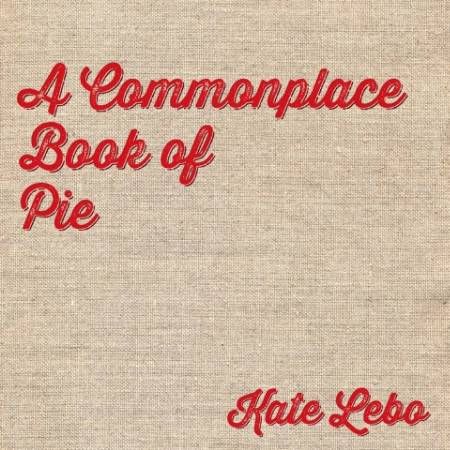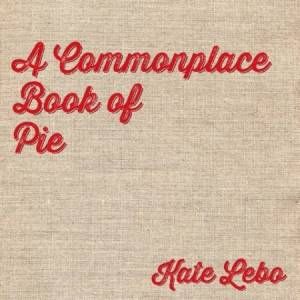 Dana Staves
A Commonplace Book of Pie by Kate Lebo: For food lovers, poets, and randos on your couch, picking up coffee table books, A Commonplace Book of Pie, is a great choice. Part recipe book, part history, and all-around enjoyable investigation into pie, this book makes a gift that is fun, delicious, and like a slice of pie, often over too quickly.
The Book of Salt by Monique Truong: The Book of Salt is a lush novel that tells that story of Binh, the Vietnamese cook employed by Gertrude Stein and Alice B. Toklas. Lit nerds and foodies alike will enjoy this tale of love (between Gertrude and Alice, or between Binh and any of the gentlemen he gets himself entangled with), intrigue, poetry, and food.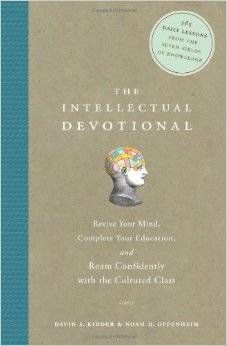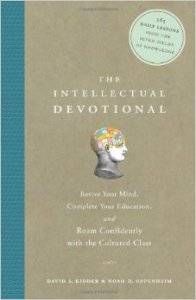 Emily Gatlin
The Intellectual Devotional by David S. Kidder and Noah D. Oppenheim: These are FANTASTIC gifts. Each volume contains 365 daily readings, and each reading is a page long. Perfect if you want to give a book but the recipient "doesn't have time to read." Is Gramps a history buff? There is one on American History. Nosy Aunt Rose? Give her the one full of biographies. Nephew in high school, bro? Modern Culture, son.
Nikki Steele
Ready Player One by Ernest Cline: With a bit of 80s, video game, and future technology geekery, this is the first book I recommend to people who aren't typically "readers." I've yet to find someone who hasn't loved this fast-paced, absolutely fun book.
The Martian by Andy Weir: For another super fast-paced yet great read, you cannot go wrong with The Martian. Perfect for the science- and space-minded folks in your life.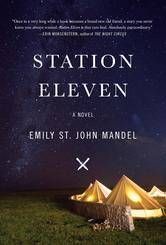 Sarah McCarry
Station Eleven by Emily St. John Mandel: I know, I know, everybody on the planet is raving about this book right now, but for good reason! I've recommended it to everyone from my scruffiest punk friends to my only-reads-the-Wall-Street-Journal dad with a 100% success rate.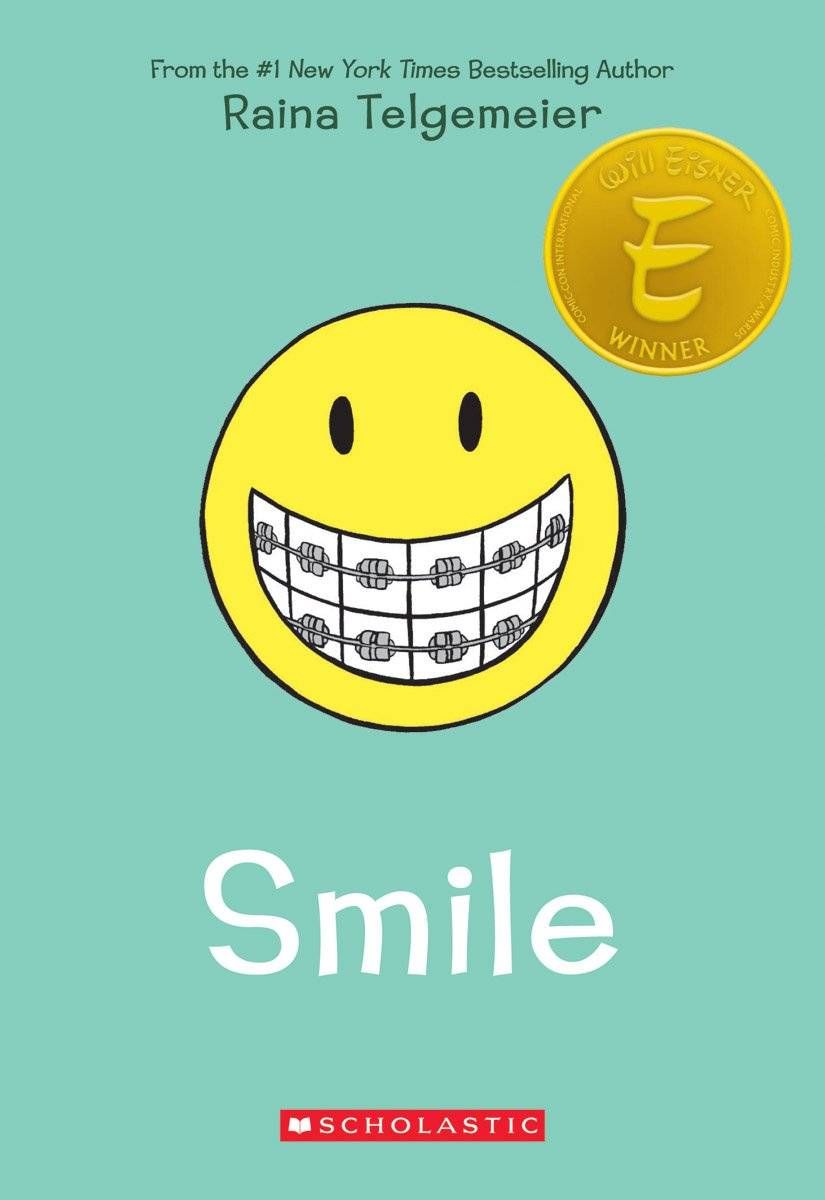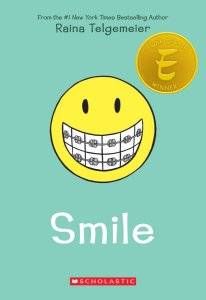 David Abrams
Smile by Raina Telgemeir: One of my happiest reading discoveries this year was Raina Telgemeier and her beautifully-drawn, smartly-told graphic novels about what it's like to grow up female in junior high. I plowed through all of Telgemeier's books in rapid succession (heck, I even bought one of the graphic novel versions of The Babysitter's Club which she wrote at the beginning of her publishing career). All the books–Smile, Sisters and Drama–are smart, fun and funny and accessible for readers of all ages, but Telgemeier is at her best in the autobiographical Smile which charts her dental history after she trips and falls, knocking out two front teeth. If you've ever had to wear braces or headgear (present company included), you'll cringe in sympathy at what Telgemeier went through in her most formative years.
Liberty Hardy
Banvard's Folly: Thirteen Tales of People Who Didn't Change the World by Paul Collins: People who do great things make the history books and their names are known to generations. This is not a book about any of those people. These are fascinating stories about people you probably haven't heard of, because they failed at their tasks, including a Shakespeare truther, a Shakespeare forger, and the man who discovered the N-Ray.
84, Charing Cross Road by Helene Hanff: This is my go-to book when someone requests something lovely, something delightful, something touching, and about anything else positive that you can think of. It's the most charming book ever. While searching for a particular edition of a book, Hanff, in NYC, sent a letter to an antiquarian bookseller in Britain. What followed was a twenty-year correspondence back and forth across the Atlantic. Their friendship is one of the most moving and wonderful relationships ever captured in letters. This little book will give anyone huge feels. (Also, check out the movie starring Anne Bancroft and Anthony Hopkins – AMAZING.)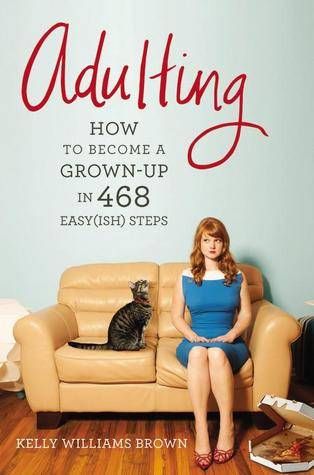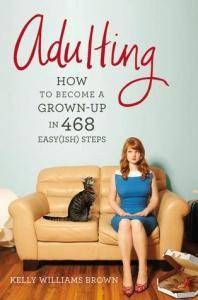 Brandi Bailey
Adulting: How to Become a Grown-Up in 468 Easy(ish) Steps by Kelly Williams Brown: Let's be honest- we all kind of suck at adulting, no matter how old we are. Williams Brown took her blog to book in the best way possible by giving practical life advice in a humorous (like laugh out loud humorous) way that is laced with more f-bombs than I drop while trying to clean my kitchen.
The PDT Cocktail Book: The Complete Bartender's Guide from the Celebrated Speakeasy by Jim Meehan: This is the new Savoy guide. And it's gorgeous. And people do not buy super awesome and fabulously illustrated cocktail guides for themselves. Toss in a bottle of the recipient's favorite booze for an upgraded and customized present.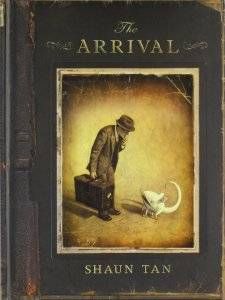 Johann Thorsson
The Arrival by Shaun Tan: This is a graphic novel without words. It tells the story of a man who needs to leave his family and move to a new place, get settled and then send for them. It is set in a fantasy world and is breathtakingly beautiful. If the end doesn't touch your heart there is no hope for you. Especially recommended for anyone who has moved to a new and unfamiliar place.