Lists
A Great Big Guide To 2014's Must-Read Books from Indie Presses
I'm calling this the ICYMI List: It stands for "indie contributions you must ingest!" I love supporting independent publishers, and I love lists, so I'm so excited to have the opportunity to bring two of my favorite things together, and tell you about really amazing books at the same time! Feast your eyes on some of 2014's best books from indie publishers. Here's hoping you find a hidden gem for a friend, a loved one, or yourself. (I compiled it myself, and having read most of these books, can attest to their brilliance!)
And please, tell us in the comments about which of these you've read, or other indie books you loved, or books you loved in general, or other awesome indie publishers, or just leave us your social security number.
Wait, no, our lawyer is telling me I can't say that last one. Erase it from your minds.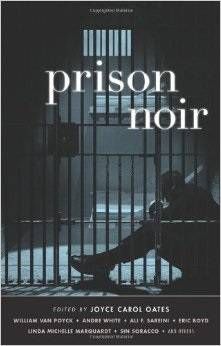 Akashic Books
– You Have to F**king Eat by Adam Mansbach Follow-up to the best-selling Go the F**k to Sleep.
– Primus, Over the Electric Grapevine: Insight into Primus and the World of Les Claypool by Primus and Greg Prato Tales of adventure and music with the seminal rock band.
– Prison Noir edited by Joyce Carol Oates One of the newest contributions to Akashic's successful noir series.
Archipelago Books
– My Struggle: Book Three by Karl Ove Knausgaard The third in a painstakingly detailed six-book series about a family of four in Norway.
– The Expedition to the Baobab Tree by Wilma Stockenstrom A former slave in South Africa seeks shelter in a hollow baobab tree. (Translated by J.M. Coetzee!)
– Roller Girls Love Bobby Knight by Michael Wayne Hampton
A young woman living in Kentucky with her strong-minded sister learns tries to figure out her life.
– My Next Bad Decision by Nathan Graziano
Poetry about the transition from young adult to parent.
Biblioasis
– Alphabet by Kathy Page A young man sentenced to life in prison attempts to turn his life around.
– The Freedom in American Songs: Stories by Kathleen Winter Short stories from the author of the award-winning novel Annabel.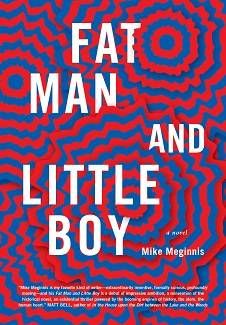 Black Balloon Publishing
– Come Here Often?: 53 Writers Raise a Glass to Their Favorite Bar edited by Sean Manning Great tales of bars around the world.
– Fat Man and Little Boy by Mike Meginnis Novel adding a human dimension to the two atomic bombs dropped on Japan.
Civil Coping Mechanisms
– Black Cloud by Juliet Escorisa Brutally honest and dark short stories.
– Matt Meets Vik by Timothy Willis Sanders A novel about a blossoming romance and the complications humans make for themselves.
– Winterswim by Ryan W. Bradley Drugs, sex, and murder set against the frozen backdrop of blue-collar Alaska.
Cleis Press
– The Big Book of Orgasms: 69 Sexy Stories edited by Rachel Kramer Bussel The title says it all.
– Blackmail, My Love: A Murder Mystery by Katie Gilmartin An illustrated murder mystery deeply steeped in San Francisco's queer history
Coffee House Press
– A Girl Is a Half-formed Thing by Eimear McBride Debut novel about a young woman's relationship with her brother and the shadow cast by his illness. Winner of a kitten-ton of awards!
– Prelude to Bruise by Saeed Jones Debut book of poetry by the Buzzfeed LGBT editor, full of lyrical power and grace.
– Sidewalks by Valeria Luiselli Essays about being a tourist in your own life and human landsacpes, by one of this year's National Book Award 5 Under 35 honorees.
– How a Mother Weaned Her Girl from Fairy Tales and Other Stories by Kate Bernheimer New spins on old stories from the queen of the modern fairy tale.
Curbside Splendor Publishing
– Crazy Horse's Girlfriend by Erika T. Wurth Novel about a sharp-tongued, drug-dealing, sixteen-year-old Native American floundering in a Colorado town crippled by poverty, unemployment, and drug abuse.
– After the People Lights Have Gone Off by Stephen Graham Jones Fabulous stories that will leave you frightened of things you had never considered scary until now.
– The New Black: A Neo-Noir Anthology edited by Richard Thomas Stories that are "horror, crime, fantasy, science fiction, magical realism, and the grotesque – all with a literary bent."
– Echo Lake by Letitia Trent A woman moves into her dead aunt's house, where she confronts her family's past and feels the pull of Echo Lake.
Dalkey Archive Press
– Metamorphosis by Nicholas Mosley A humanitarian worker and a journalist in a vast refugee camp in East Africa come across a newborn child they feel might be the key to scientific advancement.
– Ballerina, Ballerina by Marko Sosič Fifteen chapters in the life of Ballerina, a fifteen-year-old with the cognitive faculties of a child. Translated from Slovenian.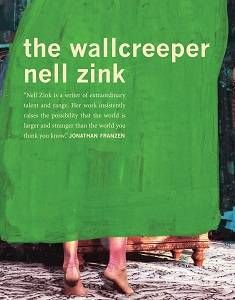 Dorothy, a publishing project
– The Wallcreeper by Nell Zink A woman and her bird-loving husband move to Europe for his job and become involved in eco-terrorism.
– Dan by Joanna Rucco "Melba Zuzzo, erstwhile innocent of the male-heavy hamlet of Dan, a town located in the foothills of . . . somewhere? . . . finds herself in a rut."
Dzanc Books
– A Different Bed Every Time by Jac Jemc Stories in which "characters stumble through joy and murder and confusion, only to survive and wait for the next catastrophe to arrive."
– By Light We Knew Our Names by Anne Valente "From ghosts to pink dolphins to a fight club of young women who practice beneath Alaska's aurora borealis…this collection explores the thin border between magic and grief."
– Between Wrecks by George Singleton Short stories with keen observations about rural life in America.
The Feminist Press
– What Flowers Say: And Other Stories by George Sand and Molly Crabapple Magical short stories Sand wrote for her grandchildren, with illustrations by Crabapple.
– Into the Go-Slow by Bridgett M. Davis Twenty-one-year-old Angie travels to Nigeria to retrace the steps of her sister, who died tragically four years earlier.
Future Tense Books
– Pity the Animal by Chelsea Hodson Chapbook essay exploring the different concepts of human submission and variations of ways to sell yourself.
– Excavation by Wendy Ortiz Memoir exploring the author's relationship with one of her teachers and how it has affected her.
– Darkmouth Strikes Again by Jay Ponteri An essay about "metaphors, the self, family, death, language, and art."
Graywolf Press
– Citizen: An American Lyric by Claudia Rankine Stunning 2014 National Book Award poetry finalist.
– On Immunity: An Inoculation by Eula Biss Essays exploring the history of immunity throughout the world in history and art, as well as her choices as a mother regarding inoculations. One of the New York Times 10 Best Books of 2014.
– The Empathy Exams by Leslie Jamison Essays exploring empathy and basic human nature. Winner of the Graywolf Press Nonfiction Prize.
– If the Tabloids Are True, What Are You by Matthea Harvey A brilliant combination of poetry and visual artwork.
– Song of the Shank by Jeffrey Renard Allen Novel about Thomas Greene Wiggins, a nineteenth-century slave and improbable musical genius who performed under the name Blind Tom.
Lazy Fascist Press
– The Last Horror Novel in the History of the World by Brian Allen Carr Short novel set in Scrape, Texas, a nowhere town on the border of Mexico. (Carr is also the author of Motherfucking Sharks, one of my personal favorites.)
– The Fun We've Had by Michael Seidlinger "Two lovers are adrift in a coffin on an endless sea. Who are they? They are him and her. They are you and me. They are rowing to salvage what remains of themselves"
– American Monster by J. S. Breukelaar Norma, a network operation requiring minimal access, is sent out to bring back the horn of the perfect male. But the longer she stays away, the less she remembers.
Melville House
– The Biographical Dictionary of Literary Failure by C. D. Rose Exactly like the title says.
– A Highly Unlikely Scenario, or a Neetsa Pizza Employee's Guide to Saving the World by Rachel Cantor Neetsa Pizza complaints hotline operator Leonard may be the key to saving the world.
– The Weirdness by Jeremy Bushnell Billy Ridgeway must decide if he will help a stranger save the world. Complicating matters is the fact that the stranger is Satan.
– Red or Dead by David Peace I will let Preeti tell you about this one, because it's pretty much all she's talked about since she read it.
– Ada's Algorithm: How Lord Byron's Daughter Ada Lovelace Launched the Digital Age by James Essinger Another one where the title says it all. Badass tech ladies rule.
Milkweed Editions
– The Sins of Our Fathers by Shawn Lawrence Otto Wonderful debut novel about a blackmailed banker who must decide if he will spy on his neighbor or stand up to his boss.
– Bone Map by Sara Eliza Johnson Stark A searing debut poetry collection.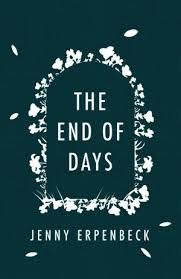 New Directions Books
– The End of Days by Jenny Erpenbeck Five "books," each leading to a different death of an unnamed woman protagonist. Winner of the Hans Fallada prize.
– The Trace by Forrest Grander A Mexican road novel of love, hate, drugs, and the Mexican Revolution.
– A Little Lumpen Novelita by Roberto Bolaño One of the first novels Bolaño ever published, about a young writer's fierce ambitions.
The New Press
– A Theory of the Drone by Grégoire Chamayou Nonfiction exploring the ethical and constitutional questions regarding drone warfare.
– Noontide Toll by Romesh Gunesekera A driver for hire learns of the problems of his country as he takes his fares to their destinations.
Other Press
– The Goddess of Small Victories by Yannick Grannec An unambitious librarian at Princeton in 1980 is tasked with finding files for one of the more important jobs of her career.
– I'll Be Right There by Kyung-sook Shin Set in 1980s South Korea amid the tremors of political revolution, a young woman recounts her tragic personal history as well as those of her three intimate college friends.
– The Cold Song by Linn Ullmann A novel about the disintegration of a family on vacation in an idyllic town in Norway, following the disappearance of their daughter.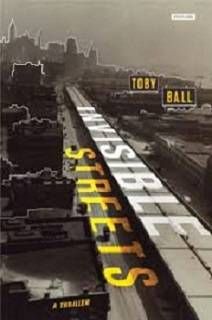 The Overlook Press
– Invisible Streets by Toby Ball The third thriller in the City trilogy, a novel of crime and corruption concerning missing explosives and a radical group.
OR Books
– Tales of Two Cities: The Best and Worst of Times in Today's New York edited by John Freeman A mix of "fiction and reportage to convey the indignities and heartbreak, the callousness and solidarities, of living side-by-side with people who have a stupefyingly different income."
– Blood Splatters Quickly: The Collected Stories by Edward Wood, Jr. Short stories by the iconic Plan 9 from Outer Space director.
Pegasus Books
– Fatal Harbor by Brendan DuBois The eighth Lewis Cole mystery, this time centering around an anti-nuclear demonstration.
– Pin Action: Small-Time Gangsters, High-Stakes Gambling, and the Teenage Hustler Who Became a Bowling Champion by Gianmarc Manzione True story of a former small town crook turned championship bowler.
– The Art of the English Murder: From Jack the Ripper and Sherlock Holmes to Agatha Christie and Alfred Hitchcock by Lucy Worsley The history of our fascination with the sinister subject of English murder.
– In the Company of Sherlock Holmes: Stories Inspired by the Holmes Canon edited by Laurie R. King and Leslie S. Klinger You can deduce the contents of this one on your own.
Publishing Genius Press
– How to Catch a Coyote by Christy Crutchfield The Walkers must piece together the incident that exiled a daughter, separated parents, and left a son to choose sides.
– Sprezzatura by Mike Young Poems about love and fear and money, about your own devices and stupid contemporary immune systems, about how we know what we know in a confusing era of fleeting information.
Sarabande Books
– Thrown by Kerry Howley Author's account of the several years she spent studying the brutal world of competitive mixed martial arts fighting.
– Praying Drunk by Kyle Minor "From Kentucky to Florida to Haiti, these stories enact the struggle to remain physically and spiritually alive throughout an untamable, turbulent world."
Short Flight/Long Drive Books
– Women by Chloe Caldwell A novella about mothers, daughters, sexual identity, heartbreak and hope.
Small Beer Press
– Young Woman in a Garden: Stories by Delia Sherman Sherman's first collection, featuring stories of the fantastical.
– Prophecies, Libels, and Dreams: Stories by Ysabeau S. Wilce Interconnected stories in the quasi-historical world of Republic of Califa.
– Sherwood Nation by Benjamin Parzybok In drought-stricken Portland, Oregon, a Robin Hood-esque water thief is caught on camera redistributing an illegal truckload of water to those in need.
Soho Press
– Rainey Royal by Dylan Landis A young teenager tries to navigate her own way in 1970s Greenwich Village.
– Last Winter, We Parted by Fuminori Nakamura A "did he or didn't he" mystery involving a photographer awaiting trial for murder.
– The Final Silence by Stuart Neville A young woman makes a horrifying discovery in the house she inherited from her uncle.
– Jane and the Twelve Days of Christmas (Being a Jane Austen Mystery) by Stephanie Barron Jane Austen. Christmas murder mystery. Bring it.
Solid Objects
– So I Began by Lisa Lubasch "Lean, expansive, wonderful poems, language is a long nervous filament feeling along thought–Beckett or Woolf gone maximally internal and grand." – Catherine Wagner
– A Princess Magic Presto Spell by Lisa Jarnot Lovely poems about small animals and nature, the moon and her dreams.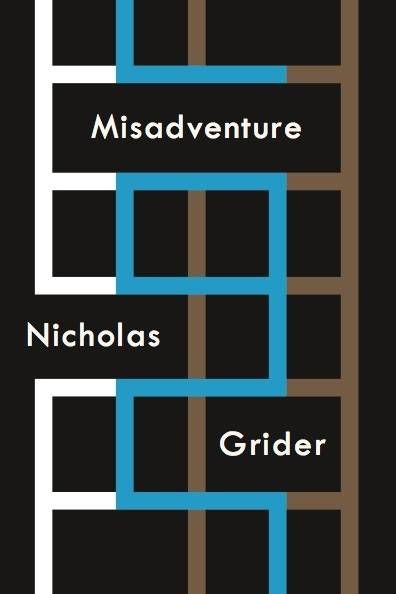 A Strange Object
– Our Secret Life in the Movies by Michael McGriff and J.M. Tyree Fantastic stories composed by each author following screenings of classic movies.
– Misadventure by Nicholas Grider "In this debut collection, men search for themselves, for each other, for the sources of sanity and sickness, power and grief. These stories speak frankly about desire and how we are bound—literally and figuratively—to each other."
Subterranean Press
– The End of the Sentence by Kat Howard and Maria Dahvana Headley "A fairytale of ghosts and guilt, literary horror blended with the visuals of Jean Cocteau, failed executions, shapeshifting goblins, and magical blacksmithery."
– Black Hat Jack by Joe R. Lansdale The true story of Deadwood Dick, disguised in dime-store novels as a white champion of justice and adventure, but in reality a black cowboy, buffalo soldier, Indian fighter, and general hell raiser.
Taychon Publications
– We Are All Completely Fine by Daryl Gregory Survivors of supernatural horrors and terrifying events form a support group.
– The Cutting Room: Dark Reflections on the Silver Screen edited by Ellen Datlow Twenty-three terrifying tales revolving around cinema.
Tin House
– Us Conductors by Sean Michaels Imagined story of the life of Lev Sergeyvich Termen, inventor of the theremin. Winner of the 2014 Giller Prize.
– Loitering: New and Collected Essays by Charles D'Ambrosio "No matter his subject – Native American whaling, a Pentecostal "hell house, Mary Kay Letourneau, the work of J. D. Salinger, or, most often, his own family – D'Ambrosio approaches each piece with a singular voice and point of view…"
– Sister Golden Hair by Darcy Steinke "Girlhood has never been more fraught than in Jesse's telling, its expectations threatening to turn at any point into delicious risk, or real danger."
– The Wilds: Stories by Julia Elliott "Without abandoning the tenets of classic storytelling, Elliott revels in lush lyricism, dark humor, and experimental play."
Tiny Hardcore Press
– Dog Men by Alana Noel Voth "The coming-of-age stories in Dog Men cling to you like only the most personal and upsetting dreams can."
– Beside Myself by Ashley Farmer Stories about car accidents, cornfields, disappearing siblings, advice-giving river water, disastrous make-up counter jobs and more.
Two Dollar Radio
– Made to Break by D. Foy A group of friends are forced to confront their past transgressions when a storm leaves them trapped in a cabin.
– Crystal Eaters by Shane Jones "An allegory, fable, touching family saga, and poetic sci-fi adventure" about a young girl who sets out to help her ailing mother.
– Ancient Oceans of Central Kentucky by David Connerley Nahm A man shows up claiming to be Leah's long-lost brother, who went missing many years before, forcing her to confront the past.
– The Absolution of Roberto Acestes Laing by Nicholas Rombes A journalist tracks down a rare-film librarian who mysteriously burned his entire stockpile of film canisters and disappeared.
Tyrant Books
– Preparation for the Next Life by Atticus Lish An unsentimental love story set in New York City between an illegal immigrant and an unstable Iraqi war veteran.
Tyrus Books
– Of Sea and Cloud by Jon Keller Brothers Bill and Jonah must decide if they want to continue the family legacy of lobstermen after their father is lost at sea.
– City of Brick and Shadow by Tim Wirkus Two Mormon missionaries stationed in a dangerous Latin American neighborhood decide to investigate the disappearance of one of the city's citizens.
Ugly Ducking Presse
– Sugar Break by Mager Zaher "A series of poems, accompanied by emails to a nameless lover (or lovers), in which the poet contemplates the possibilities for expressing love and desire within a heavily mediated and constrained language."
– Blood Makes Me Faint But I Go For It by Natalie Lyalin "Natalie Lyalin's second book of poems concerns itself with the process of geographic and familial dislocation."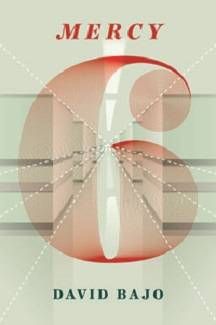 Unbridled Books
– Toughs by Ed Falco "The story of Loretto Jones as he finds his life intertwined with the fate of Vince Coll, a 23-year-old Irish gangster who for a brief moment rose to the level of a national celebrity during his war with Dutch Schultz, Owen Madden, and Lucky Luciano."
– Mercy 6 by David Bajo In Bajo's new medical thriller, four people collapse dead in the same instant within a newly renovated Los Angeles hospital. Dr. Mendenhall, the woman who is head of the emergency room, isn't convinced the cause of death is a contagion.
Wave Books
– Trances of the Blast by Mary Ruefle "The poems deliver her imaginative take on the world's rifts—its paradoxes, failures, and loss—and help us to better appreciate its redeeming strangeness."
– Red Juice: Poems 1998-2008 by Hoa Nguyen This collection of early poems by Vietnamese American poet Hoa Nguyen showcases her feminist ecopoetics and unique style, all lyrical in the post-modern tradition.
Zest Books
– Alice + Freda Forever: A Murder in Memphis by Alexis Coe True story of a young woman who murdered the woman she loved, and the shock that swept the nation – not over the grisly crime, but over the idea of same-sex love.
– Tomboy: A Graphic Memoir by Liz Prince A graphic novel about "refusing gender boundaries, yet unwittingly embracing gender stereotypes at the same time, and realizing later in life that you can be just as much of a girl in jeans and a T-shirt as you can in a pink tutu."
____________________
Expand your literary horizons with New Books!, a weekly newsletter spotlighting 3-5 exciting new releases, hand-picked by our very own Liberty Hardy. Sign up now!