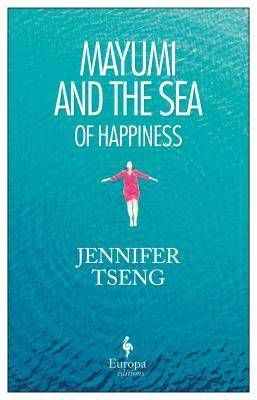 Opinion
Landfall Freight, a Subscription Box of Female Leads
I've been on the makeup subscription box bandwagon for quite some time, but I was never sure exactly which book-related box I wanted in my life until I started seeing YouTube reviews of Landfall Freight. Per their website description, they're all about graphic novels, comics, and zines featuring female leads. Fun, artsy extras are part of the deal every month, and you're guaranteed one of the best lollipops ever…the caramel apple pop, of which I am mighty fond.
For $29.99/month you're guaranteed to receive:
1 graphic novel published in the last 60 days featuring a female lead
1-3 single issue comics
1-3 comic-related extras
1 caramel apple lollipop
I held off reviewing the subscription for a few months just to get a feel for it and see how consistent it is, so let's take a look at my first three boxes.
The November 2015 box was a bit hit and miss for me. The loose "girl gangs" theme was interesting enough, but on the whole, the box struck me as a little young.
Never Goodnight by Coco Moodysson
Paper Girls #1 by Brian K. Vaughan, Cliff Chiang, and Matt Wilson
Imaginary Girl Bands 'zine by GemmaFleck an Etsy seller
A vinyl tassel bracelet in a cassette-tape box
Girl band stickers
Promotional bookmark
The coveted lollipop
Loved: Seeing some completely new-to-me comics (the Moodysson, GemmaFleck), a much-coveted comic (Paper Girls, to which I've now subscribed), representation of small businesses and Etsy sellers, creative use of the theme.
Disliked: I've since read the comics, and I only loved one of the three. I felt like the extras, while creative, were largely throw aways for me personally.
On to the December 2015 box. I don't recall that there was an overt theme, but we're definitely veering into the dark and magical here, which is just my taste. I was tickled to receive:
The Sleeper and the Spindle by Neil Gaiman and Chris Riddell
Monstress #1 by Marjorie Liu and Sana Takeda
Sleeper and the Spindle bookmark
Stories from the Forest colorable greeting cards
Gold gel pen
Book plate
Gold Roald Dahl print (suitable for framing)
And….the caramel apple lollipop…nom nom!
Loved: Monstress has quickly skyrocketed to the top of my pull list, and while I haven't had a chance to read The Sleeper and the Spindle, I can't imagine anything by Neil Gaiman will go wrong. I'm also a big coloring fan, so the pen and cards were perfect.
Disliked: Nothing! A perfect box, in my humble opinion. Well, except for misspelling Dahl's name on the print. Ahem!
Finally, the January 2016 box was another impressive one. From keeping up with the Landfall Freight Twitter and Instagram accounts, it seems their original plans for this month fell through, and they had to pinch hit with a "Freaks and Geeks" theme. This is pretty great for turning things around at the last-minute.
Giant Days Volume 1 by John Allison and Whitney Cogar
We Can Never Go Home by Matthew Rosenberg and Patrick Kindlon
"Weird is a Side Effect of Awesome" lined notebook
"Weirdo" button with bag
Year-long freaks and geeks illustrated calendar cards (characters like Wednesday Addams, Chunk from Goonies, David Bowie, the Abominable Snowman, et al)
The pop. Always the pop.
Loved: The calendar is stunning and unique, and both comics were definitely of interest.
Disliked: This box is definitely not as jam-packed.
Given the circumstances and the quick change of direction in their plans, it's a solid effort.
On the whole, I really like receiving Landfall Freight on my doorstep each month because it's like comics Christmas. I've picked up quite a few things that I may not have heard of or that might've taken me a really long time to buy for myself. I'm so thankful to have read Paper Girls, Monstress, and Giant Days especially. Any comics I don't care for are shared with friends who might like them more than I do. The extras are definitely hit or miss, but fun, no doubt.
If there's an area for improvement it would be more consistent representation of female comics creators rather than leaning so heavily on female characters.