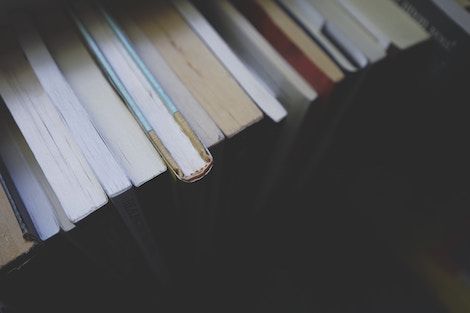 This content contains affiliate links. When you buy through these links, we may earn an affiliate commission.
"3 On A YA Theme" is sponsored by A Girl Like That, the debut novel from Tanaz Bhathena.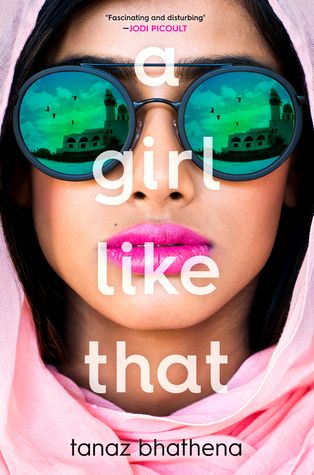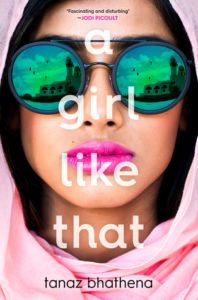 Zarin Wadia is many things: a bright and vivacious student, an orphan, a risk taker. She's also the kind of girl that parents warn their kids to stay away from: a troublemaker whose many romances are the subject of endless gossip. As her story is pieced together, it becomes clear that she was far more than just a girl like that.
This beautifully written debut novel from Tanaz Bhathena reveals a rich and wonderful new world; tackles complicated issues of race, identity, class, and religion; and paints a portrait of ambition, angst, and alienation that feels both inventive and universal.
---
In honor of Women's History Month, the next few editions of "3 On A YA Theme" will be dedicated to some aspect of feminism or women's history as seen through young adult literature. These posts complement the series last year, which highlighted girls who are into art, true stories of female athletes, girls involved in the US labor movement, international stories about girls, and girls who are invested in STEM.
This week, let's take a look at four YA novels about real life women. These are people who lived but whose stories and lives have taken on fictional roles in YA.
Audacity by Melanie Crowder
A gorgeously told novel in verse written with intimacy and power, Audacity is inspired by the real-life story of Clara Lemlich, a spirited young woman who emigrated from Russia to New York at the turn of the twentieth century and fought tenaciously for equal rights. Bucking the norms of both her traditional Jewish family and societal conventions, Clara refuses to accept substandard working conditions in the factories on Manhattan's Lower East Side. For years, Clara devotes herself to the labor fight, speaking up for those who suffer in silence. In time, Clara convinces the women in the factories to strike, organize, and unionize, culminating in the famous Uprising of the 20,000.
The real-life Clara Lemlich inspired the Clara in this story.
Deadly by Julie Chibbaro
A mysterious outbreak of typhoid fever is sweeping New York.
Could the city's future rest with its most unlikely scientist?
If Prudence Galewski is ever going to get out of Mrs. Browning's esteemed School for Girls, she must demonstrate her refinement and charm by securing a job appropriate for a young lady. But Prudence isn't like the other girls. She is fascinated by how the human body works and why it fails.
With a stroke of luck, she lands a position in a laboratory, where she is swept into an investigation of the fever bound to change medical history. Prudence quickly learns that an inquiry of this proportion is not confined to the lab. From ritzy mansions to shady bars and rundown tenements, she explores every potential cause of the disease. But there's no answer in sight—until the volatile Mary Mallon emerges. Dubbed "Typhoid Mary" by the press, Mary is an Irish immigrant who has worked as a cook in every home the fever has ravaged. Strangely, though, she hasn't been sick a day in her life. Is the accusation against her an act of discrimination? Or is she the first clue in a new scientific discovery?
Prudence is determined to find out. In a time when science is for men, she'll have to prove to the city, and to herself, that she can help solve one of the greatest medical mysteries of the twentieth century.
Based on real-life Mary Mallon, better known as "Typhoid Mary."
"I find it so easy to forget / that I'm just a girl who is expected / to live / without thoughts."
Opposing slavery in Cuba in the nineteenth century was dangerous. The most daring abolitionists were poets who veiled their work in metaphor. Of these, the boldest was Gertrudis Gómez de Avellaneda, nicknamed Tula. In passionate, accessible verses of her own, Engle evokes the voice of this book-loving feminist and abolitionist who bravely resisted an arranged marriage at the age of fourteen, and was ultimately courageous enough to fight against injustice. Historical notes, excerpts, and source notes round out this exceptional tribute.
A fictionalized take, in verse form, of the real-life Gertrudis Gómez de Avellaneda.
Razorhurst by Justine Larbalestier
Sydney's deadly Razorhurst neighborhood, 1932. Gloriana Nelson and Mr. Davidson, two ruthless mob bosses, have reached a fragile peace—one maintained by "razor men." Kelpie, orphaned and homeless, is blessed (and cursed) with the ability to see Razorhurst's many ghosts. They tell her secrets the living can't know about the cracks already forming in the mobs' truce.
Then Kelpie meets Dymphna Campbell, a legendary beauty and prized moll of Gloriana Nelson. She's earned the nickname "Angel of Death" because none of her beaus has ever survived knowing her. Unbeknownst to Kelpie, Dymphna can see ghosts, too, and she knows that Gloriana's hold is crumbling one henchman at a time. As loyalties shift and betrayal threatens the two girls at every turn, Dymphna is determined not only to survive, but to rise to the top with Kelpie at her side.
Though not based on specific women of the era, this book is set in Razorhurst, Sydney, during the era of gangs, violence, fear, and more, and was inspired by women like Kate Leigh.