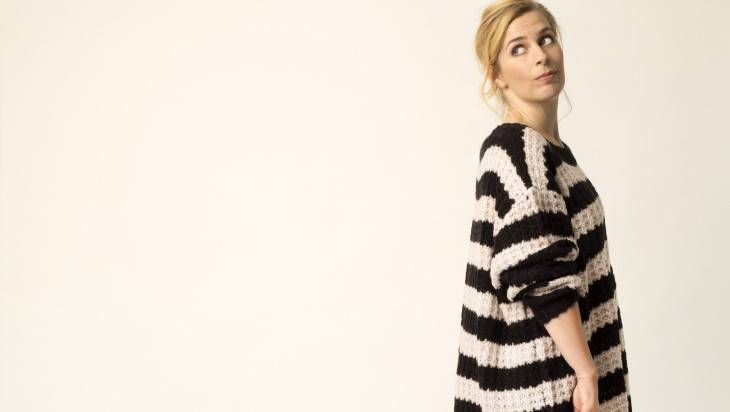 Humor
Ladies Bringing The LOLs
This content contains affiliate links. When you buy through these links, we may earn an affiliate commission.
When I am convicted of murder, know it will be because someone made an offhand comment about "women not being funny" in my presence. (Note it's always the really boring guys who say this, the ones that wouldn't know a joke if crawled into their butthole and started playing mariachi tunes.) Women are freakin' hilarious, we have to be if we're going to face down the madness of this world and make it through.
The following books have been a funny friend to me when I needed them – I have real friends, obviously, but they're not always available at 3am, while I'm in the bath or safely secured in my airplane seat pocket. Some of these names you'll know, the rest you need to know. The books are great, the audiobook versions are often even better if you're aurally inclined, and none of them will let you down on a bad day.
The Girl With The Lower Back Tattoo by Amy Schumer
I'm halfway through this but damn, Amy has let us into her heart, and her vagina. Yes, it's got the filthy jokes and cockiness (nudge nudge) of her stand up but she also speaks with an honesty about her family, dating life and celebrity status that can sometimes be skipped over in lesser memoirs.
Bossypants by Tina Fey
The obvious one, but it's just so good that if I'd made this list without it on I'd have been haunted by the ghost of Liz Lemon for the rest of my days. Anxiety, butt expectations, working life, motherhood, it's like getting stuck in a lift with Fey but in a really good way. "Don't waste your energy trying to change opinions … Do your thing, and don't care if they like it." See? Wise. So wise and funny I want to build a house in The Sims and put just me and Fey in it.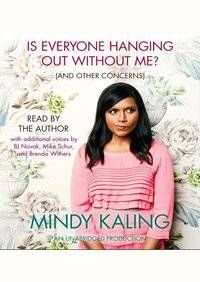 Is Everyone Hanging Out Without Me? (And Other Concerns) by Mindy Kaling

I could have also called this list "people I want to be friends with" and it would totally would have worked. Just not in an SEO sense. Kaling just has a swagger about her that absolutely translate into her sentences. This book is the equivalent of the person you meet in the kitchen right at the start of the party, and end up following around all night just to hear a few more anecdotes about revenge, looking up the Donner Party on the internet and 'N Sync.
Yes Please by Amy Poehler
This should really come in a box set with Fey's Bossypants, the two are such close friends that the parts about their relationships overlap in the best way. You know those bits in Parks And Rec where Leslie Knope would give kindly advice to someone and it would be warm and funny all at once? This whole book is like that. "Treat your career like a bad boyfriend," and "fighting aging is like the war on drugs" are just a couple that have stayed with me.
The Actual One: Or How to Avoid Settling Down For as Long as Possible by Isy Sutie
America may not be aware of the wonder that is Isy Sutie, star of Peep Show and singing stand-up, but she is worth looking up. This book is a sometimes painful, always wry looked at the drive to pair up and find your soulmate complete with a tragic tale of a papier-mâché penguin and a terrible occurrence of simultaneous gastric distress.
Animal: The Autobiography of a Female Body by Sara Pascoe
When Sara Pascoe was offered the chance to write a book she skipped over the memoir stuff and actually wrote an amazing bunch of essays about the female body, sex, and relationships. It made me laugh and taught me stuff, my PMS is better because of a fact about hormones and livers and drinking! Much as I love the rest of the ladies on this list, none of them have directly influenced my menstruation.
A Beginner's Guide to Acting English by Shappi Korsandi
Another British stand-up, another amazing memoir. Just your usual hilarious childhood anecdotes… about being forced to flee Iran and in actual danger from the Ayatollah. You know, the usual stuff. Incredible events aside, Korsandi could have been writing about growing up in Milwaukee and it would it still come with her cut your fingers to ribbons wit.