Lists
La Croix-to-Book Pairings
Once you've had a taste of the sparkling water sensation, La Croix, it's hard to go back to reading a book without a chilled can of this flavor phenomenon close by. Ever since I got hooked on La Croix last year, so many cases have taken me through humid summer days as I've flavor-trotted the globe…coconut, lime, orange, peach-pear. And still so cheap at Target!
So often La Croix begs to be paired with a great novel to match its epic taste and beautiful can. With that in mind, here are some book-to-La Croix pairings so you can synchronize your sip.
Passionfruit = Dreaming of You by Lisa Kleypas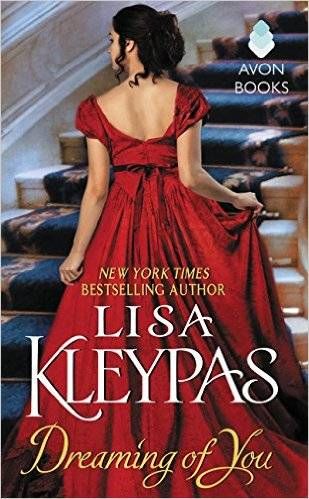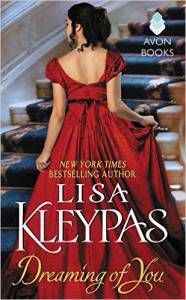 Is there any doubt that Passionfruit should be paired with a romance? To me, Passionfruit is all about the complexity of the taste hitting your mouth, refreshing and mouthwatering. You can't stop drinking it, and yet you want to savor it. That seems to me like a perfect metaphor for Sara and Derek's achingly explosive, passionate relationship in my favorite Lisa Kleypas novel, Dreaming of You. This novel pairs so well because each character experiences firsts together, not necessarily sexual but on an emotional intimacy and trust level. Just like when you pop open a can of Passionfruit La Croix, it is multilayered and you don't want to stop. This book is hot, and, moreover, timeless with one of the greatest couples in historical romance. This is why it's an excellent companion to Passionfruit La Croix.
Lemon = Elena Ferrante's My Brilliant Friend and the Neapolitan Novels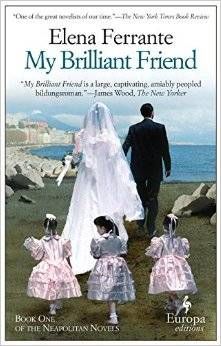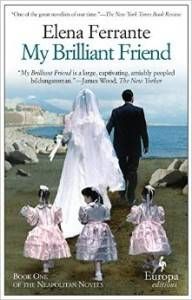 Lemon La Croix is so deceptive… it looks simple on the outset, like any old lemon-flavored sparkling water beverage. But Lemon La Croix is different. It tastes as if a lemon wedge has been spritzed into the chilled water. Crisp. Light. Classic. I can feel the lemon peel beneath my fingers.
For me, Elena Ferrante's Neapolitan Novels, starting with My Brilliant Friend, capture that taste, from the literal connection of the lemons of Italy to the tart bite of friendship as the bildungsroman traces protagonist Elena's maturation alongside her best friend, Lila. The friends are opposites in some ways, and that duality fits Lemon La Croix's elegant and refined yet crisp and refreshing taste.
Cran-Raspberry = Prep by Curtis Sittenfeld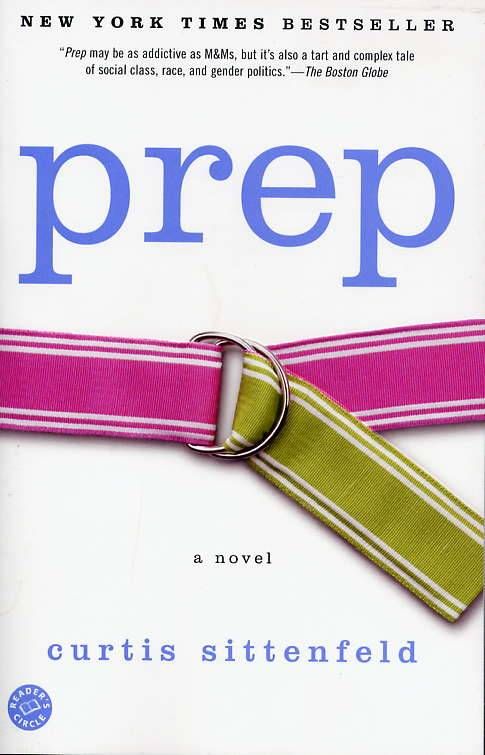 Oh, cran-raspberry. The ultimate New England flavor, taking me back to camping vacations in New Hampshire and road trips in Maine. And the bougey chatter of my wealthier peers growing up in Pennsylvania: summers on "The Cape," ordering lobster rolls in the Hamptons, Cobb salad… Cran-raspberry captures that WASP-y bitterness of the tart fruits, and it pairs perfectly with Curtis Sittenfeld's acclaimed debut novel, Prep. Wide-eyed young Lee from Alabama arrives at the prestigious Ault Boarding School in Boston and is initiated into the cut-throat subculture of the young elite. Her coming of age is set against the background of quintessential New England locations and cuisines. This novel pairs well with La Croix's Cran-Raspberry for its tart-yet-refreshing flavor, which, like boarding school gossip, you can't stop consuming.
Pamplemousse = Billy Lynn's Long Halftime Walk by Ben Fountain.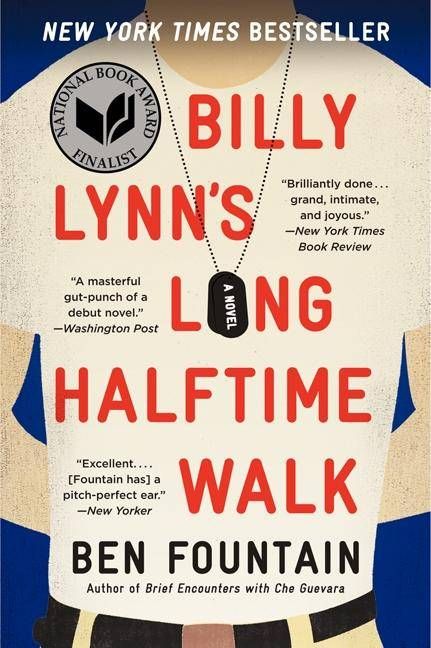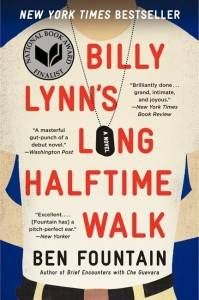 Ah, pamplemousse…Such a fancy name for the humble grapefruit. But that's what La Croix does best, elevate your taste buds—and your aesthetic taste—to a more classy, more upscale life. Were you aware that grapefruit is one of the major crops of Texas? In fact, Ruby Red is an iconic fruit of Texas. When I think of Texas, I think about the same mythos, undeniably, unapologetically American…super sized, just like grapefruits. To that end, Billy Lynn's Long Halftime Walk by Ben Fountain, is both a National Book Critics Circle Award winner for fiction and a tragic-comic send up of, among other things, NFL football, how we treat veterans, the horrifically vague and tragically deadly War on Terror, halftime broadcast entertainment, and Texas culture. Like the titular character, brought with his fellow soldiers to partake in a halftime tribute to their unit and other soldiers who lost their lives, the pamplemousse La Croix is sweet yet bitter. Sipping a grapefruit La Croix matches Billy Lynn's mindset, which is to say entering another world where somehow something can represent a striking duality: saying we support the troops and abandoning them at home, the NFL is a sport yet it is also a manufactured reality TV show, grapefruit is an acquired taste no grapefruit is a beloved variety of a canned flavored water beverage that radiates sophistication and class. Grapefruit is the fruit of duality, just as Billy Lynn's Long Halftime Walk depicts the surface and the underbelly of truth and the Real Truth.
Coconut = A Brief History of Seven Killings by Marlon James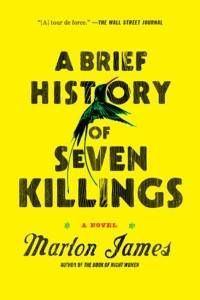 My best friend took a writing seminar with Marlon James, so I was lucky to hear about his Man Booker Prize-winning 2014 novel, A Brief History of Seven Killings, when it first came out. Like everyone who has read the novel would agree, this brutal yet emotionally moving novel rips the glamor off the vacation-destination Jamaica we're so often inundated with. James' novel reveals the gritty reality of life in a country undergoing political and social transformation from 1976 to 1991.
Coconut La Croix makes me think of a tropical getaway, but A Brief History of Seven Killings never lets you forget the underlying tensions boiling beneath the brochure-picture facade. At best, Coconut La Croix is a mass-manufactured attempt to transport you to the tropics with one taste. So many of the La Croix flavors are "exotic," between mango to coconut to lime and beyond, but we should never let ourselves forget that one chilled can of flavored water, however delicious and transporting, is no substitute for learning about the reality of life and culture in these destinations. Pairing Coconut La Croix with A Brief History of Seven Killings strips away the sanitized fantasy of the flavor and leaves you with a reality vast, engrossing, and visceral.
Are you a La Croix fan? Which are your favorite flavors? Which books do you think would go well with La Croix? Leave a comment below.