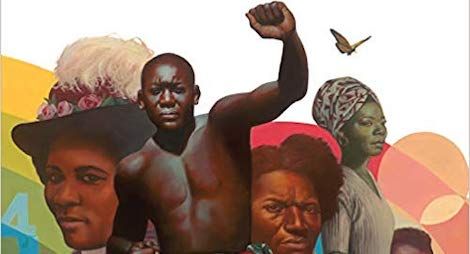 Children's
Kwame Alexander's Versify Imprint Launches in April
This content contains affiliate links. When you buy through these links, we may earn an affiliate commission.
Exciting imprint news: Houghton Mifflin Harcourt is premiering Versify this April. Curated by author Kwame Alexander, known for his rhyme-infused novels like Booked and Swing, it aims to "engage, entertain, and empower young people to imagine and create a better world."
According to their website, Versify "reflects Alexander's vision that accessible and powerful prose and poetry—in picture books, novels, and nonfiction—can celebrate the lives and reflect the possibilities of all children." Plus, Versify is seeking new authors and artists while publishing established writers and illustrators.
Their first book is Alexander's own The Undefeated, illustrated by Kadir Nelson, and you can see the trailer here. The book is a gorgeous, poignant poem celebrating black history and perseverance. It is already receiving rave reviews from respected resources like Booklist and Kirkus.
The line-up for Versify includes White Rose by Kip Wilson, The Last Last-Day-of-Summer by Lamar Giles and Dapo Adeola, Emmy in the Key of Code by Aimee Lucido, ¡Vamos! Let's Go to the Market by Raúl the Third, and Anya and the Dragon by Sofiya Pasternack.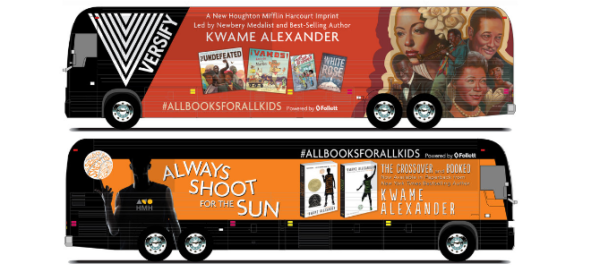 On April 1st, the imprint launches a multi-author bus tour. Alexander is then going on a national book tour to celebrate his Newbery Medal–winning The Crossover and its beloved sequel. The tour starts in Virginia before continuing on to bookstores, schools, and libraries across the US. Musician Randy Preston will be traveling with Alexander throughout.
It definitely seems like this will be an imprint to follow.