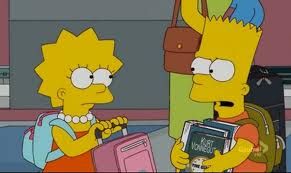 Events
Kurt Vonnegut in Pop Culture: A Top 10
This post is part of our Kurt Vonnegut Reading Day: a celebration of one of our favorite authors on the occasion of the publication of his letters. Check out the full line-up here.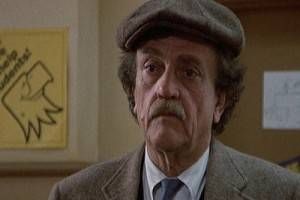 Kurt Vonnegut is one of the rare writers that cuts across a wide swath of types of fans: he appels to everyone from hipsters to sci-fi geeks to the Hollywood elite types to crotchety old men to normal dudes and ladies who enjoy good, funny, quirky fiction. It should be no surprise, then, that Vonnegut references permeate pop culture. Here are ten of Kurt Vonnegut's best appearances in pop culture:
10. Near the end the 1998 teen party movie Can't Hardly Wait, hipster-in-training Preston, played admirably by Ethan Embry, declares his high-school-long love via letter for Amanda, played curvily by Jennifer Love Hewitt. Then, she finds him in the train station just as he's about to leave, because "I've got this workshop with Kurt Vonnegut, and…he's my hero."
9. "You are the damn dumbest smart kid I know," says Coach Bud Kilmer to Johnny Moxon in the 1999 film Varsity Blues. That backhanded compliment is, in part, due to the fact that Kilmer catches Moxon reading Slaughterhouse-Five on the bench during a game.
8. In 2005, "legendary novelist" Vonnegut, whom Jon Stewart credits with making his adolescent life bearable, appeared on The Daily Show. Vonnegut, looking every bit his 83 years, still has a zinger or two in store. There's even a joke about the clap.
7. "Slaughterhouse-Five? Isn't that an awful name?" says the prude in Footloose. It's a classic, Kevin Bacon tells her, and it's a classic in ANY town!
6. In Adam Langer's hilarious satire of the publishing industry, The Thieves of Manhattan, cigarettes are called "vonneguts," a nod to Mr. Vonnegut's life-long cancer-stick habit. An example from the novel: "She'd been drinking martinis and smoking vonneguts all night, and yet she still smelled beautiful to me."
5. Baz Luhrmann and Mary Schmich in the Chicago Tribune and "wear sunscreen" and Kofi Annan. If none of that makes sense to you, this article better explains The Great 1997 Kurt Vonnegut Sunscreen MIT Commencement Hoax better than I possibly could here.
4. This happened, more or less: In Cleveland, Ohio, there is an upscale clothing store with the tagline "Unhurried and Uncommon," called Kilgore Trout — Vonnegut's famous alter-ego writer. And that's all I'll say about that.
3. MUSIC! There are tons of examples here — probably most well-known is the 90s folk rock band called Billy Pilgrim, named after the main character in Slaughterhouse-Five. Additionally, a Massachusetts screamo band calls itself Ice Nine Kills, and the second track on Joe Satriani's 1987 album "Surfing With The Alien" is titled Ice 9 — both references to the material in Cat's Cradle that might destroy the world. There are about half a dozen albums or songs titled "Everything was beautiful and nothing hurt" — the famous "tombstone" image in Slaughterhouse-Five. Finally, and probably most obscure, Norwegian rock band Madrugada titled its 2005 album, "Live from Tralfamadore" — a nod to the planet to which Billy Pilgrim is kidnapped.
2. Before Rodney Dangerfield performs The Triple Lindy in the 1986 movie Back To School, the REAL LIFE Kurt Vonnegut stops by to help him with his paper on Kurt Vonnegut. "Hi, I'm Kurt Vonnegut," he says as he appears at the door. But poor Rodney gets an F on the paper, so "…and another thing, Vonnegut. I'm gonna stop payment on the check." HIGH comedy.
1. And finally, from the show that has shattered all records for literary references: The Simpsons. On an episode earlier this year, Homer's bag is over the weight limit at the airport. Bart grabs a stack of books from the bag and asks Lisa if she really needs all those Kurt Vonnegut novels. Her response: "They self-reference each other!" Sadly, Hocus Pocus and Cat's Cradle wind up in the trash.