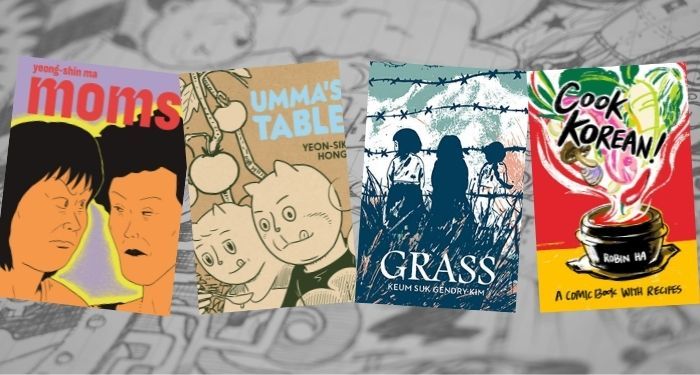 This content contains affiliate links. When you buy through these links, we may earn an affiliate commission.
A few weeks ago I stumbled upon the Koreadathon, a readathon put together by two BookTubers: monica kim and books with chloe. Long story short, I loved it (it was my first readathon ever). But that's not quite why I'm here. The readathon challenged participants to read a manhwa, graphic novel or webtoon from a Korean author. I'm already familiar with manhwa and webtoons. So I beelined towards the graphic novels and found a tiny but amazing corner of stories that I just have to share. During that week I just read one graphic novel. But choosing only one was such a hard decision because there are several amazing Korean graphic novels out there. Most of which I've compiled in this handy list for you!
I just want to add a few more things before I start with the list of Korean graphic novels. Most of these are stories are translated from Korean (by the same translator). But I threw in a couple that aren't, that I still consider good fits for this list. For example, one of them was originally written in Swedish by an author who was adopted from Korea, which is actually what the graphic novel is about. Additionally, there are other Korean graphic novels out there as well, including from several of the same authors I'm mentioning below. So this list is by no means all there is of Korean graphic novels at all.
Without further ado, let's get into it!
8 of the Best Korean Graphic Novels
---
Want to read more Korean stories? We got you covered! We have talked about manhwa and webtoons before, as well as the best Korean light novels you can read online.