Pop Culture
3 Korean Dramas About Books and Writing on Netflix
Do you struggle with the endless decision of whether to reenter the wonderful universe of books or load up the next series in your Netflix queue? Well, struggle no more. Or, as it may turn out, struggle even more. Because Netflix has semi-recently added three different Korean dramas about books and writing to its streaming collection. So what can you do, really, but watch them?
Oh, okay, maybe you don't say you like watching drama series. But when you're home sick for the day, or having a quiet night in, or in the bathroom with your phone…these things happen. And it's fine. Really.
Just relax and let yourself enjoy these bookish Korean dramas about reading, writing, publishing…all that good stuff. And if you like romance, you're especially in for a treat, because all of these shows are about just that. Ostensibly. (We know they're really about books.)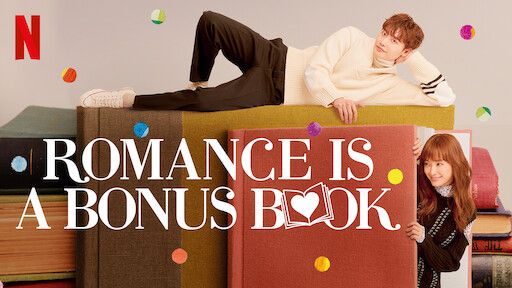 Kang Dan-i (Lee Na-young), a former copywriter in her late 30s, is struggling to reenter the workforce after her divorce so she can pay for her daughter's school tuition and find a place to live. In the meantime, she's secretly housekeeping for her childhood friend Cha Eun-ho (Lee Jong-suk), a famous author and editor at a publishing house, pocketing the envelopes of cash he leaves in the fridge while leading him to believe some other person she found for him is doing the cleaning. And taking showers at his place. And uh, moving into his attic and making weird sounds at night.
Despite Eun-ho being presented as the male lead from Day One while also being kind of a problematic asshole, Romance Is a Bonus Book makes a point of confronting issues of ageism, sexism, and inequality in general.
But I'm getting distracted here. The important thing is, Dan-i spots an opportunity to apply for an entry-level job with the publisher Eun-ho works for, and book heaven ensues. Screw romance between humans. This is a love affair with the written word.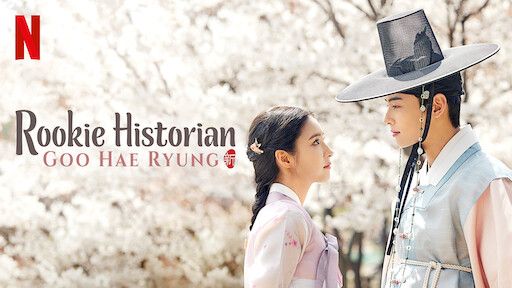 The tale of a Joseon-era noble lady fond of reading and knowledge, Rookie Historian Goo Hae Ryung is a cute romantic period comedy. From its title and a brief glimpse at promotional materials, you may guess that the main character is Goo Hae-ryung (Shin Se-kyung), and that despite being a woman in her time, she secures a position working as a historian. What you may not guess is that a comical part of the plot setup involves a young prince pursuing a secret career as a romance novelist and becoming wildly insecure when he finds out that Hae-ryung, a stranger to him, dislikes his book. But it does, so there you have it.
This show is a treat not just for its olden time book fantasy world, but also because it's a hetero romance in which the male lead isn't some kind of suave tool. Prince Yi-rim, who publishes his romance under the pen name Maehwa, is played by Cha Eun-woo with sensitive goofiness. The character has some issues stemming from his privileged status, but the show is aware of those issues, and they're used for comic value.
Now we're back to another arrogant dude who has managed to eke out a career as a famous writer. But again, that's missing the point. The point is, this dude's library. You have to see it. We're talking not just floor-to-ceiling shelves, but an upstairs walkway that cuts through them. Let's just get that out of the way.
Chicago Typewriter falls into the specific drama category of "this magical piece of technology sends me back in time/gives me superpowers/some other weird shit." In this incarnation of the genre, Jeon Seol (Im Soo-jung) knew author Han Se-joo (Yoo Ah-in) in a past life, where the two of them were resistance fighters in 1930s Japanese-occupied Korea. Seol has been having flashbacks to her previous life for some time, whereas Se-joo's memories are activated by an old typewriter he encounters while on a book tour. That's a pretty ambitious and interesting spin, and again, most importantly, books and writing play a central role here.
---
Well, that should be enough fantasy fodder to keep you going for a while. Whether you're taking a break from reading, procrastinating writing, or just want to chill in a bookish wonderland, look no further than Korean TV.