A vital scene in Anne of Green Gables involves a precious amethyst brooch pinned onto a shawl, and the disappearance (and finding) of the brooch, upon which Anne's future rides. As a knitter, I have to admit that (one of) the most exciting part(s) of any adaptation is, for me, what Marilla's shawl looks like.
In the 1985 Canadian television miniseries, the shawl is a large crocheted triangle, in yarn that appears to be undyed and on the thick side. It is utilitarian, which suits Marilla.
In the 2016 Canadian feature film (available on Amazon Prime video), the brooch is never shown on a shawl, but Marilla does wear a shawl in other scenes in the movie. It's another triangle, this time a dark color, either dyed or from a black sheep. It looks crocheted but I could not confirm.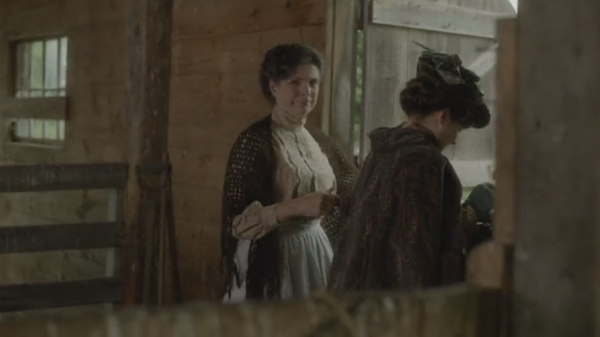 The 2017 Netflix shawl is a long rectangle, knitted in the finest lace-weight yarn in white that could be undyed merino or alpaca (the finest wools Marilla is likely to have had access to) or perhaps even bleached. It's delicate and exactly as I imagine a precious keepsake might be. Marilla does not wear this shawl every day, but keeps it for very special occasions.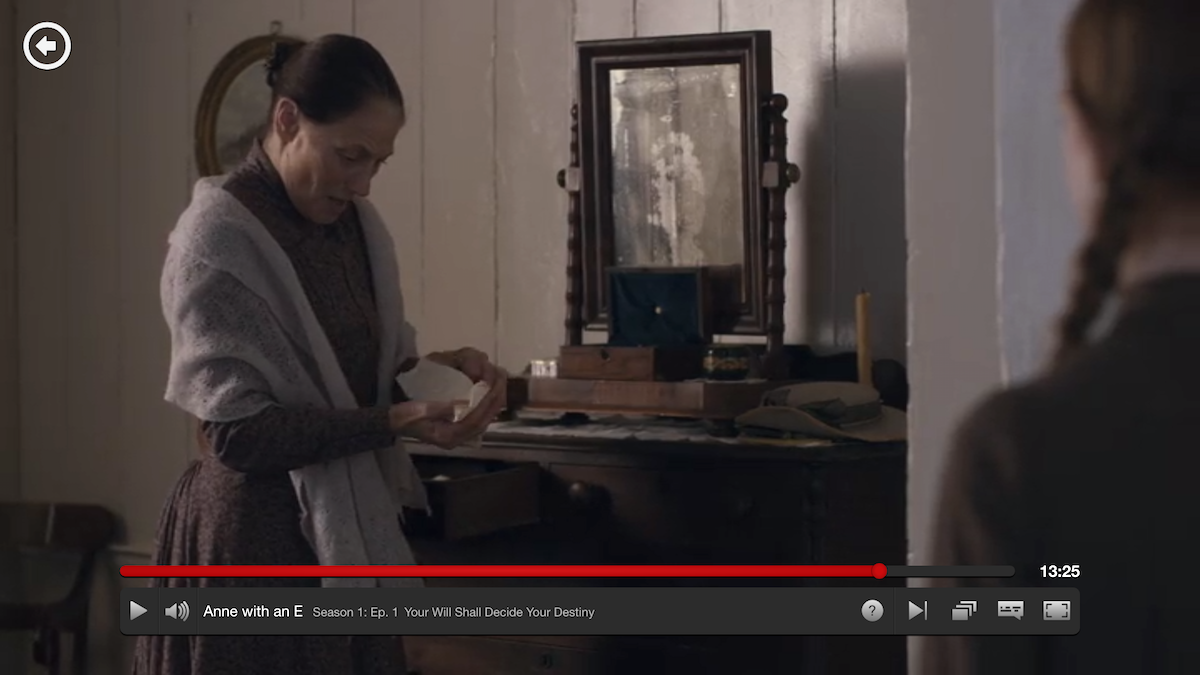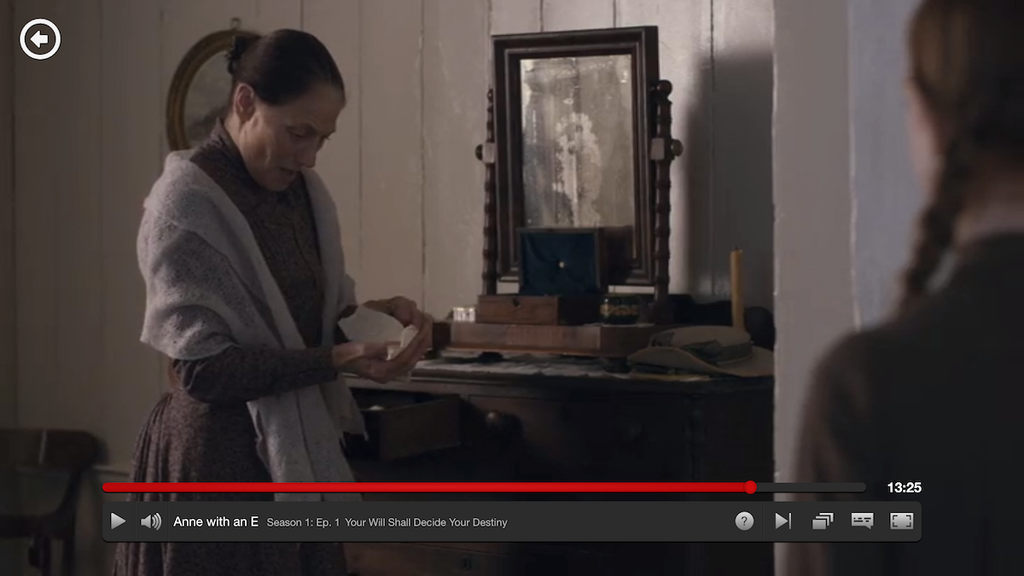 Every Anne adaptation is full of knitwear, and I sometimes think that I discover a new cardigan every time I re-watch any of them. But Marilla's shawl has a special hold on my attention.