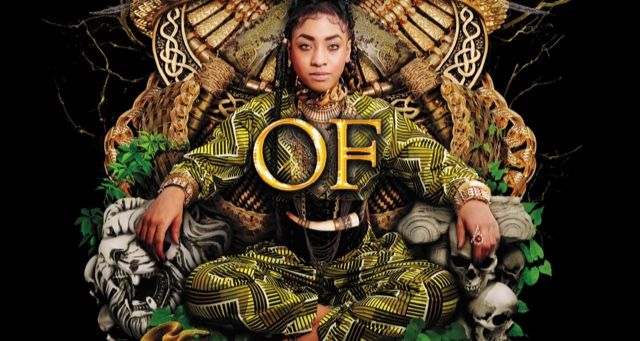 News
Michael B. Jordan's Production Company Acquires KINGDOM OF SOULS
This content contains affiliate links. When you buy through these links, we may earn an affiliate commission.
Rena Barron's Kingdom of Souls is one of the best YA releases of the year, a book filled with voodoo magic and wise grandmothers and forbidden love and witch doctors, which from the first page is on par (in this reader's opinion) with the magical world-building of The Night Circus. Michael B. Jordan's Outlier Society (with Warner Bros. Pictures) seems to agree, with a recent acquisition of Barron's book within the first month of publishing.
About Kingdom of Souls by Rena Barron
From the full blurb from Goodreads: "Magic has a price—if you're willing to pay.
Born into a family of powerful witchdoctors, Arrah yearns for magic of her own. But each year she fails to call forth her ancestral powers, while her ambitious mother watches with growing disapproval.
There's only one thing Arrah hasn't tried, a deadly last resort: trading years of her own life for scraps of magic. Until the Kingdom's children begin to disappear, and Arrah is desperate to find the culprit.
She uncovers something worse. The long-imprisoned Demon King is stirring. And if he rises, his hunger for souls will bring the world to its knees… unless Arrah pays the price for the magic to stop him."
About Outlier Society
Outlier Society promises to be a fantastic choice for making this book come to life. As Deadline reports, they've already tapped Jordan, Alana Mayo, and Pouya Shahbazian as producers, with Misan Sagay writing the screenplay.
Also The Wrap reports, Outlier was one of the first companies to adopt an inclusion rider requiring a movie's producers to hire a diverse cast and crew, an important distinction for this #ownvoices story.
Jordan's company recently had its first successful big studio feature with Just Mercy and Raising Dion drops soon on Netflix. They're also behind HBO's Fahrenheit 451 adaptation. Outlier Society also acquired film rights to Marlon James's hugely-successful Black Leopard, Red Wolf, another fantasy based on African mythology.