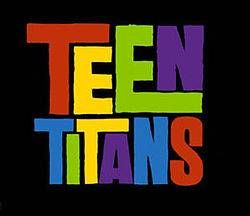 At the beginning of the month I went to the Florida Supercon in Miami Beach. It was a fun experience, to see so many fans congregated in one area. Many celebrity guests had tables or booths, and would charge for autographs or photos with them. Tara Strong, one talented voice actress, attended the Florida Supercon. She was kind enough to do a Question and Answer session, where she played her characters Raven from Teen Titans and Teen Titans Go, Twilight Sparkle from My Little Pony, and Bubbles from The Powerpuff Girls 1990s show.
During the session, adults and children alike came to the microphone to ask for information and Tara's thoughts. The very last question came from a little girl in a cute purple dress. She asked the exact same question about a Teen Titans Go and Powerpuff Girls crossover that another kid had asked. Given that about twenty people were behind this girl, including myself, the audience groaned. Tara Strong took it in stride, however, and answered with grace. She has not voiced Bubbles in the newest Powerpuff Girls incarnation, but she is definitely Raven.
Seeing this exchange reminded me of how we must be nice to children in fandoms. Even as an adult I can forget information readily and annoy people when asking them to reiterate. Despite that, occasionally fandom members forget to be nice.
Childhood Shows
When I was that girl's age, I watched mainly Disney and PBS shows. I saw The Powerpuff Girls only when our family went to India. It wasn't my cup of tea, though it was well-written. People praised the show for how it discussed traditional gender roles and challenged them. All the while the titular girls stayed in kindergarten while fighting crime.
Teen Titans came on when I was a teenager and demanding fictional drama. Drama did arrive, as did great storytelling and characterization. Villains left emotional impacts on heroes, causing them to doubt their "good guy" status. Real life issues like getting a job or hurting a friend made the team figure out their priorities. The Titans were family, to each other and to the audience. They argued, bantered, worked like a team, and cared for each other. The writers knew their audience wanted good stories. As a result, we got intelligent character explorations and arcs. Thus when the show got unfairly cancelled, with the fans wanting a sixth season, people hoped that the Teen Titans Go reboot would pick up the loose story ends.
Teen Titans Go isn't the Teen Titans comics from the 1980s that Marv Wolfman championed. Nor is it the 2003 show that entertained us older viewers during our adolescence. The show's humor is more slapstick and irreverent, the stories simplified for comedic purposes. The writers also seem to enjoy trolling the original fandom, as this review video and discussion on Scans Daily reveals. These adults have not taken this trolling well, and for a good reason. We wanted the old show back because it had good storytelling and love for the audience. We dislike the new show because it prioritizes rapid-fire humor and mocks its predecessors.
In a similar fashion, the current Powerpuff Girls incarnation isn't the same show that Craig McCracken penned in the 1990s, and it has deserved the criticism it receives regarding LGBT representation. Adult fans have pointed out that using a unicorn to discuss such issues was insensitive, for example, in one episode. It's especially egregious with Steven Universe handling LGBT issues with grace and finesse on the same channel. Steven Universe also targets young and older fans, drawing in both. At the same time, kids do like it, and they can handle the poor hand they're dealt. Kindness matters at all ages.
Even so, social media messages have abounded instructing people not to harass children that like Teen Titans Go or the Powerpuff Girls reboot. These notices don't reflect well on fandom members as a result. The fans are not the show's writers or executive producers; they are another audience segment that does not cause harm. I know kids who enjoy the show, and when talking to them or their parents I do mention the good bits of it, like how the early episodes capitalized on the humor. Ranting about how disrespectful each reboot is to a young fan would hurt their feelings.
I have heard that fandoms can be toxic. In fact, recently I had experienced backlash from younger fandom member for entirely different reasons. With that said, Tara Strong's Q and A session reminded me about the important of being kind to younger fans. We were once young fans, and occasionally we liked stuff as kids that we cannot bear watching as adults. My guilty pleasure was the awful Little Mermaid sequel, in which Tara Strong actually voiced Ariel's daughter Melody. My family groaned about it and my brother loves to sing one of the catchy songs in it that I rue singing. I grew out of that phase with no ill injury, apart from embarrassment. Because of that, I try to offer the same courtesy to the next generation.
An animated show or a fictional world can become a kid's sanctuary. It's not our place to tear it down with adult perspectives. We have Steven Universe, Gravity Falls, and other shows that appeal to both demographics. In addition we have four seasons of classic Teen Titans and possibly a Netflix revival of Young Justice. There are still a lot of good universally appealing animated shows to watch.