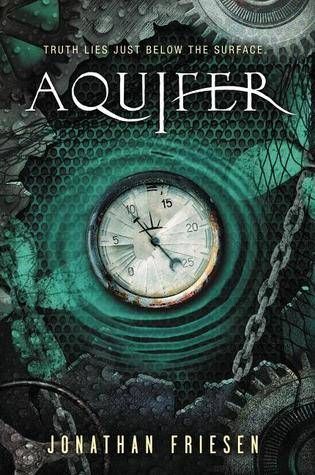 Children's
Kids Who Save the World: A Reading List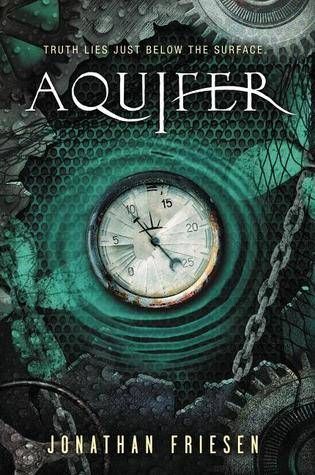 This week's Riot Recommendation is sponsored by Aquifer by Jonathan Friesen.
Only he can bring what they need to survive…
In 2250, water is scarce, and those who control it control everything. And they'll do anything to maintain their power – deceiving, dividing families, banning love… even killing those who oppose them.
But above all, they seek to control knowledge and communication – ensuring the truth that will bring their downfall will never be known. But one person verges on discovering it all.
Sixteen-year-old Luca becomes the Deliverer, the only one allowed to contact the people called 'Water Rats,' who mine the essential water deep underground and bring it to the 'Toppers' who desperately need it above.
But when he meets a Water Rat who captures his heart and leads him to secrets – secrets about a vast conspiracy, and about himself – the net around him tightens. Luca and those around him must uncover and share the truth needed to overthrow tyranny – even as they fight for their lives.
_________________________
Who doesn't remember putting on a cape, tearing through the house or around the back yard, and pretending the future of humanity rested on their shoulders? As kids, we dream of being able to save the world, and as adults, we can revisit the fantasy through fiction.
In this week's Riot Rec, we wanted to know: what are your favorite books about kids who are on a mission to save the world? The result? A list of series (and a few stand-alone books) that will keep you reading for quite some time. Take a look:
Artemis Fowl series by Eoin Colfer
Percy Jackson and the Olympians series and Kane Chronicles series by Rick Riordan
TimeRiders series by Alex Scarrow
Maximum Ride series by James Patterson
Animorphs series by K.A. Applegate
The Amber Amulet by Craig Silvey
Harry Potter series by J.K. Rowling
A Wrinkle in Time by Madeline L'Engle
Century Quartet Series by Pierdomenico Baccalario
The Mysterious Benedict Society series by Trenton Lee Stewart
The Secret Series by Psuedonymous Bosh
Leviathan series by Scott Westerfield
Johnny Maxwell series by Terry Pratchett
The Wide Awake Princess series by E.D. Baker
The Time Fetch by Amy Herrick
Pendragon series by D.J. MacHale
The Cronus Chronicles by Anne Ursu
Fablehaven series by Brandon Mull
Alex Rider series by Anthony Horowitz
Divergent series by Veronica Roth
The Apothecary by Maile Meloy
________________________
Sign up for our newsletter to have the best of Book Riot delivered straight to your inbox every week. No spam. We promise.

To keep up with Book Riot on a daily basis, follow us on Twitter, like us on Facebook, and subscribe to the Book Riot podcast in iTunes or via RSS. So much bookish goodness–all day, every day.