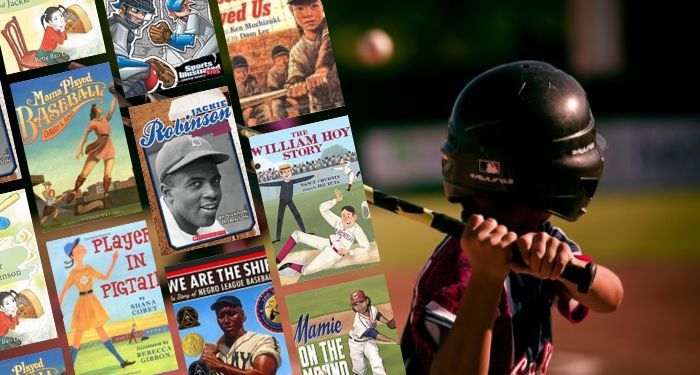 Children's
Peanuts and Crackerjacks: 10 Delicious Kids' Baseball Books
This content contains affiliate links. When you buy through these links, we may earn an affiliate commission.
Summer is here and it's time to read some kids' baseball books. You don't need to actually like or follow the sport to recognize the mood and imagery. Bright sunshine, cheery organ music, the smell of popcorn, and jovial crowds have created a shared experience around America's national pastime, recognizable even by people who haven't been to a single game. Whether it's cheering at the local T-Ball field, making the trip to a major league game, or even picking up on references in pop culture, most Americans associate baseball with a certain set of positive feelings.
However, sports, like most things, are rarely as pleasant or simple as they appear on the surface, and baseball is no exception. Whatever issues are played out in modern times, baseball also has to grapple with its place in America's history. A true roundup of kid's baseball books would be incomplete without mentioning the segregation of Black players, baseball's place in the Japanese internment camps during World War II, and the women's leagues that sprang up to keep things moving when men were called to fight. Through the ups and downs, baseball remains a steady part of many Americans' everyday lives, and there are a host of beautiful picture books that celebrate this.
Hopefully you've found some kids' books about baseball that meet your needs! Looking for more baseball bookishness? Check out this list of middle grade books about baseball.