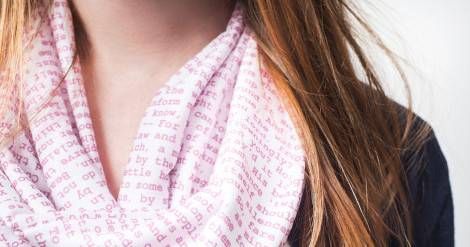 Kickstarter – the crowd-funding platform that's brought us all kinds of amazing bookish stuff from actual bookstores to literary board games to books themselves – is one of Riot's favorite ways to discover ground-up projects that deserve your love (and dollars) to see the light of day.
And one of our favorite literary companies, Litographs, is in the midst of their third Kickstarter and I'm so excited to back this project! Litographs, you might already know, is the maker of posters, t-shirts and tote bags with beautiful designs, created from the full text of books. They've adorned our stuff with the text of everything from Pride and Prejudice to The Art of War, and now they're launching infinity scarves – with a special twist.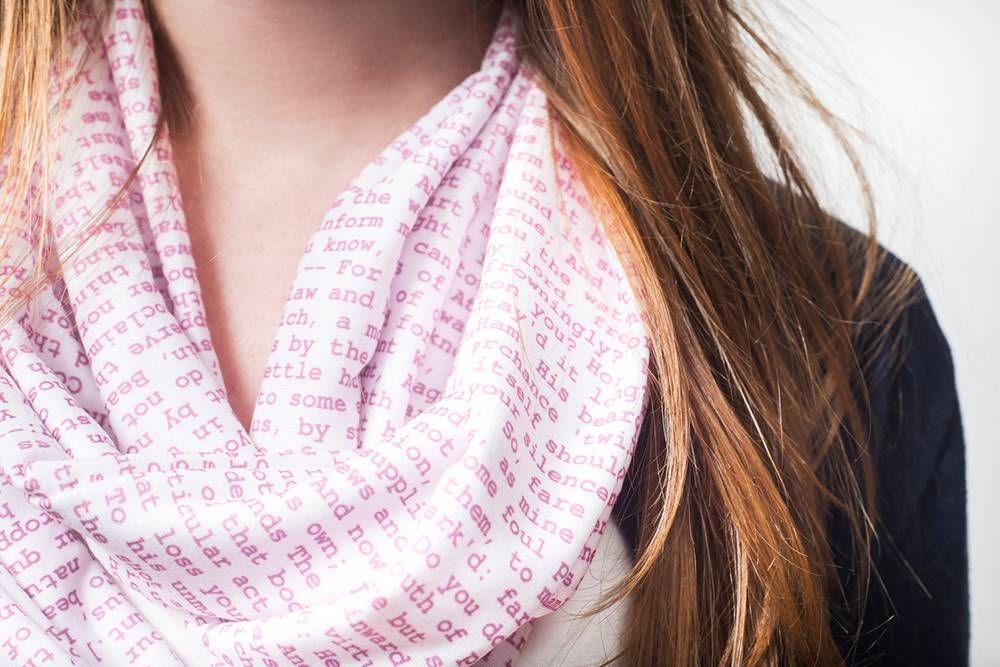 I love a good bookish infinity scarf, and I'm super excited to get one of their classics around my neck. But as part of this Kickstarter project, they're also opening up their full text technology for everyone to use. You can now customize an infinity scarf or a t-shirt with the words of your choosing (with limitations of course: text must be either your own or in the public domain, or one of the nearly 200 books that Litographs already prints).
Have a writer in the family? Get their work printed on a shirt! Or celebrate a newly minted Ph.D. with their own thesis on a scarf. Or gift your favorite Classics major a scarf with The Iliad in Greek for graduation. Customize the color, type, and size of the text to make it a one-of-a-kind publication.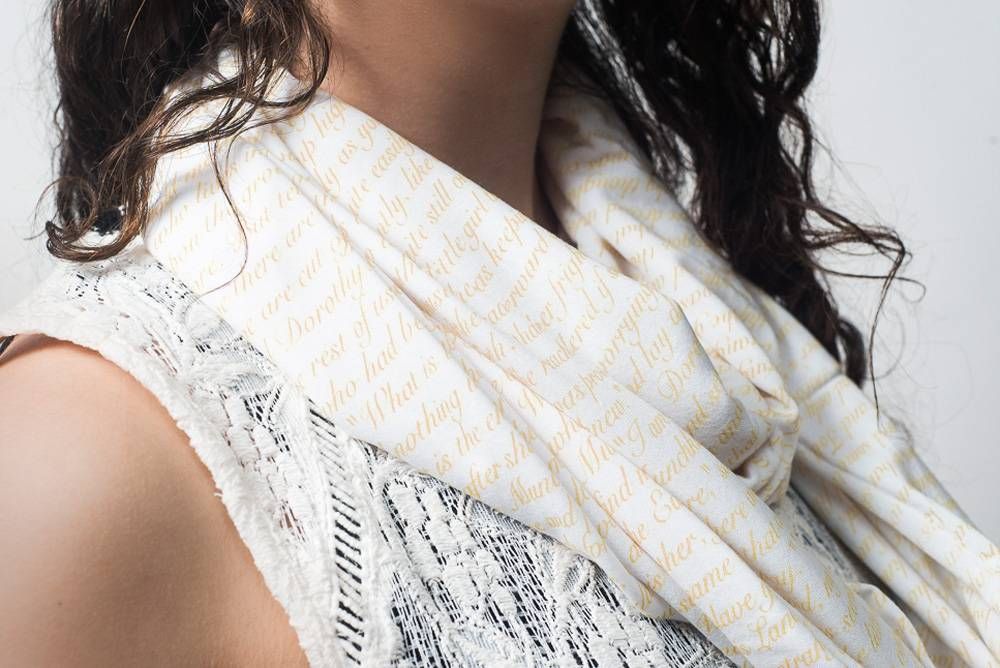 The catch: custom printing is only available to Kickstarter backers, and their campaign is only open until May 12th, so don't delay!
Are you backing this awesome project? What will you get printed?