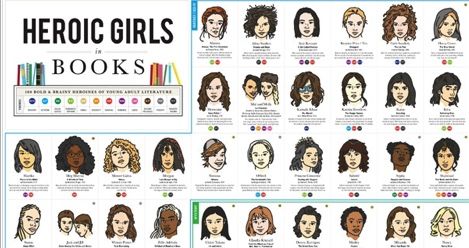 Kickstart This
Check Out This Kickstarter: Heroic Girls In Books—A Wall Chart
This content contains affiliate links. When you buy through these links, we may earn an affiliate commission.
When browsing Kickstarter, we find incredibly good projects, and it is sometimes difficult to make a choice of which project to back up.
Timothy and Aurélia Sanders are a couple who, simply put, create wall charts. In the past, they have created charts for Shakespearean insults, lines from Austen's novels, and a very cool one that I truly have to get my hands on sometime: all paintings created by van Gogh. This time, they've decided to highlight all of the amazing girls found in literature!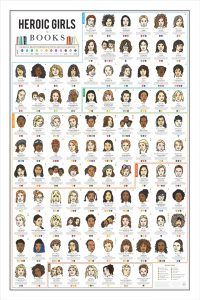 Heroic Girls In Books – A Wall Chart is something I definitely will want to hang on my bedroom wall! This Kickstarter has been fully backed by now – they managed to get $11,000 when the amount pledged was only $2,150! – but you still have time to give them yet a little boost! If you don't want to wait any longer for the coolest of wall-charts, head back to their Kickstarter and make a pledge! In it you'll find, among many others, Hermione Granger (Harry Potter), Xiomara Batista (The Poet X), and Pearl/Soupy (Soupy Leaves Home).
You can also buy any of the wall-charts mentioned above at their official site, Curious Charts.
Now here's another challenge: after hanging it on your wall, why not go and try to read every book with each of these wonderful female characters? You can even opt for the colour-in version of the chart they offer, and colour them in as you go!