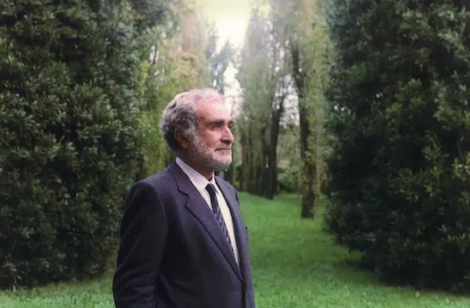 When Darf Publishers decided to publish Alessandro Spina's epic Confines of the Shadow novels in translation, they started with a crowdfunding campaign.
It's certainly an undertaking in need of support. Translating the dazzling, genre-spinning novels of Libyan-born Syrian author Basili Shafik Khouzam, who used the Italian pen name "Alessandro Spina," is a big job.
But Spina was an unknown in English, and the first crowdfunding campaign didn't get much traction.
Since then, the first one, Confines of the Shadow, has been released to marked acclaim. In the words of multi-award-winning Libyan novelist Hisham Matar:
"Spina has deep and subtle literary sensibility. The rich and varied prose is peppered with aphorisms that reveal a psychological as well as philosophical depth…Spina is a novelist more interested in history than in consciousness. Where he distinguishes himself is in offering such a comprehensive work about a particular colonial experience…His work provides a rare and valuable perspective on the history of Italy and Libya and, more generally, European colonialism in the Middle East."
Why crowdfunding?
Now, Darf is trying again. They're attempting to crowdfund support for the second book in the series: Colonial Tales. This campaign has already been more successful than the first. In its first few days, it raised more than £880 from more than twenty backers.
Yet this time, they've chosen the hard way: They'll only get the money if the full £6,000 goal is reached.
Over email, Darf editor Ghazi Gheblawi talked about why the press was trying this method to fund their translations. "Crowdfunding is becoming a useful tool for independent authors and publishers to reach a diverse readership."
He added: "[W]e are counting on the fact that a work of fiction translated from Italian dealing with the colonial legacy, could have a better chance to succeed in raising the targeted funds."
Find out more about the book, and the crowdfunding campaign to support it, on Kickstarter.