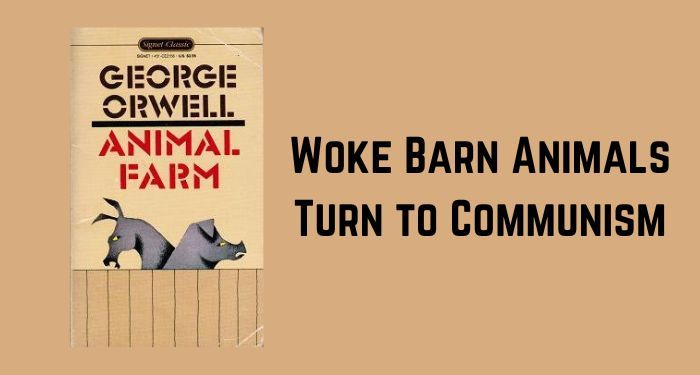 Humor
Keyword Stuffing the Classics
This content contains affiliate links. When you buy through these links, we may earn an affiliate commission.
Keyword stuffing in product names is a handy Search Engine Optimization (SEO) tool to get an item to sneak up to the top of search results — the more keywords, the better! You've probably seen it for a variety of products, from books to sustainable bamboo reusable makeup removing pads. See what I did there?
In July 2022, Lean Media put a spotlight on a Big 5 publisher using this tactic on their product pages on Amazon, and it got us thinking: What would keyword-stuffing the classics look like? It's a fun exercise in marketing and literary snobbery!
Let me be real about something first, though. I find keyword stuffing super helpful for lesser-known romance books, where tropes often make their way into the subtitles. A Small Town Romantic Comedy. An Enemies-to-Lovers Romance. There's! Only! One! Bed! I'm cool with these descriptors. I'm even okay with — nay, thankful for — even more descriptive subtitles. "An Enemies-to-Lovers High Fantasy Shifter Romance" tells me everything I need to know about said book and whether or not I want to read more about it.
But there's a fine line between informative and overdone. It often turns a little silly. An example, from a very adorable notebook and backpack set on Amazon: "Unicorn Notebook for Girls, Unicorn Diary With Lock and Key, Girls Diary Set Include Journal Notebook, Stickers, Unicorn pendant, Unicorn drawstring bag, Perfect for Doodling and Notes (Rainbow Unicorn)" I know what you're thinking: Is that the title, or the whole-ass description??? It's the title. The product description uses emojis. It's fine.
Let's put our dusty English degrees to good use and keyword stuff the classics.
1984: Man Fights Dystopian World Under Eyes of Big Brother, Doublespeak, Eurasia
The Adventures of Huckleberry Finn: Mississippi River Adventure, Runaway Slave, Tom Sawyer
The Age of Innocence: Love, Romance, Desire, Betrayal — Basically Gossip Girl But in 1920s New York
Animal Farm: Woke Barn Animals Turn to Communism, Fall to Totalitarianism; Prescient Political Allegory
The Art of War: Military Strategy, Chinese Warfare, Self-Help for Political and Business Minds
The Bell Jar:Young Woman Suffers From Mental Illness, Depression, Suicide Attempt in New England
Beloved: Woman Carries Lifetime of Secrets; Historical Fiction; Meditations on Slavery, Motherhood, Womanhood
Brave New World: Dystopian Future, Sci-Fi, Advances in Science and Technology Go Too Far
The Catcher in the Rye: A Tale of Phonies, Identity, Depression, and Belonging
The Color Purple: Epistolary Story Told Through Letters about African American Sisters in the Rural South
The Count of Monte Cristo: Wrongful Imprisonment, Treasure Hunt
Don Quixote: Chivalry, Windmills, Windmills, Windmills
Dracula: Original Gothic Horror Vampire Story, Historical Twilight
Frankenstein: Gothic Science Fiction, Mad Scientist, Who Is the Real Monster?
The Great Gatsby: Thought-Provoking New York City Love Story with Partying and a Car Crash
Fahrenheit 451: Far-Off Dystopian Future Full of Book Burning, Book Banning
Hamlet: Heartbreaking Family Drama of Death and Revenge; Long, Depressing Monologues
I Know Why the Caged Bird Sings: Moving Memoir About Loneliness, Racism, Assault, and Rising Free
To Kill a Mockingbird: Coming-of-Age Tale in the South, Racism, Not Actually Bird Murder
Jane Eyre: Gothic Love Story, Poor Woman in Rich World, Secret Woman in the Attic
The Metamorphosis: Man Becomes Bug Beetle Cockroach; Internal Battle with Humanity
Moby-Dick or, the Whale: White Whale, Sperm Whale, Whaling Adventure, Meditation on American Life; Captain Ahab, Call Me Ishmael
Native Son: Realistic Fiction about the Black Experience, Social Injustice, Poverty, Racism, Chicago
The Odyssey: Ancient Mythology, Hero's Journey, Trojan War, Epic Poetry
Pride and Prejudice: Historical Romance, Regency Romance, Enemies-to-Lovers Romance, It Is a Truth Universally Acknowledged
The Prophet: Philosophical, Spiritual, Inspirational Poems and Quotes about Love, Loss, Joy, Sorrow, Home, Fashion, Law, War, Pleasure, Beauty, Religion, Death
The Scarlet Letter: Adultery, Puritan America, Public Shaming
Slaughterhouse-Five: Firebombing of Dresden, Antiwar Novels, Science Fiction, So It Goes
The Sun Also Rises: Lost Generation, Ex-Patriots, Drinking, Paris, Spain, Running with the Bulls
A Tale of Two Cities: French Revolution, Family History; It Was the Best of Times, It Was the Worst of Times
Their Eyes Were Watching God: Southern Love Story, Historical Fiction, Classic African American Literature
Things Fall Apart: Beautiful Intertwining Fables About Religion and Culture Clashes in Africa
Wuthering Heights: Gothic Romance, Ghost Love Story, Dark Romance
---
For more making fun of/with the classics, don't miss the worst covers of classic books.