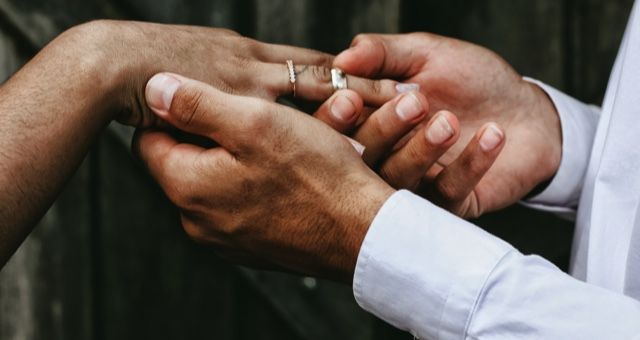 Interviews
Interview: Author and RITA Winner Kennedy Ryan
This content contains affiliate links. When you buy through these links, we may earn an affiliate commission.
Kennedy Ryan is a bestselling romance author, journalist, and Autism advocate. A writer of numerous books, she tells stories that are deeply vulnerable with honest and memorable characters and unforgettable love. She recently made history when she became the first black woman to win a Romance Writers of America RITA award, when her novel, Long Shot, won for Contemporary Romance: Long.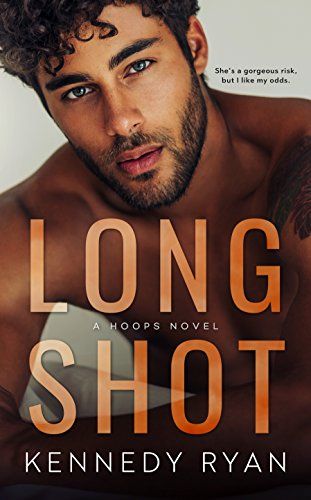 I am so grateful that she agreed to answer a few of my questions. Below, she talks about her RITA award, her upcoming release, and intertwining important issues with epic love stories.
Natalya Muncuff: You've made history as the first black woman to win a RITA Award, have you been fully able to absorb the win, and what does this mean to you?
Kennedy Ryan: I don't think I have fully absorbed it. First of all, it's so humbling and such an honor, of course. It's also bittersweet in the sense that I know I should not have been the first. This win kicks down a door that should have been flung open long ago. There are soooo many shoulders I'm standing on. Black authors like Brenda Jackson, Beverly Jenkins, Rochelle Alers, Sandra Kitt, to name just a few, have been telling excellent stories for years. Not to mention other emerging authors of color who have gone unacknowledged by the RITAs. I hope my story is great, but I don't want people to think I'm exceptional in the sense that there weren't others writing stories that should have received this award by now. I really appreciate the steps the RWA board of directors have and are taking to eliminate the systemic biases that have excluded many authors of color. It's an exciting time for romance, and I'm glad to be in the mix with such amazing storytellers. I think part of my mission as a writer is to pull women who have been relegated to the margins of romance to the center. This award means I'll continue to do what I've been doing my whole career – writing inclusive stories that reiterate we ALL deserve HEAs. In my stories, we'll get them!
NM: Your novels tend to spark dialogue. The GRIP series tackles racism and interracial relationships head-on, and Long Shot deals with domestic violence. Is this intentional on your part, and how important is it for you to make sure these issues are intertwined with the central love story?
KR: It's very important to me. I don't write to be "controversial", but I love promoting dialogue around issues I think need more attention. I didn't have a plot or characters when I first started writing Long Shot. I had seen the Ray Rice video and wanted to shine a light on an issue I saw us as a culture grappling with. All I had was the issue of domestic abuse in sports. I wanted to talk about it, and the details, the love story came later. With the GRIP series, the characters came first, but as I started thinking of what their actual reality might be in this country, in this climate, I wanted to write it honestly and with authenticity. Jesse Williams from Grey's Anatomy, Donald Glover/Childish Gambino, Omari Hardwick – all black entertainers who have been outspoken on issues of social justice, but faced criticism for their involvement with women of other races. I mainly wanted to stay true to a reality I saw reflected in culture. I think one thing you can always expect from me is something that is real, often raw and emotionally evocative. I write about things that interest me. It's not always "to market" – LOL. Not at all, actually, but I think there are readers who are looking for that kind of gritty reality in romance. It won't be for everyone, but what is? For those it is for, they can expect me to be true to that.
NM: One of the reasons I fell in love with your work is the deep nuances in each character. Your characters fight for their happily ever after and have to do a lot of the personal inner work before merging their lives with their significant other, how important is it to show that?
KR: Thank you for falling in love with my work! That means a lot.
It's really important to me to portray the reality of what it sometimes takes to be happy. I don't take happiness for granted because, in a 22-year marriage, I've had to fight for my own HEA with a man I love. I've also had to work to be happy with myself before I could truly be happy with someone else. I think so often there is an underlying narrative that finding the right man makes everything right. And it's not true. So when my heroine was in an abusive relationship, she took a year to heal and get help processing and learning before she began a relationship with the hero. Some readers asked why the year apart? We're ready for them to be together. I could have done that, and I know it would have been the quick gratification they were looking for, but it would support something I essentially do not believe or agree with; that we always need to be in a relationship to be happy, or that when we're in trouble, we need a man to rescue us. When another heroine realizes she has unresolved issues from her past, she tells the hero she needs to abstain from sex while she's in therapy figuring some things out. Those are just examples of what I want my stories to reflect; what I've found to be true, which is that love often shines brightest under pressure. So do women! I give them that chance in my stories.
NM: Your latest novel, Hook Shot, is the final installment in your popular Hoops series. Can you tell us a little about the series and this release?
KR: This series was game-changing for me. There were things I discovered about myself with these books that will shape me forever as a storyteller. They clarified my voice and my mission as a writer. That process began with the GRIP series, but HOOPS showed me even more what my desire to weave social consciousness with a lush love story could really look like. Hook Shot was a lot of fun, and very challenging to write. It takes place in NYC. The heroine is a fashion designer. She's originally from Louisiana and descends from a long line of voodoo priestesses. The hero is an NBA player at the end of his career. His ex-wife is a trip and is now on a reality show about baller's wives. So there's a lot going on! LOL! Lotus and Kenan first appeared in Long Shot, and then pop up in book 2, Block Shot, and the HOOPS novella, Full-Court Press. So by the time we get to their book at the end of the series, readers had been primed for them and were ready to see these two fall in love. My stories are so inclusive with all kinds of ethnic combinations. I'm proud of how inclusive this series is, featuring Creole, biracial, Latina, and white leads, but I always hear from black readers who say they see too few black couples in mainstream romance. I loved giving them two black leads and a beautiful black man on the cover for Hook Shot!
NM: What was the spark that made you decide to write romance full time?
KR: I loved reading romance growing up so much. It was my favorite thing, and I would lose myself in those stories for hours, days really. I had stopped reading romance for years. When my son was diagnosed with Autism, I dove in headfirst, doing all I could to get him what he needed, but then also started an autism foundation, and writing around issues of autism parenting. I realized my whole life revolved around autism and advocacy, and I needed an escape. I returned to romance novels. Something that was just for me. I've always written, and my background is in journalism. It just seemed like a natural extension to write what I loved.
NM: Who are some of your favorite fellow authors that inspire you?
KR: So many! One of my favorite authors is Tiffanie DeBartolo. She's a fearless storyteller who paints character so vividly you feel like you can reach out and touch them. For various reasons, I'm inspired by authors like Alyssa Cole, who I think is one of the most groundbreaking authors writing romance right now. I love LJ Shen, who is one of the baddest badasses around, and humble with it. Nana Malone and Dylan Allen are two of my closest friends and work so hard at the business and craft of writing. Emma Scott and Kate Stewart, both of whom write so bravely and with such emotional intelligence. Amy Harmon is one of the most gifted authors I've encountered and demonstrates her range by writing everything from contemporary romance to high fantasy to historical women's fic. Like, where does it even stop with this woman? And her writing is impeccable. I'm awed by Helen Hoang. Anyone who knows me knows if you cut me, I bleed autism. So to see someone find such success shining light on the autism community through their stories is incredibly meaningful to me as an autism mom and advocate. And she's just the absolute sweetest and so humble and talented. Andie Christopher and Talia Hibbert are some of the sharpest and most current voices in modern romance. I could go on and on, but those are just a few.
NM: I know you're working on your upcoming release, the Power Duet, which I am excited about, can I still call it a duet? What can you tell us about it?
KR: It is a duet! It has been a trilogy, a duet, a really HUGE standalone. LOL! The format has changed several times since I started ideating the story, but I'm settled on it being a duet. The two books will release in the fall, and close together, about a month apart. I haven't announced the actual titles or the series title yet, but will very soon. For fans of SCANDAL, the heroine is an Olivia Pope–type character, a fixer and runs political campaigns. I haven't seen this storyline in romance, which excites me. It's an epic story that spans almost two decades. There are so many things you won't see coming. At least I hope you won't!
---
If you haven't read any of Kennedy's books as yet, I hope this interview encourages you to pick up one of her novels and work your way through her catalog. Hopefully, you'll fall in love with her work just as much as I have.