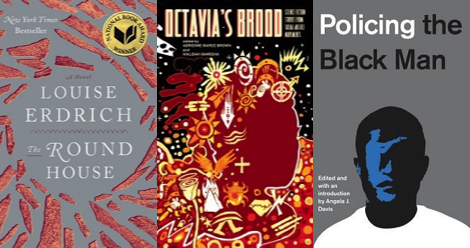 Lists
JUSTICE: 4 Books on a Big Topic
This content contains affiliate links. When you buy through these links, we may earn an affiliate commission.
The first definition of "justice" on Merriam Webster reads like this:
the maintenance or administration of what is just especially by the impartial adjustment of conflicting claims or the assignment of merited rewards or punishments
I'm pretty sure that if you were to ask any philosopher, they would have an even more complicated answer. As I understand it, justice is something to strive for as a collective. It's something meant to be carried out by a democratic state. It's something that we haven't had in the U.S. for a long time for too many people. In lieu of my many and muddled thoughts on the topic (which strive for cohesion daily), I would like to share some books, as I do every month in this column. Below you'll find two fiction and two nonfiction picks on the idea of justice.
fiction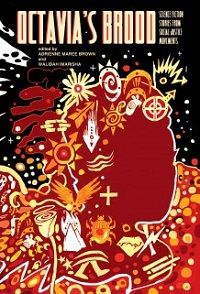 Octavia's Brood: Science Fiction Stories from Social Justice Movements edited by Walidah Imarisha and adrienne maree brown
The editors of this incredible anthology know that in hoping for a world without war, prisons, or capitalism, social justice movements are in essence creating spec fiction. In fiction about the future, we can also see the way to get there. In this anthology, activists and artists imagine their way into the futures we do or do not want. They explore the outcomes, good and bad, of our present-day actions. And they prove that sci-fi and spec fiction is for everyone, even those whose day to day life is taken up with the pursuit of justice. Mostly fiction, it includes two essays by Tananarive Due and Mumia Abu-Jamal, and preface by Sheree Renée Thomas.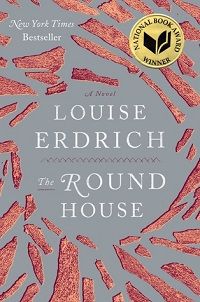 The Round House by Louise Erdrich
How do you seek justice for a crime you can't comprehend? Antone Bazil Coutts the younger, known as Joe because his father has the same name, is just 13 when it occurs. His mother is brutally beaten and raped. By whom? This is the question underlying the rest of the book. Through different kinds of lore—Ojibwe on the one hand, Trekkie on the other—Joe and others try to understand. They try to figure out how to reckon with this thing that shouldn't happen. A novel about the power of stories as much as about family and justice, it's a must for us all right now.
nonfiction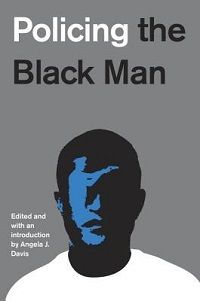 Policing the Black Man edited by Angela Davis
Angela Davis also wrote the introduction to this book. It's a kind of primer for many of us, a necessary read if you're trying to understand the current American climate. This collection of essays explores and criticizes the American criminal justice system. It explains the legal spaces within which black men are unfairly biased against. With the Director of the Equal Justice Institute, the President the NAACP Legal Defense Fund, and President of John Jay College of Criminal Justice weighing in, the book is comprehensive. It is also incredibly readable, which, since it deals with such thorny legal issues, is helpful.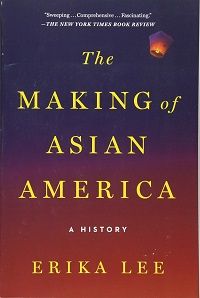 The Making of Asian America by Erika Lee
Erika Lee's history of Asian America and Asian Americans is in itself an act of justice. People often forget Asian Americans in discussions of race and social justice. But there's a reason the Immigration and Nationality Act of 1965 exists. Prior to that, there were quotas on immigration related to nationality. Since the 1500s, though, immigrants from Asia have had an effect on this land. From the first trans-pacific ships to the Japanese American soldiers in WWII, Lee takes us through the history, which is much longer than some may expect.
What books on justice would you add?