This content contains affiliate links. When you buy through these links, we may earn an affiliate commission.
This is a guest post from Jessica Tierney. Jess is a media assistant by day and a fitness instructor by night. She loves to read all the books, especially YA, in between her day/night jobs. Obsessed with all things British, she moved to London. While there she spent a lot of time traveling the world, reading books and ended up getting an MA in children's literature. She currently resides in Long Beach, California. You can follow her on Twitter, but she rarely posts and mostly just stalks Sarah Dessen + J.K. Rowling.
---
I was not a reader. Sure, I read what my teachers made me. Kind of. I mean, my dad read The Call of the Wild with me so we I could write about it for a report. That was it, really. Everyone talks about how they devoured books when they were a kid. It was all they could think, breathe, live and dream about. It did happen to me, that can't sleep–hide it under your desk–read until 3AM–love of books. And it was only because of Harry Potter.
Don't hate me.
I know, I know. Harry Potter blah, blah, blah. So typical. Or basic. Insert current trendy word here.
I would never have gotten into reading had I not read the fourth one.
Yes, the fourth one. I read the fourth one first. Stupid? Maybe. Genius? Possibly. I had already seen the first three movies, my neighbor was taking FOREVER to finish the fourth one. I told her I could beat her. And, I did.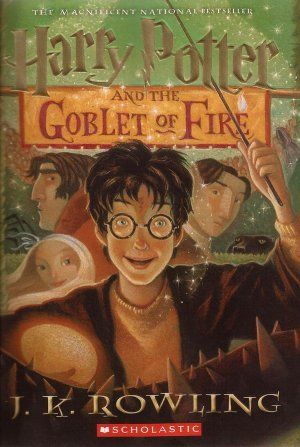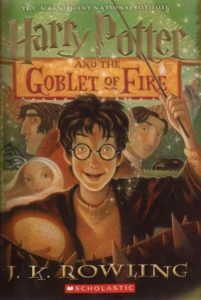 I had watched movies 1–3 so it's not like I was lost in the books. I mean, I was lost in the book. But not confused on what was happening. I could not get enough of that book. It's probably the reason it is my favorite Harry Potter book. Harry Potter and the Goblet of Fire. What a masterpiece.
Anyway, the point of this, is that all it takes is one book. One book, at the age of 13, or 5, or 25, or 55 can make you a reader.
It sure made me one. It's kind of my job now, too. To read books, for a living. I mean I'm not supposed to do it all the time. Butttttt…when it's quiet in the library and all the shelving is done and all the students are gone and I'm surrounded by 15,000 books…it seems to me that I kind of have to read a book. Or two. Or Harry Potter.
Wouldn't you?