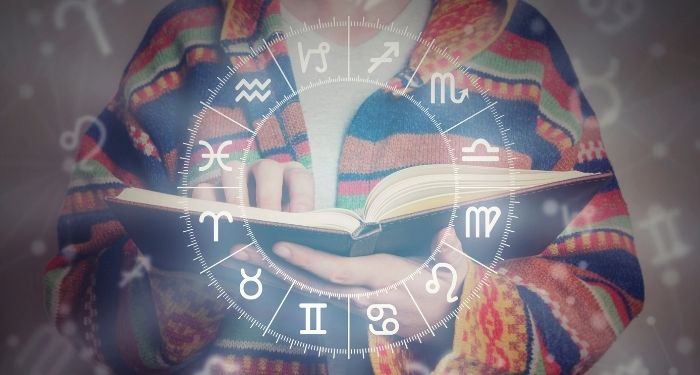 Lists
June 2023 Horoscopes and Book Recommendations
This content contains affiliate links. When you buy through these links, we may earn an affiliate commission.
Welcome to Book Riot's June 2023 Horoscopes and Book Recommendations! Summer reading season — and Pride! — is officially here. It's the perfect time to pick up an escapist, entertaining, and/or educational new book. But which one is your beach reading destiny? Ask the stars! Find your horoscope for the month below, perfectly paired with a new or upcoming book for your sign.
It's the sunniest month of the year, bringing you extra daylight to read by. Summer solstice falls on June 21. This marks the official start of summer, the day with the most daylight and shortest night of the year, and the beginning of Cancer season. Astrologically speaking, summer solstice is a fantastic time to let your true self shine, put your passions in the spotlight, and shed any extra baggage from the past year that's no longer helping you grow into the person you want to be.
And there's a lot more planetary motion coming up this month to help you have the best summer ever. Venus enters Leo on June 5, making all of us feel like the stars of our very own romantic comedies. And once Mercury enters Gemini on June 11, we'll all feel a little more charming and sociable. It's as if the universe is wishing each of us the hot girl/hot boy/hot enby summer of our dreams.
---
Thanks for joining us for your June 2023 horoscopes and book recommendations! Looking for more books you'll love based on your sign? Check out your March, April, and May horoscopes and book recommendations!
Looking for more new books? As always, you can find a full list of new releases in the magical New Release Index, carefully curated by your favorite Book Riot editors, organized by genre and release date.