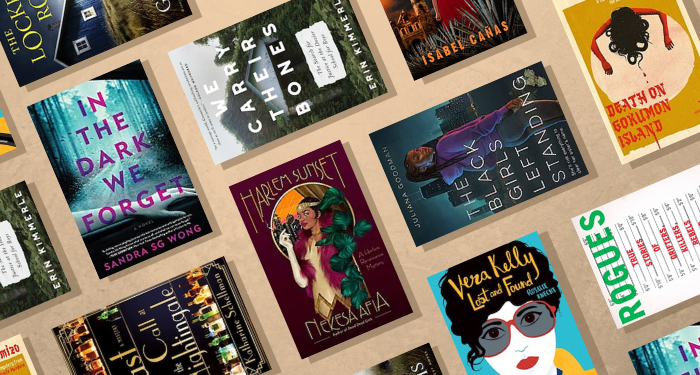 This content contains affiliate links. When you buy through these links, we may earn an affiliate commission.
Summer has finally arrived. Whether that makes you happy or not, the good news is it's a new month and publishing is putting out a ton of books all month long. Love summer? Sit outside with your new stack of books to read and solve mysteries. Hate summer? Stay inside with your new stack of books to read and solve mysteries. Either way, I've put together a selection of very different mystery, thriller, and true crime books for you depending on your reading mood and tastes.
There are two historical mysteries taking you to New York: one is set during the Harlem Renaissance, the other is set in the Jazz Age. We have got a psychological suspense that will keep you on your toes and a classic Japanese mystery that was inspired by an Agatha Christie favorite. There is a contemporary YA of a sister investigating her older sister's killing, a PI looking for her girlfriend, a new release in a favorite series, and two nonfiction books: one a true crime looking into the murders that Colson Whitehead's The Nickel Boys was based on.
So stack your bookmarks, grab your favorite reading beverage and snack, and let's go read some mystery, thrillers, and crime.
---
You should have a nice stack of crime books going into June, but if it's never enough there's plenty of mystery posts to peruse.