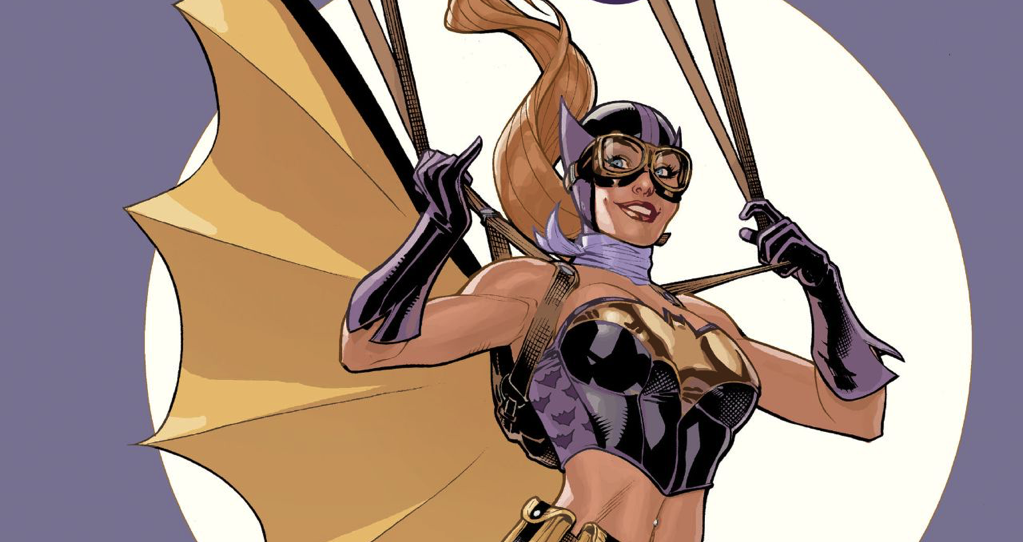 This content contains affiliate links. When you buy through these links, we may earn an affiliate commission.
One of the challenges of being a new reader to already established comic series, especially ones still ongoing, is if a book is worth the investment and collecting. After all, if you're planning to buy in "trade" (collected volumes of arcs that are usually around four to six single issues) instead of catching up by individual issues, you're going to be paying for several issues of the series up front.
And if you want to just read the first issue (if you can find it) to see what it's like, you might end up wanting to wait to read the collected volumes going forward, but you'll be stuck with this single issue! There's also the problem of never being sure if that first issue of a series is the best representation of the series as a whole — what if it gets way better a few issues in? If you want to dip your toe into a long-running comic series and get a sense of what it's about with only a little investment, what's the best way to do it?
This is where annuals come in.
Annuals are double-sized issues of ongoing comic series put out once a year (hence the name). They're less common that they were 20 or 30 years ago, but when companies decide to put them out for specific series the annuals are often out towards the end of summer. Comic story arcs tend to be around six issues long, and annuals fit in between one arc and the next. Many annuals bring in one or several new artists to do the special, giving the main series artist time to focus on the next regular issue. While they don't have to be one-shot stories, generally annuals are used as ways to tell stories that don't fit within a single issue or can't be included in a full arc.
"But wait," you might be thinking, "I don't even know where to start with annuals, let alone the main series!" Well, let me point you to two recent annuals from DC Comics that I absolutely adored.
The first is Gotham Academy, which has had three volumes and 18 issues leading up to the annual. The series focuses on best friends Olive and Maps, who solve mysteries at their prestigious boarding school with their ragtag detective club (and occasionally Batman shows up). In the annual, Olive gets a mysterious sickness, two of her friends argue about how to help her and it creates a divide among the group. The club breaks off into two groups to prove the other wrong. What they end up encountering includes monsters, supervillians, and some time distortion.
Becky Cloonan is back co-writing the book with Brenden Fletcher after taking a break in the last arc, and I could not be happier. Cloonan and Fletcher have these character voices down pat and it's a joy to see them get to put the bigger plot aside to have fun with a one-shot story like this. There are several line artists in the annual – Adam Archer, Msassyk, Michael Dialynas, and Chris Wildgoose (with Sandra Hope also on inks). While they all have fairly different art styles, they're close enough to each other that the book avoids feeling disconnected. Certainly the color work from Msassyk, Dialynas, and Serge LaPointe help bring it all together.
Because Olive wasn't around for the adventure, it allowed a little more room for the other characters to get more of a spotlight. This is maybe the most "Scooby Doo" they've gone in the series as far as snooping and chase scenes. Seeing how the team split off and the interaction between those characters makes for some fun moments. If you're a new reader, it gives you a chance to get to know them after they've already been a detective club for quite a while, but (save for a couple character details) you don't get spoiled on much from the main series.
The other recent annual that makes for a great starting point is DC Comics Bombshells'. DC Bombshells is a digital-first series (meaning it comes out digitally in chapters and is then collected in full print issues and volumes) set in an alternate WWII DC universe where Eleanor Roosevelt is president, the Nazis are developing an army of zombies, and the war is full of amazing women collected by Amanda Waller to be heroes. Many different genres get explored depending on the characters being focused on in that particular issue, and the annual is all classic supernatural horror.
Drawn by Elsa Charretier with colors by Hi-Fi, the Bombshells annual (which is out in print and digital now) gives Bennett the space to finally formally introduce this universe's Barbara Gordon. Like many of the other beloved female characters in this book, Barbara's backstory is quite different from her normal origin, but the spirit of her character is still there. Plus half the fun of the series is seeing how the book gives new takes to iconic superheroines.
But the real hero of the annual is Frankie Charles. If you happened to check out the most recent Batgirl run (the one where Batgirl gets those yellow Doc Martens), then you know Frankie as Babs' roommate turned heroine on her own. In the Bombshells universe, she's top of her class at West Point, has experience studying the occult and supernatural, and is recruited by Waller to bring Barbara Gordon to her.
Due to the circumstances of Barbara's life after going off the grid, the rest of the annual is a good old fashioned horror movie homage (a perfect read for Halloween, if you ask me), while also showing a black woman with a disability as a WWII action hero ala Indiana Jones. Again, that's one of the things the main Bombshells book does well — bringing in specific genre homages depending on the characters being focused on for that issue.
Charretier has a knack for capturing moments on panel that nail the humor, suspense, or emotional beat perfectly), Hi-Fi's colors are some of the best in the business, and Bennett's writing on the issue is stellar as always.
As a fan of Frankie Charles as a heroine, it made me so happy to see her get to be an awesome adventurer. But besides just being a great issue, the annual gives new readers a taste of the Bombshells universe without showing them everything from the other issues.
While I highly recommend both of these annuals, they're just two examples. Next time you're interested in a long-running comic, why not check and see if it's done annuals. You might just end up finding the perfect jumping on point for the book.
Save