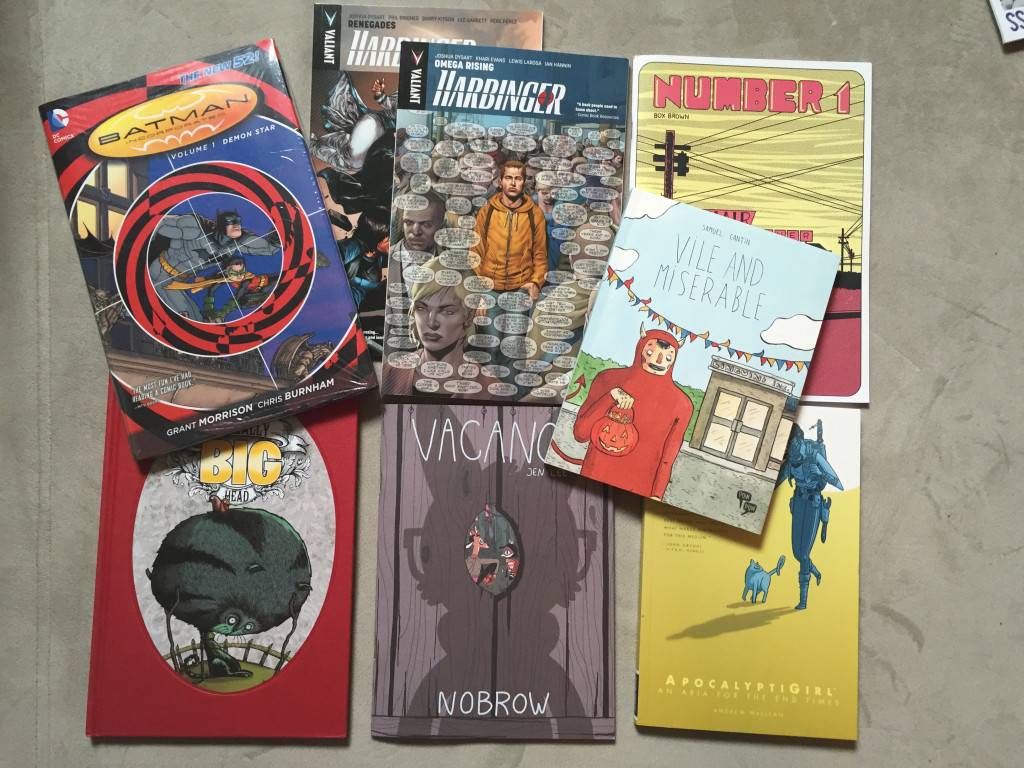 It's mid-July (ALREADY, can you believe it??) and you know what that means: another mailbag giveaway! This month, we're giving away 8 great comics (6 trades/novels and 2 floppies) to one lucky reader.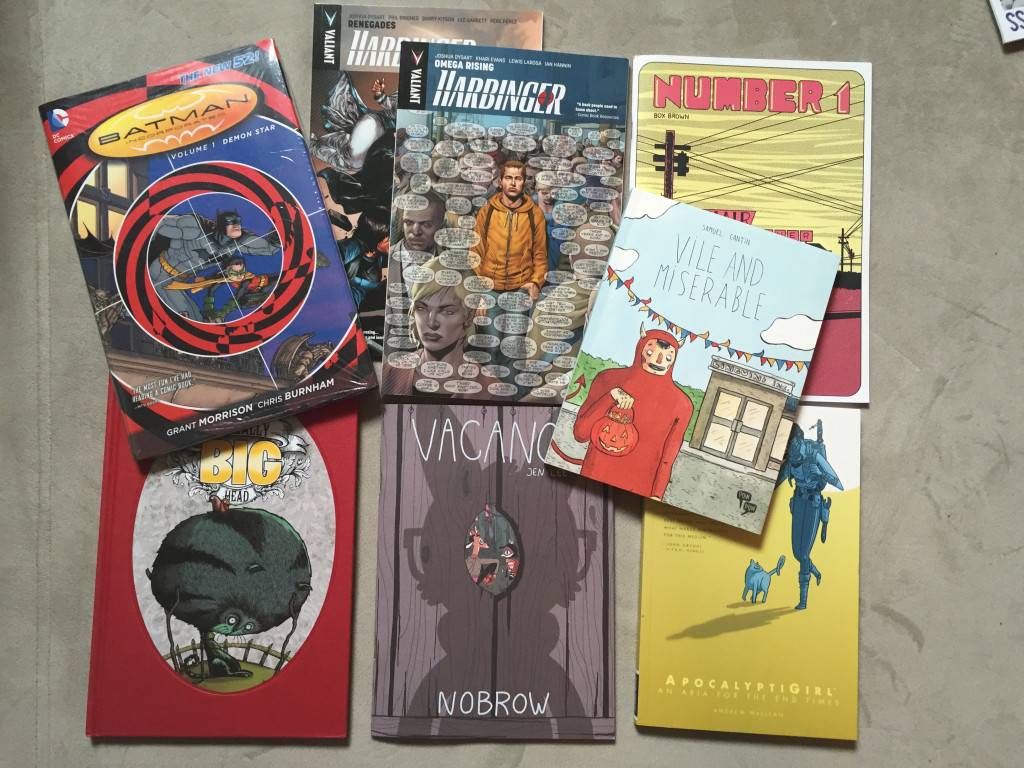 If you'd like to see me talking about some of these comics, I'm more than happy to oblige:
This giveaway is open worldwide. If your address is on planet Earth, we will make every effort to get these to you if you win. International Space Station denizens, we will have to make alternative arrangements.
Fill out the form below to enter; multiple entries will not be counted, so please just one entry per person. This giveaway is open until Monday, July 20, 11:59 PM ET. I'll contact the winner and you'll have 48 hours to send me your mailing address; after that, I'll move onto a new winner.
Good luck!