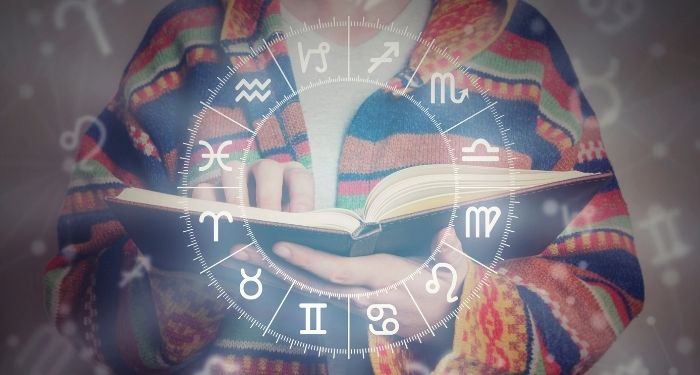 Lists
July 2023 Horoscopes and Book Recommendations
This content contains affiliate links. When you buy through these links, we may earn an affiliate commission.
Welcome to Book Riot's July 2023 Horoscopes and Book Recommendations! Can you believe the year is already halfway over? Now is an excellent time to take stock of how 2023 is treating you so far and what you'd like to prioritize for the six months ahead. It's also a great time to pick up an excellent new book. But which one will best entertain and enlighten you? Let the planets be your guide! Check out your horoscope for the month ahead, paired with a new July book you're destined to love.
Speaking of love, romance and passion will be unusual for all of us in the coming months. Venus enters retrograde on July 22 and will stay that way through September 3. Retrogrades generally signify a time of introspection, of reflecting on how your past is impacting your present and what you might want from your future. In Venus, the planet of love, attraction, and connection, this retrograde will bring past relationships back to haunt you, or at least to teach you some lessons. This Venus retrograde is occurring in Leo, a sign associated with self-confidence, creativity, and leadership, which makes it a great time to focus on loving yourself and letting that guide your romantic decisions.
---
Thanks for joining us for your July 2023 horoscopes and book recommendations! Looking for more books you'll love based on your sign? Check out your April, May, and June horoscopes and book recommendations!