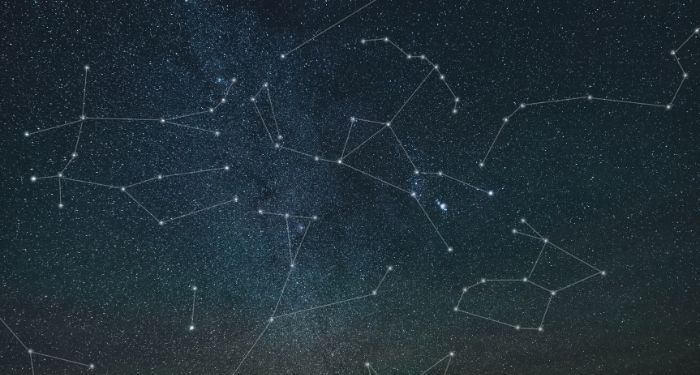 Lists
July 2022 Horoscopes and Book Recommendations
Welcome to Book Riot's July 2022 Horoscopes and Book Recommendations! Some amazing books for your summer reading pleasure are hitting shelves this month, including romances, mysteries, horror, fantasy, and more. But which one is sure to heat up your July TBR? Let the stars be your reading guide! Check out your horoscope below for the month ahead, along with a book recommendation you're sure to love.
If you've got a big summer vacation planned, perhaps you're looking for more than one new book to explore. That's where your moon sign might come in handy. You probably already know your sun sign. It's what most people mean when they ask, "Hey baby, what's your sign?" Determined by your birth date, it's the sign that has the biggest impact on most aspects of your life. Your moon sign, however, is determined by the exact location of the planets at the moment of your birth. It's helpful for better understanding your most private and internal self, including your relationship to the people closest to you. As reading is a personal and intimate experience, you may find that the book pairing for your moon sign is also a great fit for your tastes. You can use this free online moon sign calculator if you don't already know yours.
---
Thanks for joining us for your July 2022 horoscopes and book recommendations! Looking for more books you'll love based on your sign? Check out your April, May, and June horoscopes and book recommendations!