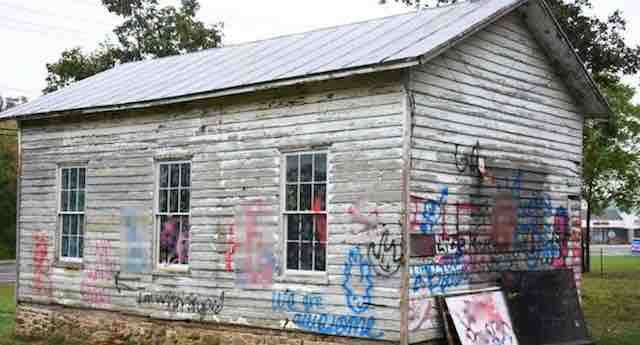 Critical Linking
Judge Sentenced Teen Vandals to Reading Books About Racism — and It Apparently Worked: Critical Linking, May 17, 2019
Critical Linking, a round-up of the most interesting bookish news and links from around the web, is sponsored by our $100 Amazon gift card giveaway! Enter here and win $100 to spend on YA lit.
---
"The teens were then asked to read one of the books each month for a year. For every book they read, they were asked to write a 3,500-word essay on the consequences of racism, bigotry, and prejudice. Additionally, the teens were made to visit the Holocaust Museum and a history museum exhibit on the Japanese-American internment camps following Pearl Harbor.
Two years after the incident, Rueda's sentencing did exactly what she hoped it would. The kids are sticking to their education; they have not reoffended; and based on their essays as well as statements from the teens' parents and lawyers, they were all "embarrassed" and regretful of their crime."
I strongly believe in rehabilitation and education, and this story is one reason why.
---
"By the time they start first grade, children who are poor readers are more likely to continue to struggle with reading. That early literacy gap is especially pronounced in the US among low-income kids who have access to fewer books and whose parents tend to talk to them less. They're also the kinds of kids who are likely to spend a lot of time at laundromats, given that the median household income of a typical laundromat customer is $23,000 per year.
In the last year, a coalition that included Too Small To Fail, the Clinton Foundation's early childhood initiative, Libraries Without Borders, and the Coin Laundry Association's (CLA) charitable arm, the LaundryCares Foundation, set up "Family Read & Play Spaces" in three New York City and 10 Chicago laundromats. Decorated with a couch, alphabet rug, and posters, the spaces hold a bookshelf full of children's books, toys like animal puppets, and drawing materials. The pilot spaces are funded by the coalition, which hopes to convince future participating laundromat owners to pay for the materials and their upkeep, at a cost of about $1,500 to $2,500 a year."
---
"At Merriam-Webster we know that words have the power to shape worlds both real and imagined. And we know that writing is hard work. To distill a story, its characters, and all the associated emotions into a single word is no small feat.
That's why we've partnered with eleven of our favorite authors who have shared the story and significance behind their one-word-title books."