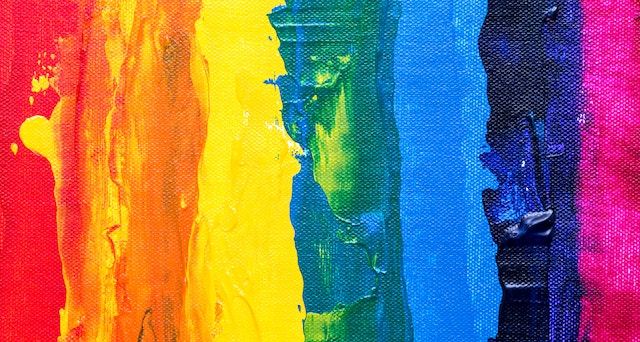 LGBTQ
10 Joyful Queer Books to Celebrate Pride Month
This content contains affiliate links. When you buy through these links, we may earn an affiliate commission.
Happy Pride Month! You know I love a good LGBTQ+ book any day of the year, but in June I get all hyped up on joyous queer vibes, and it makes me want to read all of the happy books. Traditionally, finding joyful queer books has not always been the easiest thing to do. Even in 2019, books that explore the hardships and tragedies queer people face still proliferate (with good reason, I know). But there are also plenty of happy, sappy, joyfully queer books about LGBTQ+ folks out there, and I want to share some of my favorite titles!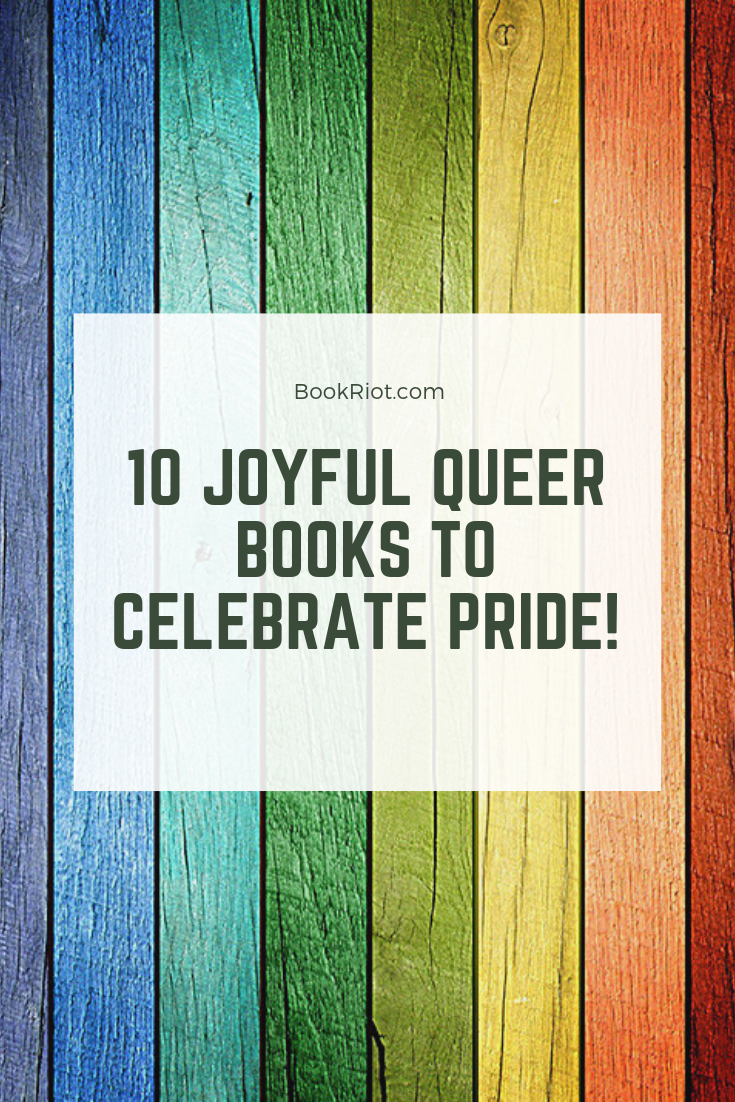 This is a very unscientific list—I tried to pick books where identifying as LGBTQ+ was not a major conflict in the story, although it's impossible to write a book without any conflict and identity is messy and intersectional. I also wanted to draw attention to titles that really celebrate the idea of being queer. As always, finding titles written by and starring people of color and transgender individuals is a challenge, and one that publishing needs to continually work to face. Most of these titles are YA, because what can I say? YA has some really great, really happy queer books!
You Know Me Well by David Levithan and Nina LaCour
Written by two of the biggest names in YA, this novel follows two teens, Mark and Kate, who meet for the first time during San Francisco Pride. Mark is recovering from heartbreak while Kate is on the cusp of new love. During the course of one fateful week, the two forge a fast friendship and discover the courage to embrace love and life. This book stands out to me because I think that it's the first I remember reading where every character except the parents of the protagonists identify as LGBTQ!
If you need the lightest, funniest, happiest romcom this month, then Amy Spalding has written the perfect book for you. Abby is psyched to land the internship of her dreams at a designer boutique in LA—but not so psyched when she learns she has to share the internship with Jordi Perez, a photographer whose sense of style is lacking. But the more time they spend together, Abby's feelings about Jordi begin to shift, until she's got a mad crush on her. Being with Jordi means taking a leap of faith and trusting in a way that Abby has never done before. I listened to this one on audio, and found myself grinning while doing the dishes and taking out the trash.
Prince Sebastian is in Paris to find a bride—or at least, his parents are. He'd much rather spend time on his secret pastime—designing and wearing elaborate gowns out on the town as his alias, Lady Crystalia. And he manages it with the help of his dressmaker, Frances. The only problem is that Frances is trapped keeping Sebastian's secret, and she's got dreams of her own. This is a beautiful, joyful book about taking risks to be who you truly are, coming out, and finding acceptance.
It's a common misconception that there weren't any queer people throughout history, and Sarah Prager cheerfully banishes it in this delightful biography that profiles 23 people throughout history that were very likely queer. Prager also explores how definitions and labels have evolved, and is careful not to assume or hold these historical figures to today's standards. The result is an inspiring and affirming book that assures readers they are part of a long history of queer people who have done amazing things and lived full lives.
Lumberjanes by Noelle Stevenson, Grace Ellis, Brooke Allen, and Shannon Watters
If you haven't heard about how queer friendly and feel-good the Lumberjanes comics are, you may be living under a rock. Perfect for all ages, this comic series follows a group of BFFs at a summer camp that is much more than it appears. Two of the girls have a cute flirtation going on that blossoms into romance throughout the series. I love that Lumberjanes is focused on friendship and acceptance!
What's better than a group of teens pulling off daring heists while in drag? Socialite Margo Manning and her friends do just that, using the proceeds of their jobs to fund better causes. But when Margo's past catches up with her, she and her friends are put in peril and will have to use all of their skills to survive. What I love about this book is that it is unapologetically gay and fabulous, while also being a kickass adventure and heist novel!
When people think of rural United States, "conservative" and "homophobic" may come to mind. But within these states and small communities there are vibrant LGBTQ+ communities who have figured out ways to not just survive, but thrive. Samantha Allen took a road trip across the U.S. in 2017, hitting up a number of states and communities where legal protections and LGBTQ+ rights are at risk. In doing so, she sheds a light on the struggles and triumphs of rural LGBTQ+ people, and smashes misconceptions about how they live. Part memoir, part journalism, and all heart, this is an important book about queer communities today.
Nima is just navigating through life when she stumbles upon a drag community across town. Thrust into the exciting, glittering life of drag kings and queens, and people who aren't afraid to be themselves, Nima learns how to let go and accept herself as she grows more confident in who she is, not just who she is attracted to. This book celebrates curiosity and finding the courage to explore new things and figure out who you really are.
Moonstruck by Grace Ellis and Shae Beagle
For a queer tale with a supernatural twist, pick up this great comic about a lesbian werewolf barista and her crush, who head out on a first date to a magic show, only to have a magician cast a spell on their best friend. In order to save him, the couple must figure out a way to break the spell. This is a cute all-ages comic, and perfect if you love Lumberjanes!
The only thing worse than not having superpowers is not having superpowers and being the daughter of some of the city's most famous superheroes. That's Jessica Tran's fate, until she decides to shake things up a bit by taking a summer internship with a supervillain. It's great (she gets to hang out with her crush, Abby!) until Jessica uncovers a plot that puts everyone—heroes and villains alike—in grave danger.
What's your favorite joyful queer book?