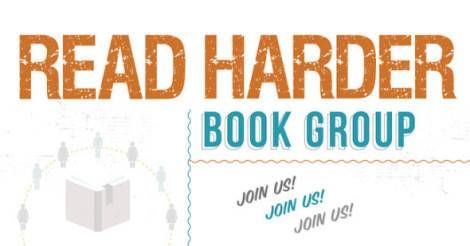 Events
Join Us For Read Harder Book Groups in September!
This month's groups are sponsored by Crooked Kingdom by Leigh Bardugo and Penguin Random House Audio.
---
It is September, how did that even happen?! Tis the Season of Back to School, Back to Work (if you get summers off, you lucky ducks), and of course New Releases Galore. Plus, there are only three months left if you're working your way through the 2016 Read Harder Challenge! If you're having trouble figuring out how to prioritize your TBR pile, where to start with what's new, and/or just want to talk about books with a bunch of other book-loving fools, you should join us at the Read Harder Book Group meet-ups.
We're in 11 cities now; list below! And if we're not meeting in your area, please do join us on Goodreads.
Vancouver, BC — 9/15
Chicago, IL — 9/15
New York City, NY — 9/17
Los Angeles, CA — 9/17
Glasgow, GB — 9/17
Boston, MA — 9/17
Toronto, ON — 9/17
Portland, OR — 9/18
Philadelphia, PA — 9/18
Houston, TX — 9/18
Washington, DC — 9/18