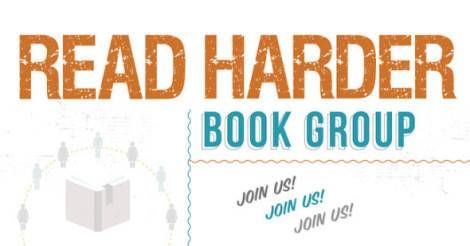 Events
Join Us For Read Harder Book Groups in November!
This month's Read Harder Book Groups are sponsored by Feiwel and Friends, publisher of Heartless by Marissa Meyer.
---
What time is it? It's books time! Well, it's always books time here at Book Riot, but it's extra double-plus books time if you're in one of our Read Harder Book Group cities. Come talk with us about what you're reading right now, what you might read next, what you've read this past year — all fair game.
Our Portland group is no longer in session, but there are still 10 other cities to check out! (No meeting in your area? Please do join us on Goodreads.)
Vancouver, BC – 11/17
Chicago, IL – 11/17
New York City, NY – 11/19
Los Angeles, CA – 11/19
Glasgow, GB – 11/19
Boston, MA – 11/19
Philadelphia, PA – 11/20
Houston, TX – 11/20
Washington, DC – 11/20
Toronto, ON – 11/26