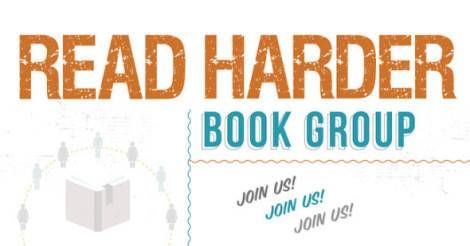 Events
Join Us for Read Harder Book Groups in May
This month's Read Harder Book Groups are sponsored by My Best Friend's Exorcism by Grady Hendrix.
---
Have you read a book lately? Or even a cereal box? Then you should join us for our Read Harder Book Groups in May!
Reading is reading, and the Read Harder Book Groups are any-book book clubs, which means that any book you've read counts! Whether you're working your way through the Read Harder challenge or just want to come chat with fellow bookish types and are near one of our 11 cities (listed below) with meet-ups, you're welcome to join us.
Philadelphia, PA
Houston, TX
Washington, DC
Chicago, IL
Vancouver, BC
NYC, NY (new location this month!)
Los Angeles, CA
Boston, MA
Portland, OR (new location this month!)
Toronto, ON
Glasgow, GB
You can follow all dates and cities right here. Not local and looking for recs? Never fear, there's also a Goodreads group for the Read Harder Challenge!