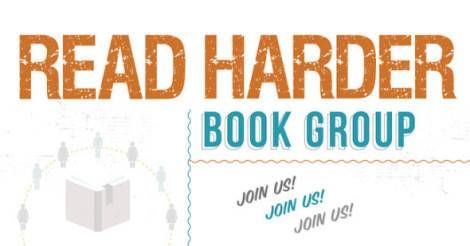 Events
Join Us For Read Harder Book Groups In July!
This month's Read Harder Book Groups are sponsored by Bookwitty.
---
We're officially more than half-way through the year! How's your Read Harder challenge going? If you're plowing right through, come celebrate with us in person — and if you're stuck and need some recommendations, we're here for that too.
In fact, whether or not you're doing the Read Harder challenge, you are 100% invited to the Read Harder Book Groups, meeting in a city (hopefully) near you. Check out the list below for details. (And if there's not one nearby, come hang out with us in the Read Harder Goodreads group.)
NYC, NY, 7/16
Los Angeles, CA, 7/16
Glasgow, GB, 7/16
Boston, MA, 7/16
Toronto, ON, 7/16
Portland, OR, 7/17
Philadelphia, PA, 7/17
Washington, DC, 7/17
Houston, TX, 7/17
Vancouver, BC, 7/21
Chicago, IL, 7/21