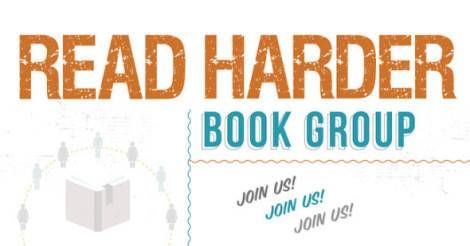 Events
Join Us For Read Harder Book Groups in December!
While some of our Read Harder Book Groups are taking December off for the holidays, there are still four of them meeting. Join us if you're nearby; and for everyone else, we'll hope to see you in January!
Don't want to wait till then and need some recs for your last Read Harder Challenge tasks? Join our Goodreads group right here.
Chicago, IL – 12/15

NYC, NY
– 12/17
Philadelphia, PA
– 12/18
Washington, DC
– 12/18