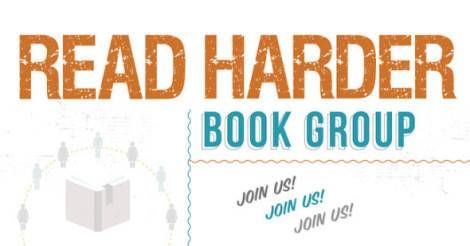 Events
Join Us For Read Harder Book Groups in April
This month's Read Harder Book Groups are sponsored by The Walls Around Us by Nova Ren Suma and Before the Fall by Noah Hawley.
---
What time is it? It's book group time! April meetings of the Read Harder book groups are just around the corner.
Who is invited? You! And by "you" we mean, anyone who has read a book and lives in one of our book group areas. While our New York, Los Angeles, and Washington D.C. groups are taking the month off to focus on the April 23 BYOB Book Drive, we've still got eight cities where you can drop by and chat about your favorite read(s). Check out our cities and more info below:
Glasgow, GB
Boston, MA
Toronto, ON (new!)
Portland, OR
Philadelphia, PA
Houston, TX
Vancouver, BC
Chicago, IL
You can follow all dates and cities right here. Not local and looking for recs? Never fear, there's also a Goodreads group for the Read Harder Challenge!