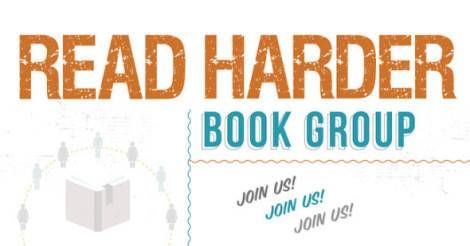 Events
Join Us for Read Harder Book Groups in February
We are up to ten cities, folks! That's right, ten different places you can hang out in person with your fellow Rioters, grow your TBR list by leaps and bounds, and talk about whatever it is you're reading and loving right now.
The Read Harder book groups meet once a month, and are an "any book" book club — so any book you're reading counts! Get more details about each city and RSVP below.
Chicago, IL, 2/18

Vancouver, BC
, 2/18
Los Angeles, CA
, 2/20
New York City, NY
, 2/20
Boston, MA
, 2/20
Glasgow, UK
, 2/20
Philadelphia, PA
, 2/21
Portland, OR
, 2/21
Houston, TX
, 2/21
Washington, DC
, 2/21
Want to stay tuned? Follow along with general news at the Read Harder page; work your way through the 2016 Read Harder Challenge in person; chat with fellow readers online with our Read Harder Goodreads group.