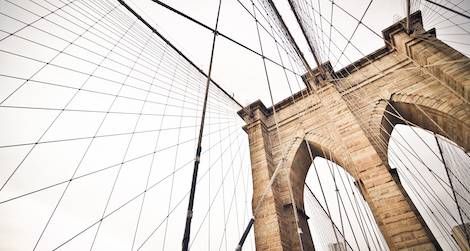 News
Join The Brooklyn Bookstore Crawl This Weekend!
For any Brooklyn-based Rioters looking for a bookish weekend, consider joining the 2nd Annual Brooklyn Bookstore Crawl!
The crawl is a fun and creative (alcohol-free) day designed to increase traffic and awareness of Brooklyn's independent bookstores. To participate, on National Independent Bookstore Day (Saturday, April 29), readers need to visit at least five of the 30 bookstores on the official map. Once there, post a photo of yourself completing a scavenger hunt task to social media using the hashtag #bkbookstorecrawl. If applicable, include the bookstore's social media accounts in your post as well.

On the day of the crawl, a form will open on the website. Anyone who fills out the form and links to their five social media posts will be randomly selected for a $25 gift card to use at a bookstore of their choice!
This year's crawl comes at an important time for literary Brooklynites in particular. After the shuttering of neighborhood staple BookCourt at the end of last year, supporting local bookstores feels more important than ever. There are only 65 independent bookstores across all five boroughs in New York City, and the majority of them are in Brooklyn. These stores need our support and our patronage to remain open.
However, you don't have to spend any money to participate in this weekend's crawl. The event is intended to be a free excuse to explore bookstores in your community that you may never have heard of before. You also do not have to fill out the form or enter any of the drawings or live in Brooklyn to participate. Although participants do have to be physically present in the borough this Saturday to take part.
Please note that due to the need to collect identifying information, participants must be 18 or older. However, parents are welcome to register on behalf of their under-18 children.
The hope is that as many New Yorkers as possible will come out and support their bookstores, but if you can't, consider visiting one near you in the future. If you have a hard time understanding why you should care about or support indie bookstores in your community, I for one feel your pain.