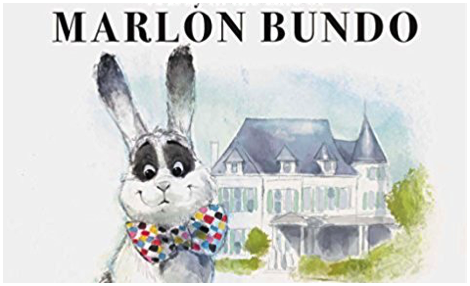 Children's
John Oliver Trolls Mike Pence with Children's Book that Hits Best-Seller List
This content contains affiliate links. When you buy through these links, we may earn an affiliate commission.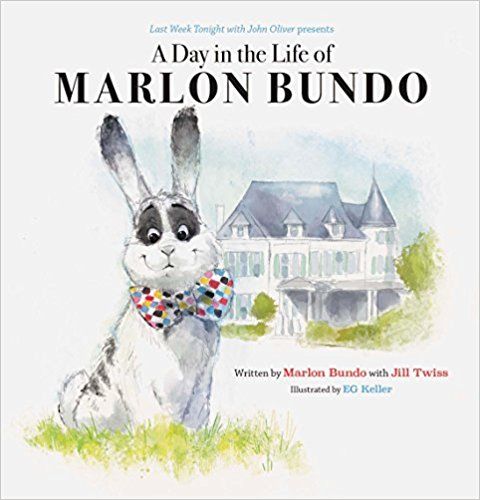 John Oliver's book A Day in the Life of Marlon Bundo has not only topped the best-seller list on Amazon—it sold out two days after its March 18 release. Marlon Bundo spoofs (okay, downright trolls) Vice President Mike Pence, whose family just released an eerily similar children's book called Marlon Bundo's Day in the Life of the Vice President.
The Pence-family original follows the experience of Marlon Bundo, the Pences' pet rabbit BOTUS (Bunny of the United States), which I reluctantly have to admit is cute. Oliver's satirical book tells a very different story.
Oliver's book follows the same Marlon Bundo in his same-sex romance with another rabbit named Wesley, something we all know Pence would be very much against. The two rabbits are confronted by a mean stink bug, who also, surprise surprise, is very much against same-sex marriage.
The Amazon description for Oliver's Marlon Bundo describes the book as having a "message of tolerance and advocacy" in exploring "issues of same sex marriage and democracy." Its sales also raise money for charities, with 100 percent of the proceeds going to The Trevor Project and AIDS United.
As of this writing, John Oliver's Marlon Bundo remains in Amazon's top slot. The book has sold out, but Oliver's told Ellen Degeneres on her show today that another printing is already in the works.
Oliver's Marlon Bundo even managed to boot James Comey's book from the top spot. As of this writing, A Higher Loyalty is riding at #2, while Pence's original hovers in fourth place.
Regnery Publishing, Pence's conservative publisher, has accused Oliver of politicizing the world of children's books.
"It's unfortunate that anyone would feel the need to ridicule an educational children's book and turn it into something controversial and partisan," a spokesman for Regnery said in a statement. "Our and Mrs. and Charlotte Pence's goal is—and will continue to be—to educate young readers about the important role of the vice president, as well as to highlight the charities to which portions of the book proceeds will be donated."
But really? Didn't they already interject politics into children's publishing by creating a book about politics in the first place? Their book tour even has stops with the very anti-LGBTQ Focus on the Family.
On the flip side, we can't totally hate on the Pences, because they are donating the sales to organizations for art therapy and to end sex trafficking.
So basically, only good can come of this funny, trolling rivalry between the books.
But Oliver is pretty sure Pence isn't enjoying the competition.
On his show, Oliver said The Trevor Project and AIDS United "are two great reasons to buy this book. Another is that selling more books than Pence will probably really piss him off."