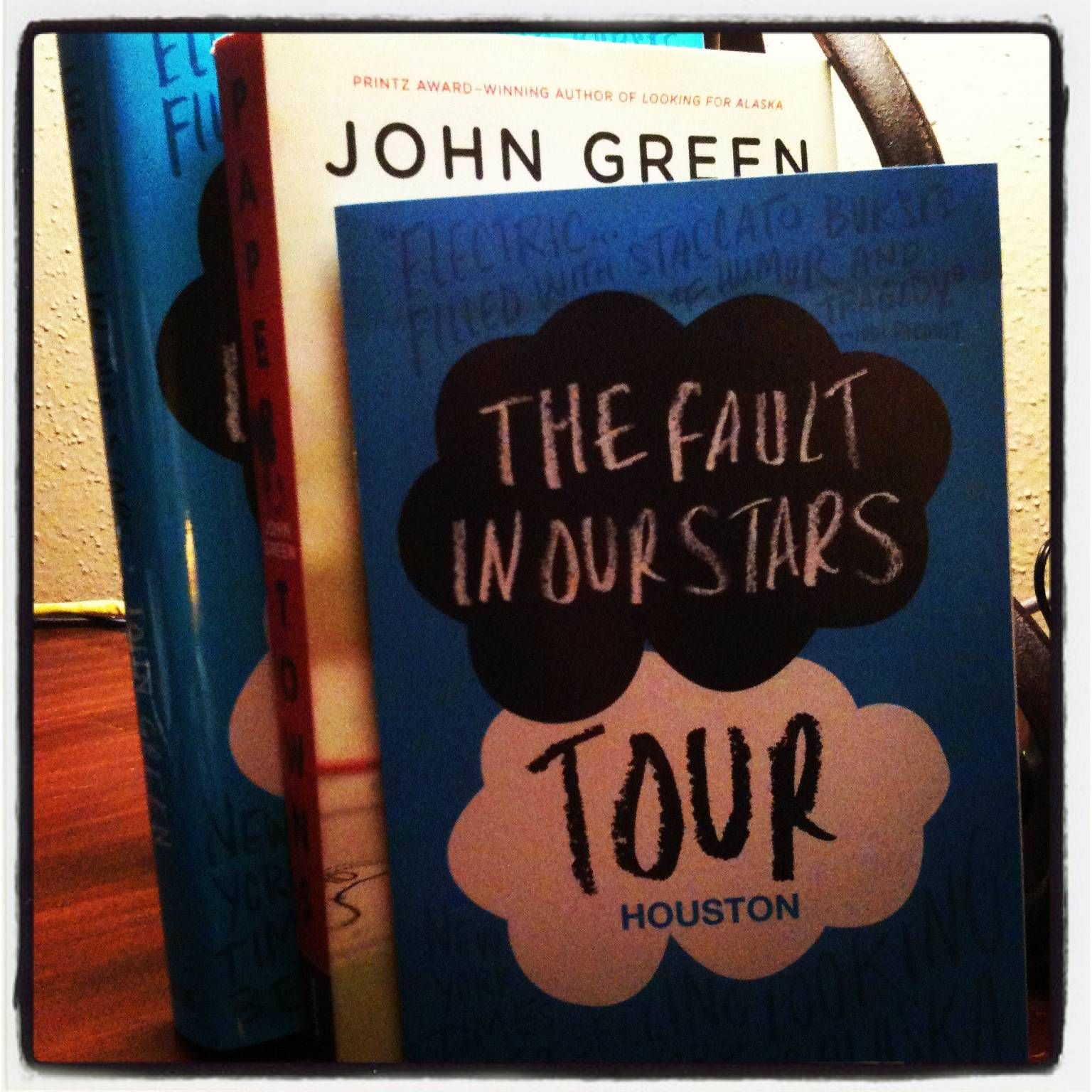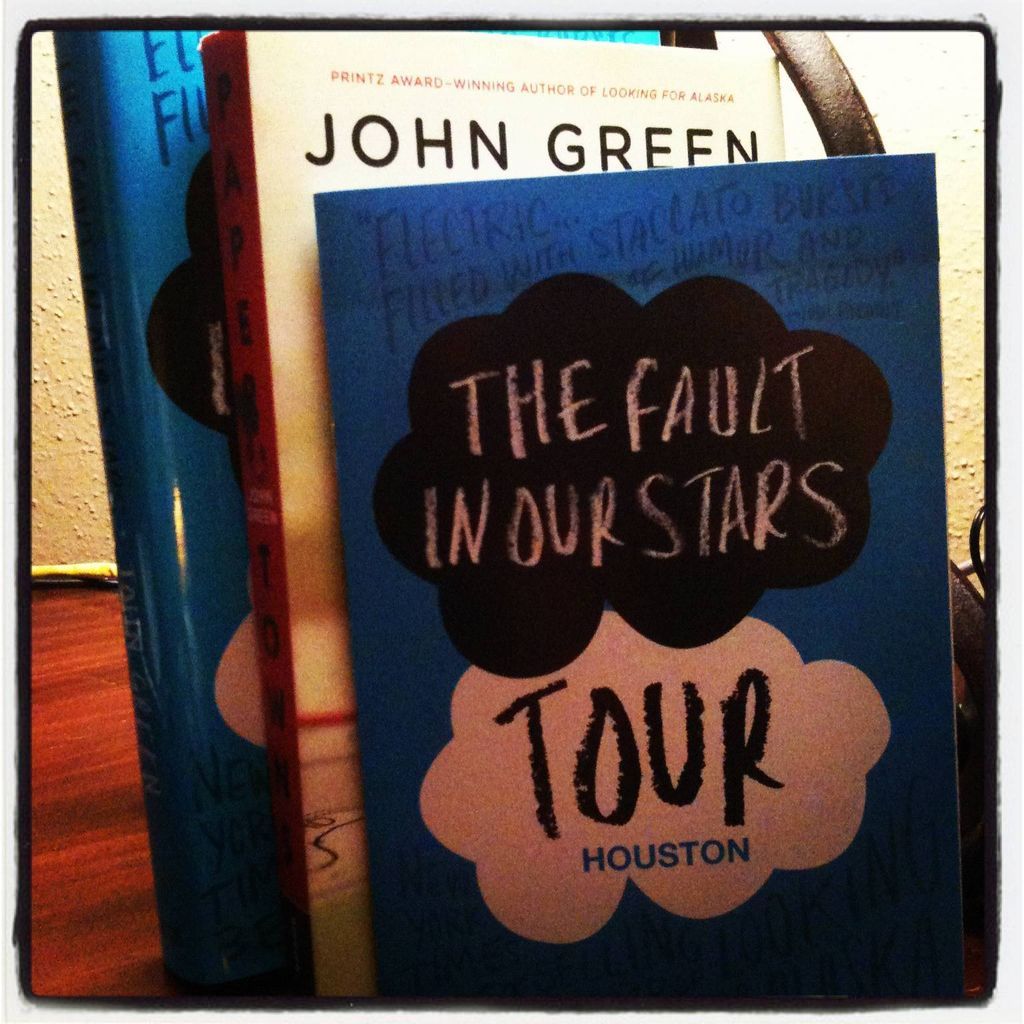 Opinion
John Green's Traveling Book Show
In November, the Wall Street Journal published "Rethinking the Familiar Book Tour," a piece that argued bookstore readings were (or should be) a thing of the past. For many, this was not a new argument. For others, especially in less urban areas, this concept was a bold one. It has made me wonder about how bookstores, authors, and readers can work together to build better, more engaging book events.
---
I had lived most of my life in a small town in Tennessee before moving to Houston a few years ago, and the only author events I ever had access to were lectures organized by the local university. They were large scale, and they attracted a huge audience. I did not attend my first bookstore event until I moved here, and it was about as traditional as it could get. The author read from the book, talked about their writing process, offered advice for aspiring writers, and then signed books. Since then, I have seen authors do a bit of everything, from asking if anyone in the (very small) audience could give them a ride to the airport to leading the (quite large) audience in a sing-along of "500 Miles" by The Proclaimers.
Within the space of a few days, I will have attended two of the major author events for Houston this year, featuring authors John Green and Margaret Atwood. On Friday night, I witnessed hundreds of excited teenagers patiently waiting for a chance to meet John, author of the newly released novel The Fault in Our Stars, and his brother Hank, the other half of their wildly popular VlogBrothers YouTube channel.
To make what was going to be a very long wait in line after the event worth the wait, the two brothers put on quite a show. Their goal was to entertain. Nothing more, nothing less. In fact, John often felt the need to apologize when things got too serious or sad. Because of their huge online presence and the Nerdfighter community that has grown up around it, they do things differently. They allow flash photography and video of the entire show. They encourage it, and they want to see it posted, tagged, and tweeted. They even live-streamed the Austin tour stop on Saturday night.
They alternated between the traditional author event elements – reading, discussion, and questions from the audience – and music, including one song written specifically for John's new book called "Video Game Books" (the video is from an earlier tour stop). There were a few other non-traditional touches, like the fact that John was introduced by a sock-puppet named, appropriately, Hank's Sock. There was also a question session with both brothers that ended in John's getting shocked because he was the one talking when time was up. The "500 Miles" sing-along was their encore.
This format may not appeal to all readers, but the nerdfighters in the audience were loving every minute of it. The parents in the audience appreciated it, too. Several of them sat in their seats reading the first few pages while their kids waited for their color group to be called to line up.
Valerie Koehler, owner of Blue Willow Bookshop, the sponsor of the event, does not expect every author to deliver this kind of performance. Everything depends on the author and who their target audience is. Atwood, who is visiting town as part of the Inprint Margaret Root Brown Reading Series, can be expected to follow a very traditional format – talk, interview, signing. This, however, is not the case with teenagers.
"We had John about four years ago. We took him to Alief High School. There were about 150 kids that came, during school, and heard him talk. It was very, very traditional. He was just starting the whole thing with his brother, with the videos. But now he's the master of social media, so they are going to expect it [a show like this] out of him."
She is right. They do expect it. Hannah, a 15-year-old girl who attended the event with her mother, told me she has read all of Green's books and watches all of the videos on line. She was in on all the inside jokes, so she thought the show was pretty hilarious. This was only her second book event, the first of which she described as: "Here's your book. It's signed to you. You're welcome." While she clearly preferred John and Hank's version, she does not think their approach would work for everyone.
I found Hannah's choice of words during this conversation most interesting. She did not use "event" or "signing" or "reading" as most people would tend to do. She called these events "book shows." This event certainly had that feel. It was a show, and it was very easy to get caught up in the excitement of the crowd.
I am not sure that Atwood's event (one I have been excited about for months) will have that "show" feel to it, but I can tell you that she is playing to a sell-out crowd. I will be back later this week to tell you how it went.
____________________________
Cassandra Neace teaches college students how to write essays and blogs about books and book-related goodness at Indie Reader Houston. Follow her on Twitter: @CassandraNeace