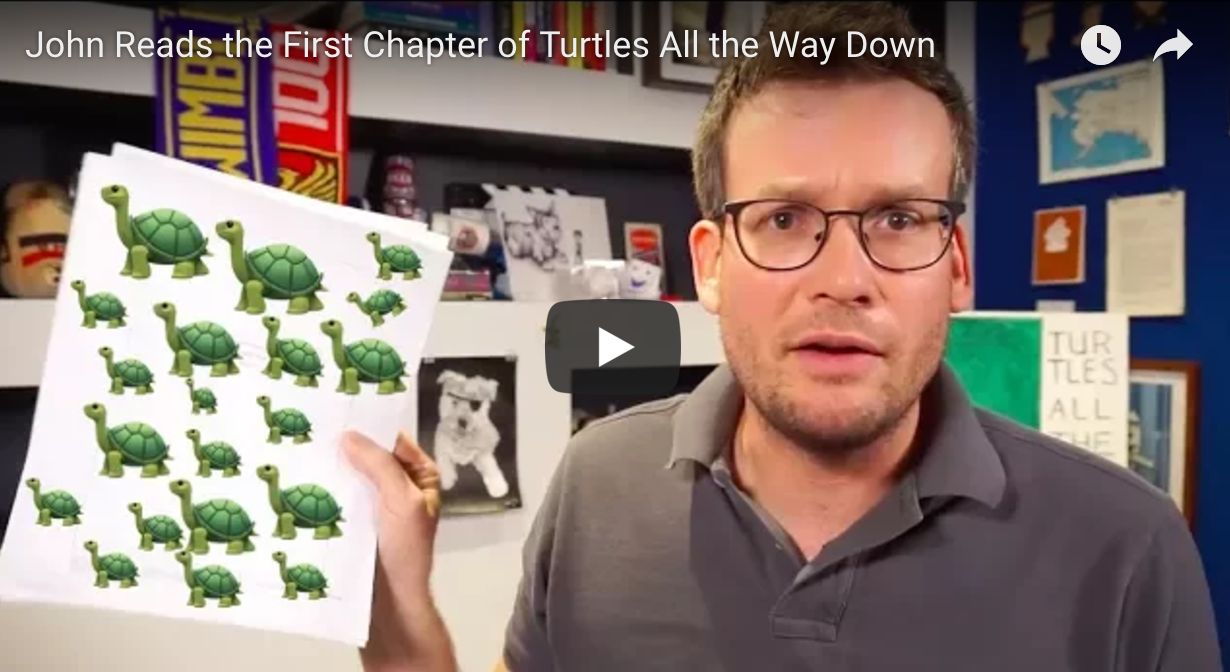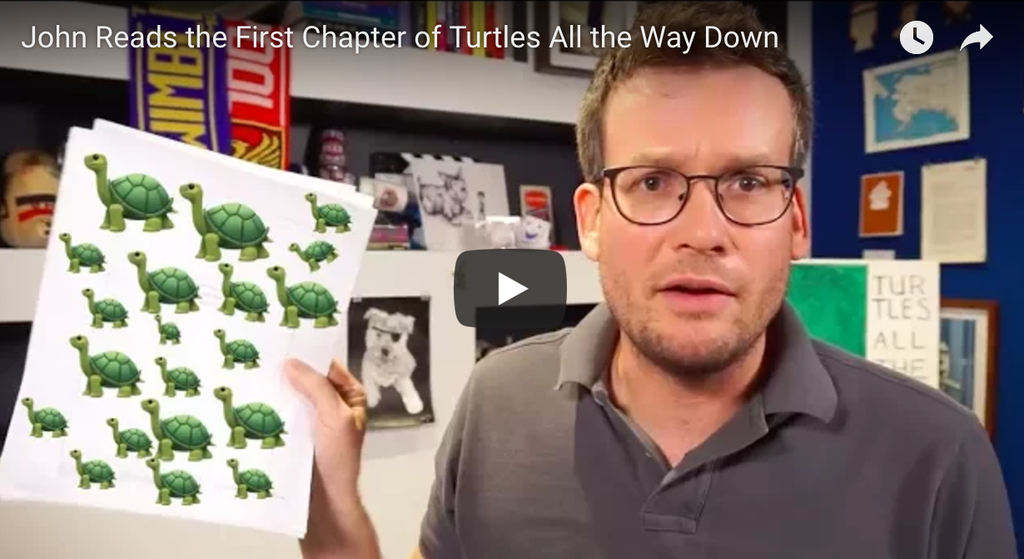 News
John Green Reads Chapter One of TURTLES ALL THE WAY DOWN
This content contains affiliate links. When you buy through these links, we may earn an affiliate commission.
I have a history with John Green, and that history is that I read his bestseller The Fault In Our Stars and not long after decided to stop reading books by white men. It was a coincidence, probably.
Anyway, he hasn't written a novel since (or at least, hasn't had one published), focusing instead on his YouTube projects with brother Hank; Turtles All The Way Down, coming out October 10, is his first novel since The Fault In Our Stars. And now you can not just read the first chapter, but have it read to you by the man himself. If you're into that sort of thing.
I have to say, I like Aza's voice. Green is good at voices. I am, however, mildly disappointed that this is not a picture book, which the video still briefly led me to hope it might be.