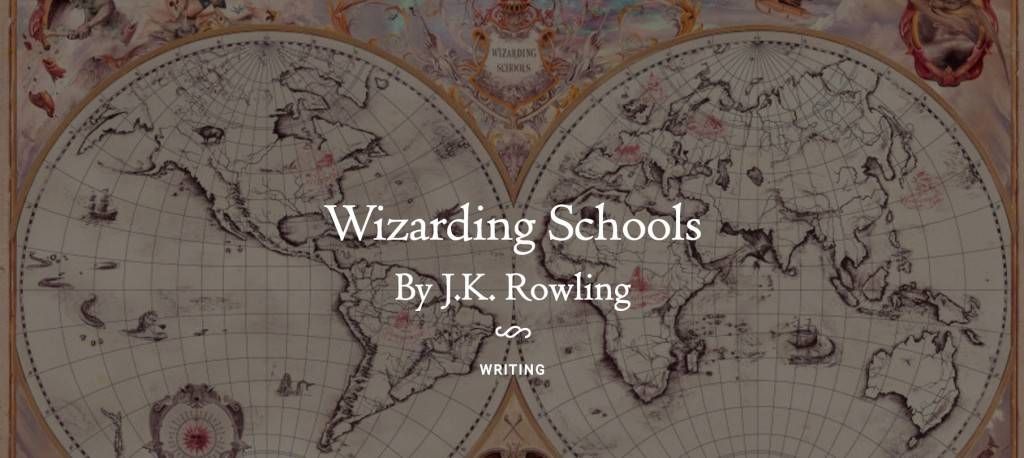 News
JK Rowling Fires Pottermore Editorial Staff, Putting Future of Website in Question
JK Rowling's Pottermore website, an online space that is dedicated to Potterheads around the world who want to know more about the wizarding world, has fired the majority of its editorial staff, leaving the future of the website up in the air.
Back when it was first launched 2012, Pottermore was a place where you'd log in to get some extra information on the characters and magical objects we love, and where JK Rowling could keep in touch with her fans. In 2015, Rowling pivoted the website to an editorial website with staff writers.
"I think turning Pottermore into an editorial site a few years ago was a lovely idea with the potential to be great, but the execution has been disappointing," a former Pottermore employee told BuzzFeed News.
"It's essentially a glorified merchandise shop with some cute articles that might appeal to hardcore fans but don't have enough of a point of difference from the rest of the internet's writing about Harry Potter to survive."
While a Pottermore spokesperson confirmed internal changes that resulted in lay-offs, a source told BuzzFeed that editorial writers struggled to write about Harry Potter because of Johnny Depp's role as Grindelwald in the Fantastic Beasts franchise.
The source said: "Reporting from inside a franchise that so values its secrecy has been limiting because there's so much [Pottermore] can't say that other outlets can.
"I'd say, as an important side note, that they've also suffered from a very sad waning in confidence from fans since the decision to cast Johnny Depp."
As a Potterhead myself, I can confirm I rarely engage with the franchise if I can help it. I doubt Rowling will be able to restore the confidence her fans previously had in her–after all, what do you expect from fans of a book series that encourages you to question authority?
Read more about Rowling's defense of Depp's casting here, and about the straight-washing of Dumbledore.