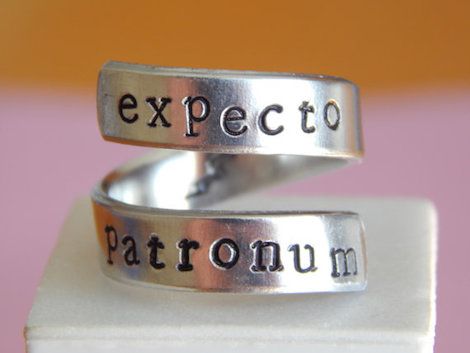 Amazing Jewelry Based On Books You Need In Your Life
What could be better than packed-to-the-gills bookshelves? Wearing jewelry based on books. Whether you're an everyday wearer of necklaces, bracelets, rings, or pins/brooches, or you prefer to save those accessories for special occasions, having a nice collection of jewelry based on books lets you wear your book nerd badge with pride—quite literally.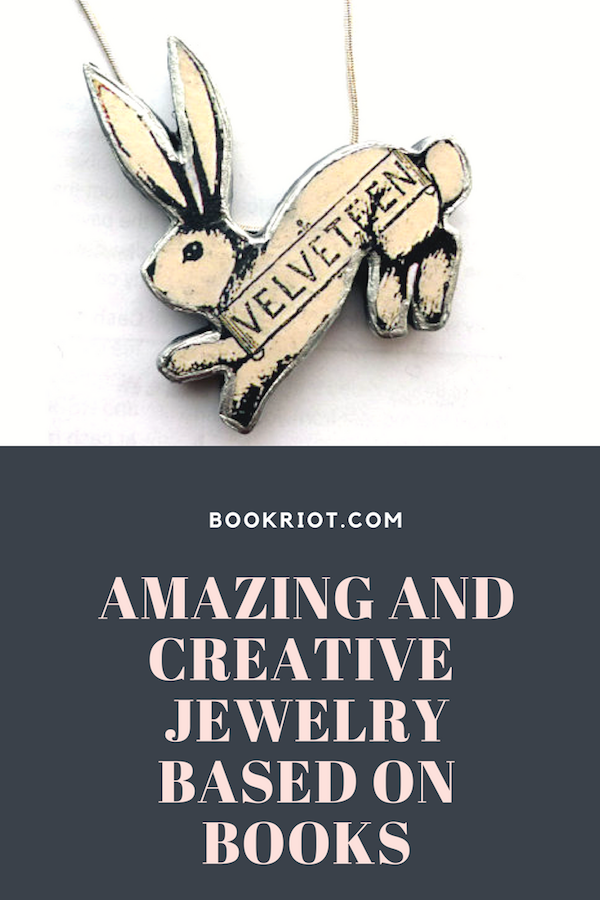 Find below a collection of awesome jewelry based on books ranging from well-loved classics to those which are maybe a little lesser-known. In addition to actual books, I've included jewelry featuring the faces of beloved authors, too. Who doesn't need a set of Kurt Vonnegut earrings?
If the item below is sold out, check the shops they come from. You might find it under another listing or in another style. You might even find more awesome jewelry based on books poking around in each of them.
Jewelry Based On Books
Great Gatsby bowtie necklace, $21. Two necklace color options available.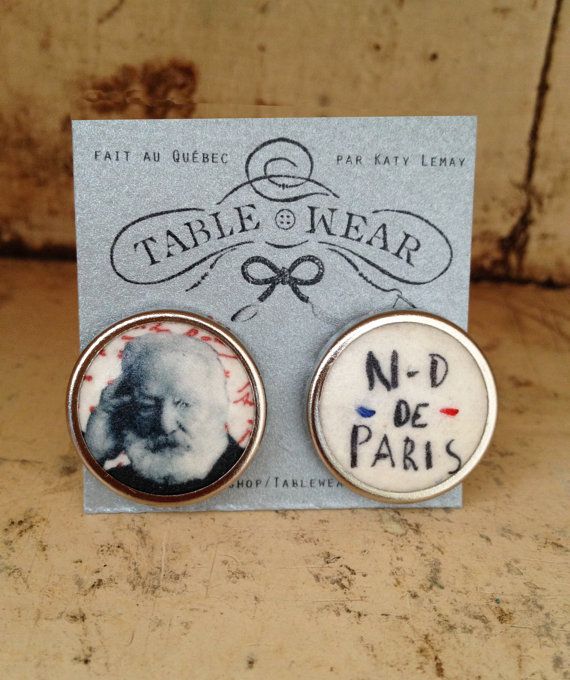 Need a pair of Victor Hugo earrings? These are $26.
A 1984 bracelet made from the pages of the book, $13.
The Wind-Up Bird Chronicle enamel pin, inspired by Haruki Murakami's book, $10.
Maya Angelou–inspired necklace with a wishbone, $17.
Joy Luck Club bracelet made from the pages of the book, $35.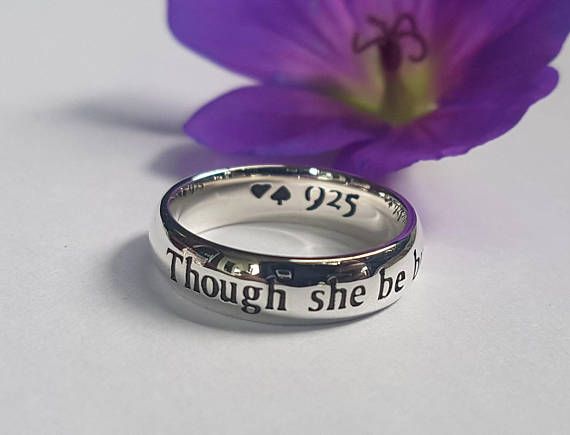 "Though she be but little, she be fierce" ring inspired by Shakespeare, $58 and up.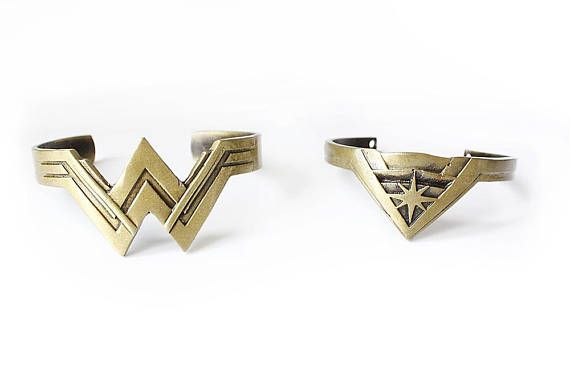 Channel your power with these Wonder Woman wrist cuffs, $16.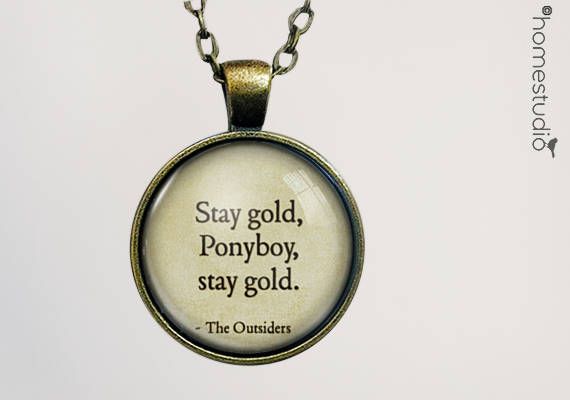 "Stay Gold, Ponyboy" necklace, inspired by S.E. Hinton's The Outsiders, $10 and up.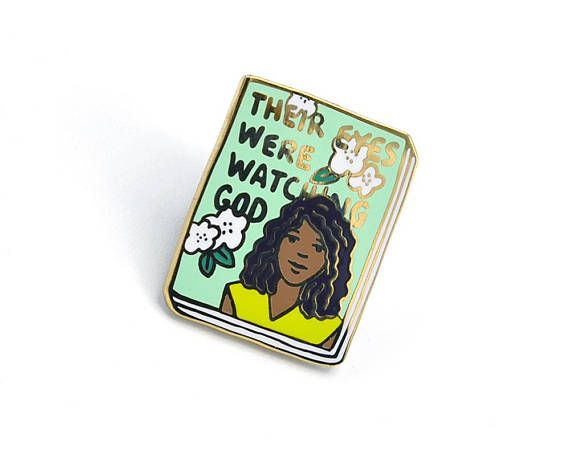 Their Eyes Were Watching God enamel pin, $11.
"She was the girl with a mountain to move" bracelet from The Book Thief, $42.
Moby Dick "Call Me Ishmael" necklace, $14.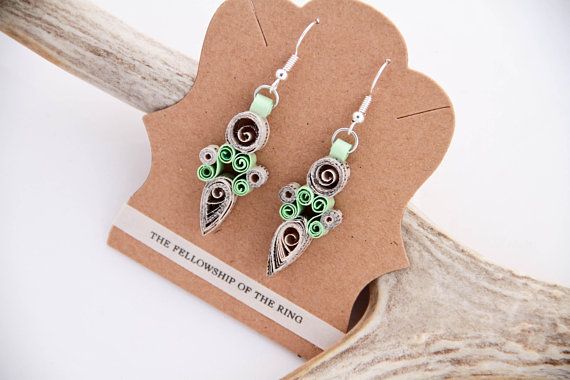 Lord of the Rings earrings made from quilled paper, $20.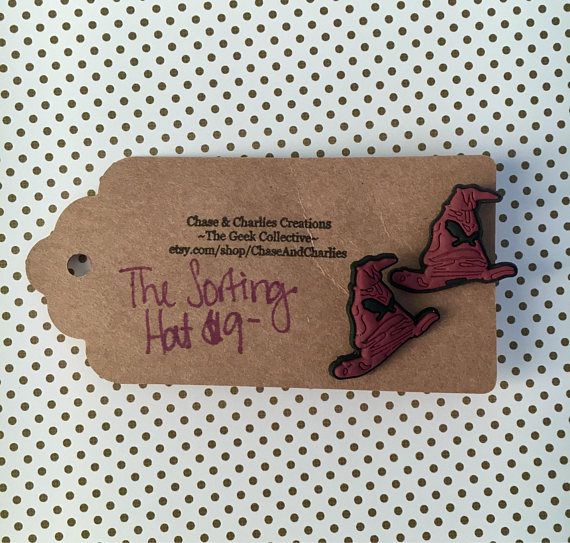 Hogwarts sorting hat earrings, $9.
Don some fabulous Octavia Butler earrings, $13.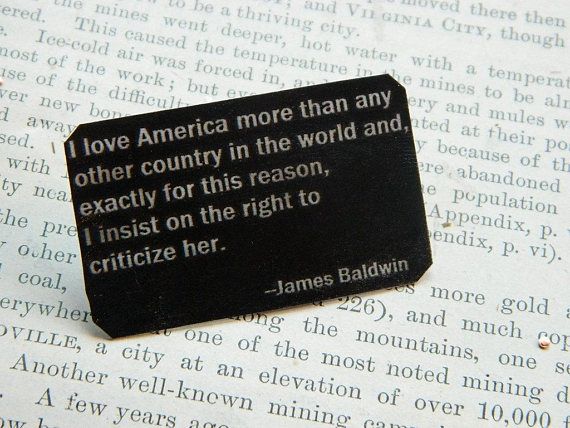 James Baldwin brooch, $12.
Fahrenheit 451 quote bracelet, $23 and up.
Ring this Velveteen Rabbit necklace around your neck, $23.
Kafka's Metamorphosis brooch, $14.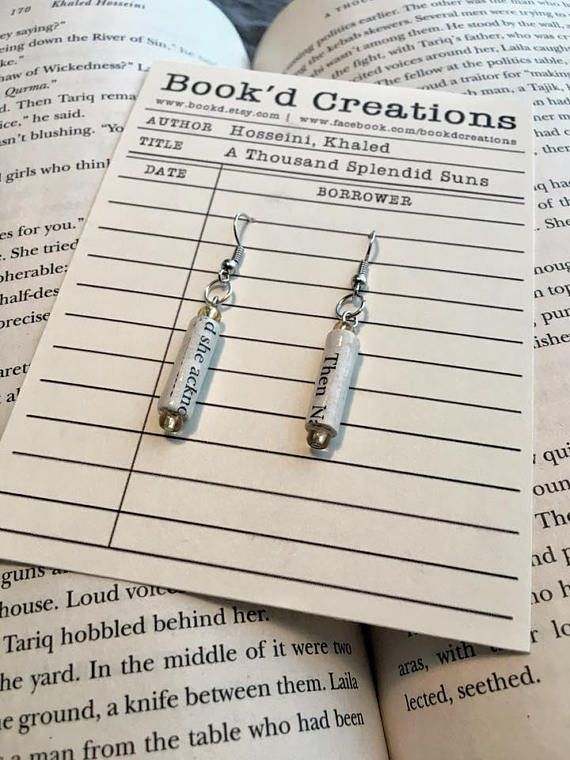 Dangling earrings from the pages of A Thousand Splendid Suns, $12.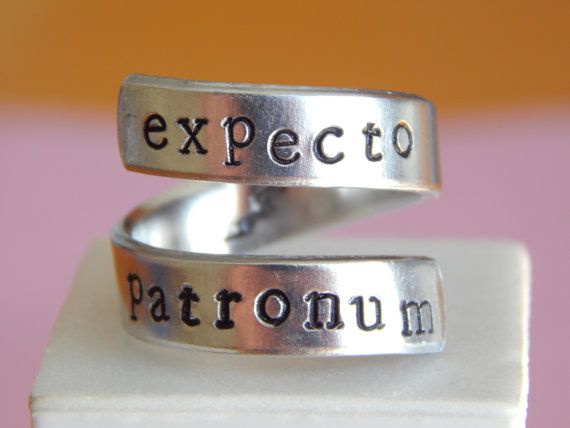 Expecto Patronum ring from Harry Potter, $11.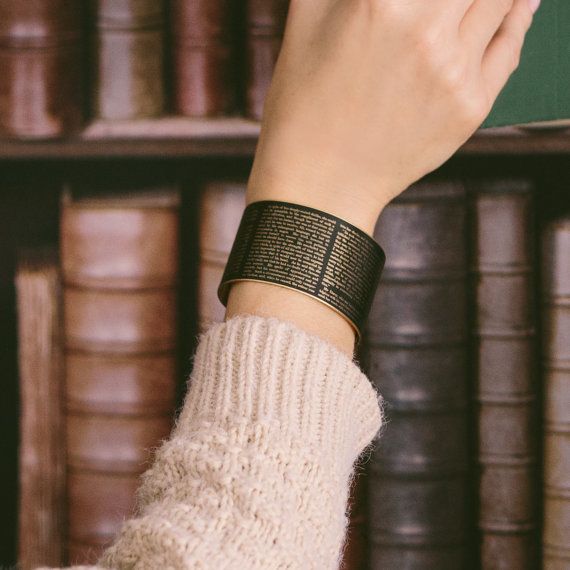 Pride and Prejudice cuff bracelet for Jane Austen fans, $45.
Les Miserables Paris necklace, $21.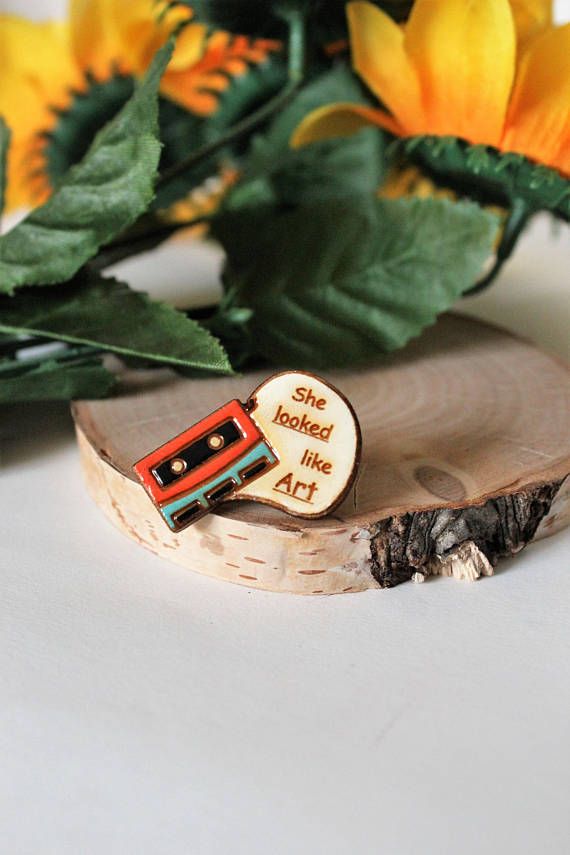 Eleanor and Park enamel pin, $9.
Cheshire Cat earrings from Alice in Wonderland, $15.
Sturdy Emerson quote bracelet, $17.50.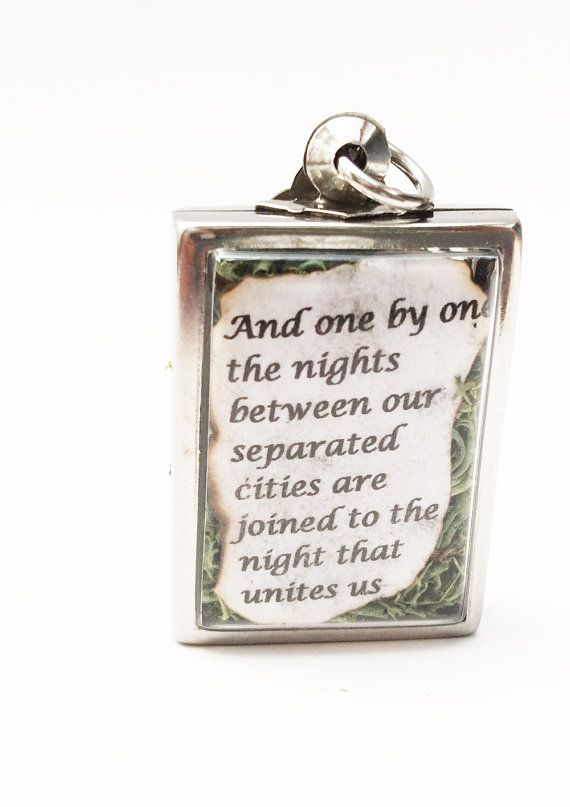 Grab your favorite chain and wear this Pablo Neruda quote locket, $28 and up.
How about a Wizard of Oz necklace? $10.
Kurt Vonnegut earrings, $12.
Sherlock Holmes cuff bracelet, $12.
Sylvia Plath's The Bell Jar "I am, I am, I am" necklace, $14.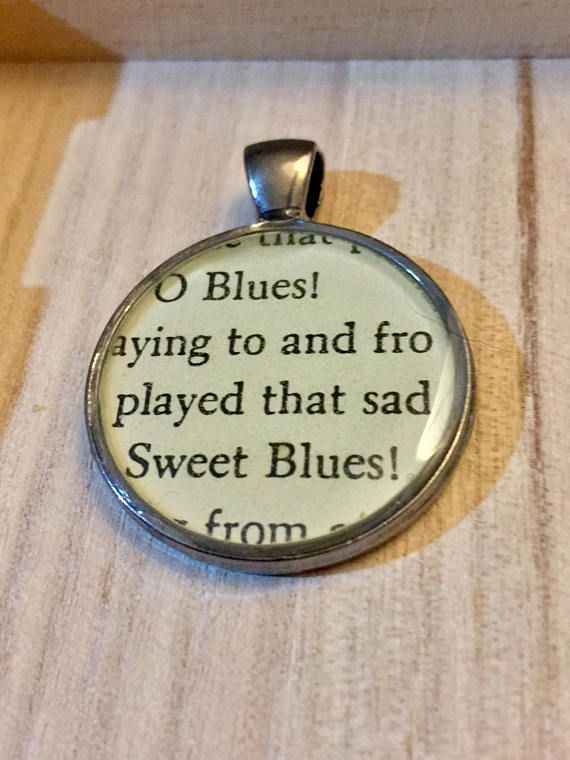 Langston Hughes quote pendant for your favorite necklace chain, $15.
Superman earrings for the superhero/ines out there, $25.
"Hope is the thing with feathers" necklace Emily Dickinson quote, $19.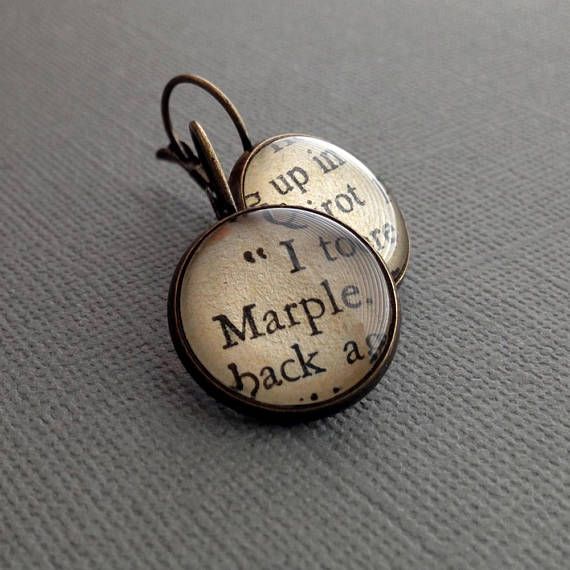 Agatha Christie earrings, $19 and up.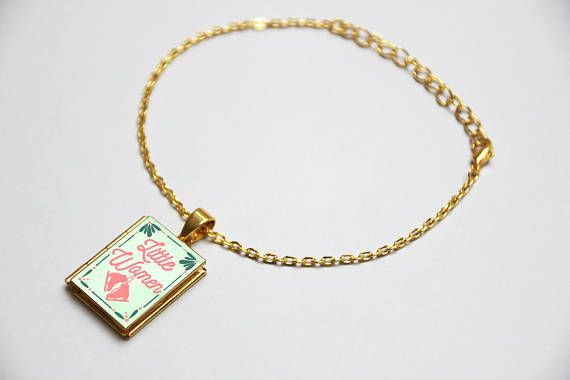 A sweet Little Women charm bracelet, $13.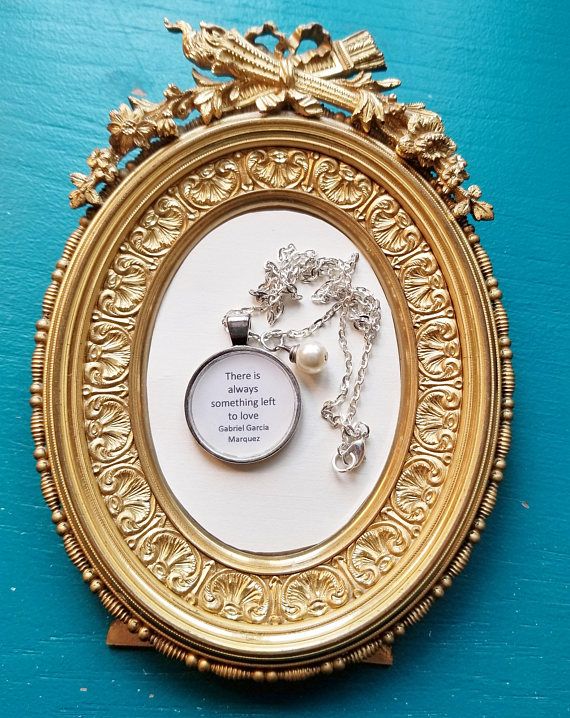 Gabriel Garcia Marquez quote necklace, $20.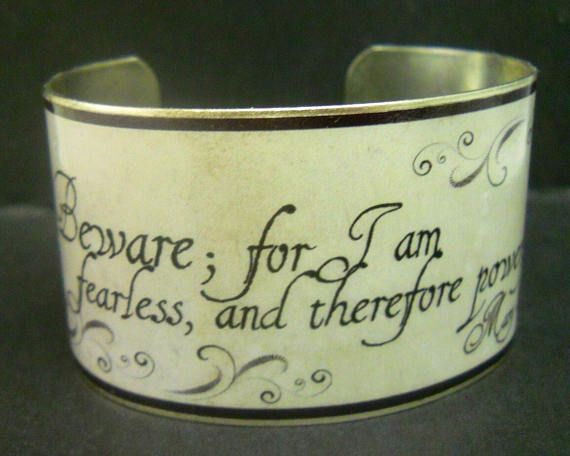 "Beware; for I am fearless" Frankenstein quote bracelet, $33 and up.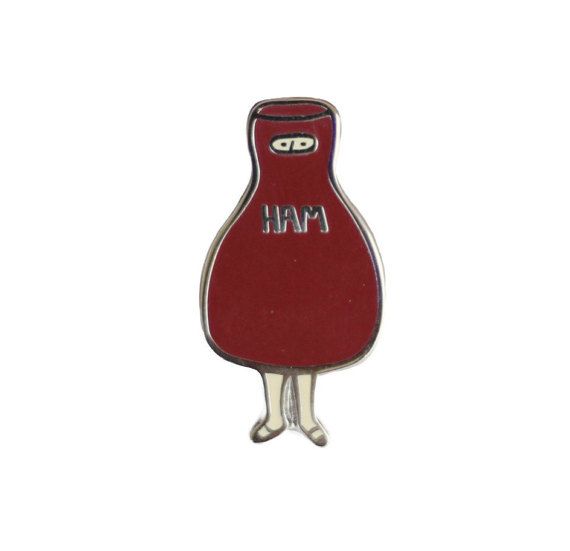 Scout's ham costume To Kill A Mockingbird enamel pin, $10.
"i carry your heart" ee cummings bracelet, $18 and up.
Want more options for jewelry based on books? Check out these bookish earrings, Jane Austen gifts, and Great Gatsby gifts.