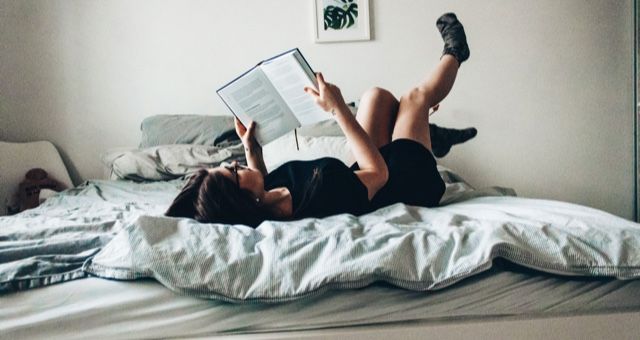 Fiction
Reading Pathways: 5 Books to Read by Jennifer Weiner
This content contains affiliate links. When you buy through these links, we may earn an affiliate commission.
It's easy to call Jennifer Weiner the queen of "chick lit," with more than a dozen novels plus short stories with her name on them. But her stories are layered and complex, and the author makes people think about labels for women's fiction, including the term "chick lit."
Weiner has spoken up for how male authors have been heaped praise while women's fiction is dismissed, including with the "chick lit" label, which she said she's not a fan of. She said in a 2007 interview she doesn't like the label because it brings "built-in assumption that you've written nothing more meaningful or substantial than a mouthful of cotton candy."
Weiner's characters are complex with layers of issues they're dealing with in their lives. Many of the heroines in her novels also feel like people we all know, fighting to accept their own flaws.
It's no surprise since Weiner's been an advocate for body positivity, such as when she triggered a social media frenzy of women sharing their bathing suit photos in 2016. She celebrated the movement last month with a post on her Facebook page.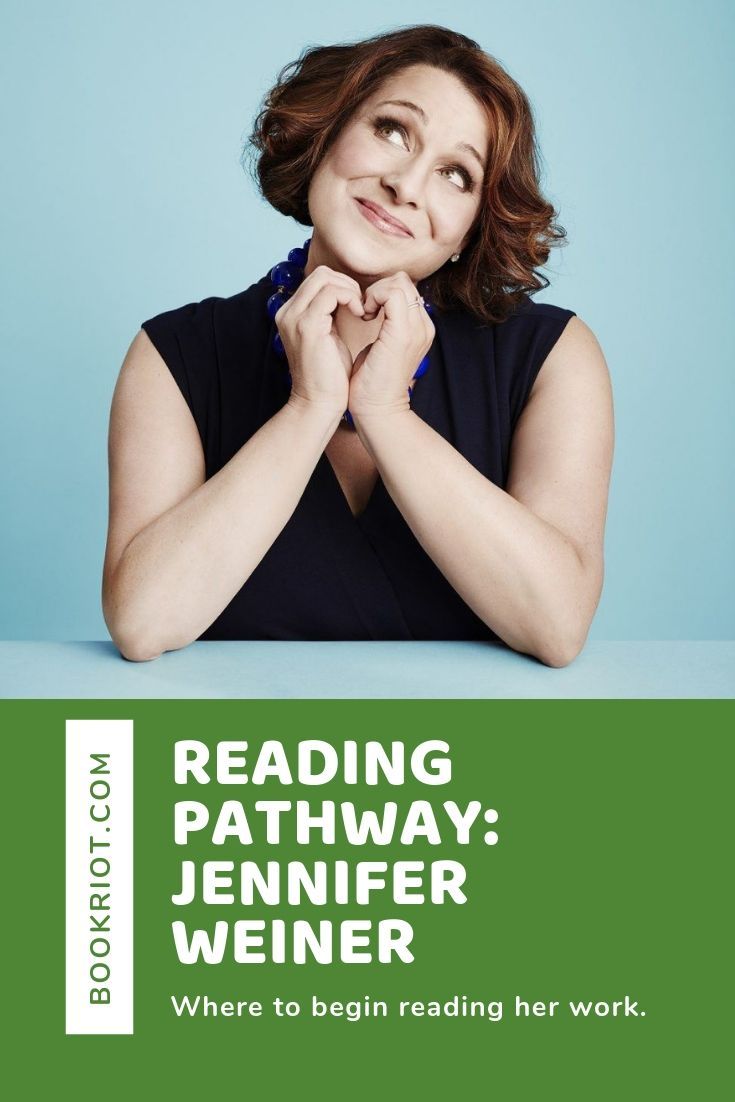 Weiner's newest novel, Mrs. Everything, is due to hit shelves on Tuesday, June 11. Her mother was an influence on her latest novel, and she wrote an essay for the New York Times about writing the sex scenes.
Here's a guide of five books to read if you're new to Weiner's work.
I almost didn't read Good in Bed because of the title. I wasn't expecting what I read, the layered story of Cannie Shapiro that in some ways reminded me of myself. Cannie's ex-boyfriend writes a column about loving a larger woman, which triggers her journey to accept herself and find her happiness. The type of characters and story Weiner develops in Good in Bed would be a guide for the stories that would come later.
The book also came into my life after my own bad break-up, though, my ex-boyfriend wasn't writing stories about our love life in a national magazine. Cannie's story gave me a little bit of hope and happiness in a difficult time.
Most people probably know In Her Shoes more from the movie starring Cameron Diaz and Toni Collette in 2005. It follows the story of two sisters who are radically different from each other, Rose and Maggie Feller. Rose is an attorney and would rather read a romance novel, while Maggie dreams of stardom and making her sister more exciting.
An epic argument between the two sends them apart to travel their own paths to finding their own happiness, which ultimately brings them back to each other.
If you have a sister, you're bound to be touched by In Her Shoes.
If you are a fan of Big Little Lies, you may like Goodnight Nobody. It tells the story of Kate Klein, a suburban mother who feels like she doesn't fit in with the "super moms" in Connecticut. And then one of her fellow mothers is murdered, and Kate picks up her own investigation.
There are plenty of twists and turns as Kate dives deeper into her investigation, uncovering her town's secrets. You'll also be guessing who did it right until the end.
Reproductive issues are at the forefront of Then Came You as it follows three women on the journey of a cluster of eggs. Jules Strauss, a Princeton student, sells her eggs so she can afford to send her father to rehab. Annie Barrow is a mother who serves as a surrogate to give herself some purpose while pulling her family out of debt. And India Bishop, who is lying about parts of her past to her multimillionaire husband, yearns for a baby, and when pregnancy fails she turns to Jules and Annie.
Weiner often tackles big topics from weight loss to drug addiction in her novels, and Then Came You is no different. The issues she wrote about in 2011 are still issues many women face today.
Who Do You Love, published in 2014, was the last adult fiction novel Weiner published before Mrs. Everything. Since then she's published a book of essays and two YA novels.
The novel tells the story of Rachel Blum and Andy Landis, who meet each other in the emergency room when they're 8 years old. Rachel, who has a congenial heart defect and a veteran of hospitals, is interested in the boy who comes alone with a broken arm, Andy. The two strike up a conversation, but both never think they'd see each other again.
But it's not a one night meeting for Rachel and Andy as they meet again and again over three decades. It's a story of how people change and learn about themselves, including how important it is who they love.