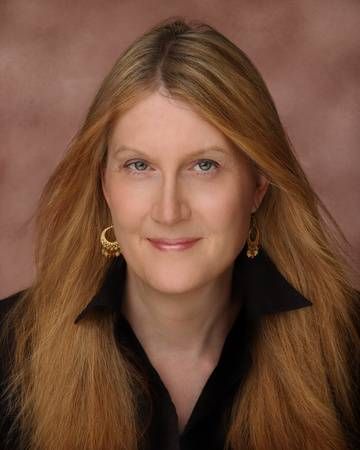 Interviews
Jennifer Finney Boylan on Love, Her Favorite Thrillers, and Being a Voice for the Trans Community
This content contains affiliate links. When you buy through these links, we may earn an affiliate commission.
Jennifer Finney Boylan, author of fourteen books, is the inaugural Anna Quindlen Writer-in-Residence at Barnard College of Columbia University. Her 2003 memoir, She's Not There: A Life in Two Genders, was the first bestselling work by a transgender American.
In her new novel Long Black Veil, Boylan treads new territory with a dark thriller with the story of a group of college friends who sneak into the dilapidated ruins of Philadelphia's Eastern State Penitentiary. What happens there will change all of their lives.
She will be speaking at two events at Chicago's 33rd Annual Printers Row Lit Fest this weekend, June 10th & 11th. Information about her Saturday conversation with Megan Abbott can be found here and more details on her Sunday talk about Revision, Reinvention & Resistance are here. Both events are free, but require an online reservation.
Q: This is your first mystery/thriller! What made you choose this genre?
Jennifer Finney Boylan: I was less interested in the question of "who done it" than the question of "who are we," which is the kind of mystery I think many of us can relate to. More specifically, the question of whether we are now the people we have been— and what our allegiance and loyalty might be, in middle age, to the people we loved when we were young.
Q: How, if at all, do you think this book can be linked with The Secret History, which of course also involves a group of friends and a dark secret.
JFB: Well, I love Donna Tartt's work; I admire the way she sustains that fairly large cast, and also follows people over the course of many years. I think unlike her work, though, my stories tend to be full of people who have somehow never quite become themselves, people who, even in the autumns of their lives, are still trying to forge their own identity.
Q: You have a really lovely line about how the language a person speaks in the dark caves of their heart is unknowable to any other soul. All your characters seem, in one way or another, profoundly alone and unknowable. But despite that, there's an undercurrent of optimism. What made you want to focus on this aspect of being human?
JFB: Well, I think its in my nature to believe in change, and in the inherent goodness of people. When I came out as trans, the person I was most afraid of talking to was my 85 year old Republican evangelical Christian mother— and yet when I told her, she put her arms around me and said, "Love will prevail." I think I have inherited this hopeful view of the world from her, and the sense that much of the world's sorrows can be redeemed by the powers of love and forgiveness.
Q: There are definitely some religious themes running throughout the book — the cover even is Leonardo da Vinci's John the Baptist, a painting you mention in the book. How do you see this image tying into the story?
JFB: Leonardo's John the Baptist is an amazing work— his last painting, and profoundly strange. John was traditionally depicted as a wild-eyed hermit— but Leonardo painted him as this androgynous, loving figure, with one hand on his heart and one pointing at heaven. I would call him a transfigured soul— someone who is both carnal and immortal, male and female, a creature of the beyond and yet someone fundamentally human.
Q: You have a trans character in the novel, although they are not the entire focus of the story. As a well-known trans author, what responsibility do you feel, if any, to that community?
JFB: I feel plenty of responsibility to try to be a good citizen, as well as to be someone who, when I talk about these issues, is careful not to be generalizing about the experiences of what is, in fact, a very diverse and gnarly population. I'm aware that some people think of me as a 'trans writer,' although I suspect there are aspects of my personality that may play a larger role in determining what I write about. For instance, I don't know if my writing has changed from a 'man's voice' to a 'woman's voice' over the last twenty years, but I do know that my voice has definitely changed from that of a younger person to an older one, someone who was once filled with an overriding goofiness and hope to someone who is a little more road-weary and battered now. The joys my characters experience in my current work are very hard won, and usually come at a price.
Q: On a lighter note: 3 favorite mysteries/thrillers right now?
JFB: I love Meghan Abbot's new one, You Will Know Me. I've always loved Dennis Lehane, and his new Since We Fell shows him at the top of his form. And Sarah Pinborough's Behind Her Eyes totally creeped me out, in the best possible way.
Q: Upcoming books you're most looking forward to?
JFB:I would do anything for new work by George Saunders, Jennifer Egan, or Mary Karr.
Q: Lastly, what's one of your favorite lines from the book?
"Maybe we should all just love each other, even if we don't completely understand the things that people bear in their dark, strange hearts, even if the stars that other men and women are following seem invisible to us. If we make ourselves open to the humanity of others first, maybe understanding will follow. An incomprehensible theory of the universe isn't necessary, if your only ambition is to embrace another soul. What you need, maybe all you need, in fact, is the willingness to love."