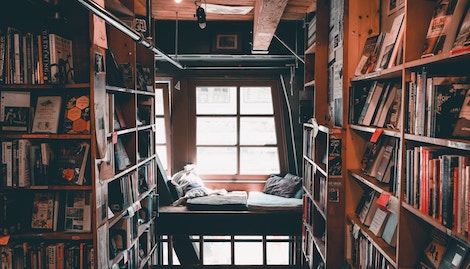 This content contains affiliate links. When you buy through these links, we may earn an affiliate commission.
Japan has been on my bucket list since I read Across the Nightingale Floor when I was twelve years old. The tale of the boy Tomasu, turned Takeo and adopted into the Otori clan in feudal times captured my heart. My fascination with Japan kicked off then but somehow I never quite made it there- until this year.
I had expected a sense of culture shock, and Japan met that expectation immediately. The difference in language and expression, culture and lifestyle, are a world away from my life in London. The Japanese people were extremely kind, polite and friendly; they were full of heart and helped us constantly when we were a bit lost or confused.
Culture shock fades pretty quickly, and after just a day I wanted to get into some bookshops and dig through the (gorgeous) Japanese books I've heard so much about.
Our trip started in Tokyo, at Kinokunya Books. Hanging around the Shinjuku area, constantly in awe of the spectacles al around us, we stumbled upon it almost by accident, wandering through small, pokey streets and alleyways (as well as wide boulevards with thousands of people crossing). After one of these boulevards, we turned a corner and entered a shopping center and there it was: Kinokunya. A haven of English language books and Japanese culture in the middle of Tokyo, Kinokunya has a firm reputation among the city's expats. The shelves are lined with famous stories you already know, wrapped up in beautiful artwork. The Japanese culture section was amazing, full of insights into Japan that pushed me further into researching the country.
If you find yourself in Tokyo, it's a good one to visit for new books, but the high import cost means that many English speakers find themselves in Good Day Books, a centre for used books in the city. It's a lovely place to browse- and best of all, it's an indie bookstore so you're supporting a small business that values every single reader.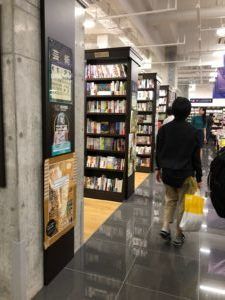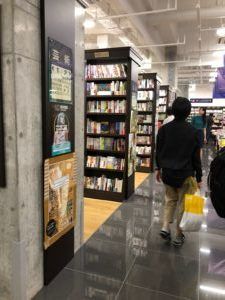 We hit the road to Kyoto and spent three (rainy) days inspiring ourselves at Shinto shrines and walking the length and breadth of the city. Along the way, we stopped off at Maruzen Books, which occupies the two lowest floors of BAL department store. Apparently, Maruzen has been around in different forms since the late 1800s, so its history is richly engraved on Kyoto. This was heaven for a book lover. It's well lit, chock full of tall bookshelves and a stunning variety of genres as well as a delicious selection of stationery. Books are in English as well as Japanese, so it's got a wide range of visitors. There's also a little café, which is cute but maybe lacks some character- that said, it's a perfectly lovely place to have a sit and some coffee while starting your new reads.
I didn't have a chance to browse any other bookstores in Kyoto, because a day later we jumped on a shinkanzen (bullet train) to Hiroshima to see the Peace Memorials, and then made it back to Osaka to lock ourselves in an Airbnb room while Typhoon Trami passed overhead.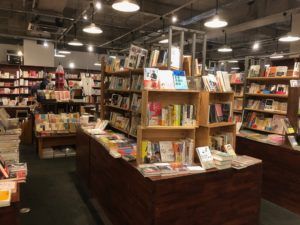 When we dug ourselves out of the duvet the next day, we made a beeline for Standard Books, a recommendation that had come my way several times from other visitors. Though it doesn't have much in the way of English books to choose from, Standard Books is exactly my kind of book store- fun, quirky and full of independent editions and options. Political cartoons, gender politics and lovely cotton clothes occupy most of Standard's space. Stationery and accessories are tucked into corners and the whole place has a vibe of the underground. Some of the offerings here are bizarre, and I spent a solid 45 minutes checking out everything on offer. It's a must-see if you're in Osaka.
Did I miss some majorly excellent bookshops in the cities I visited? Please, tell me about them, so that others can share in their bookish glory!