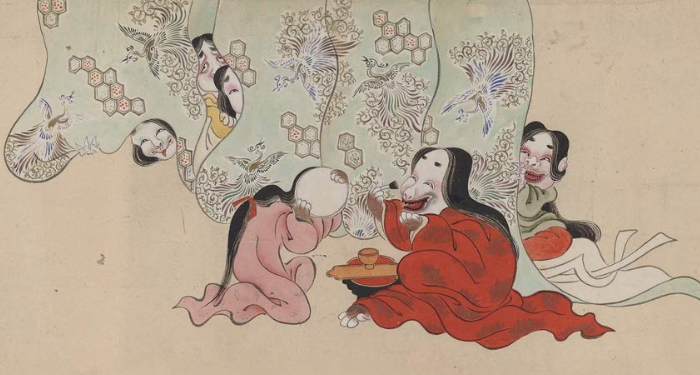 I absolutely love diving into books that are steeped in mythology or folklore. It's such a great way to learn about different cultures, be it through nonfiction or fiction. I think it's fascinating when people get to talk about their own cultural background and then use that as a jumping off point or inspiration for their book.
And that would be the hope, right? That people who belong or identify with that cultural background would have first dibs — that most books would be written from this perspective and thus have a certain layer of authenticity. This is the best case scenario, but I think we all know that this doesn't always happen.
As I started research for this piece, something became alarmingly clear after just a few hours: there are way too few books about Japanese mythology and folklore written by actual Japanese people. Now let's unpack this a little. I'm absolutely not saying that there can't be appreciation for different cultures, including wanting to write an account of everything someone has learned while, say, living abroad or spending years studying a place. And to be fair, there are cases where Japanese illustrators were included in the project. But it's disappointing that so few books on this subject come from people who have a Japanese background. Also, in recent years, books about Japanese mythology/folklore have been largely dominated by YA fantasy — which there's nothing wrong with, but it's worth noting.
This list has some nonfiction titles leaning more towards historical accounts and encyclopedia-like formats. We've also got fiction, where the main storyline has been based after or has taken inspiration from Japanese mythology/folklore. Let's get started!