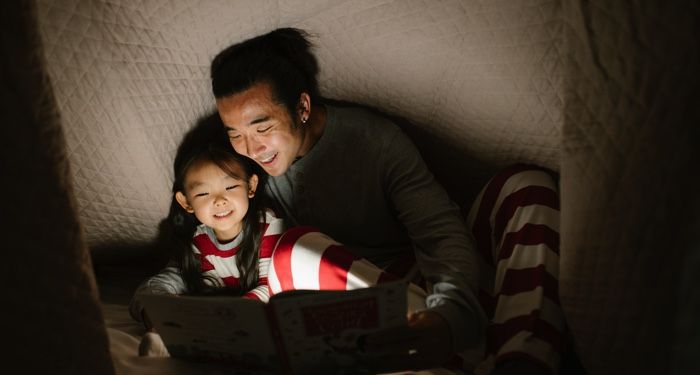 Children's
15 Must-Read January Children's Book Releases
This content contains affiliate links. When you buy through these links, we may earn an affiliate commission.
Cold weather reading is my favorite reading! The best part of my day is curling up under the covers with my daughter and reading books together. Some days this happens a lot; other days, she doesn't want to sit still and I read at her while I'm under the covers and she's playing, but whatever works! She has already picked her favorite book of the year — Love, Violet — which means we are unfortunately making valentines far before Valentine's Day. In fact, I'm writing this in late November so Christmas has yet even to pass and I have several valentines sitting on my desk. A small price to pay for reading such a charming book and the first picture book featuring an F/F crush! I'm so glad my daughter will be able to read picture books with the diverse representation that just wasn't pictured in children's books when I was a kid (though was very much present in the real world).
Other big January children's book releases include a new lyrical picture book by Joanna Ho (Eyes That Speak to the Stars) and the third book in the Akata Witch series, Akata Woman. This list is a little slim on middle grade releases as release dates are getting pushed back. However, there are still several great middle grade books releasing, and I imagine February and especially March will be middle grade heavy.
I hope everyone has a new year filled with lots of snuggling under covers and reading!
January Board Book Releases
January Picture Book Releases
January Early Reader Releases
January Middle Grade New Releases
---
If you're looking for more children's book new releases, check out my December children's book new releases and my November children's book new releases.