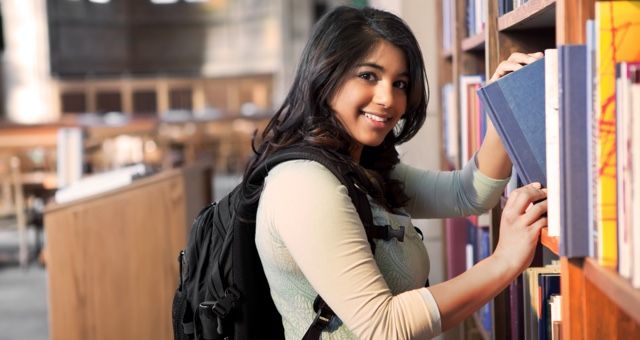 This list of January 2020 YA books is sponsored by Book Riot Insiders, the exclusive digital hangout for the Book Riot community.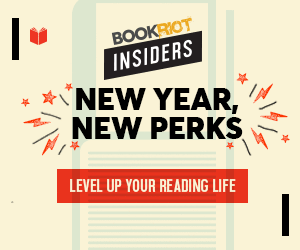 It's a new year, and that means new perks. We've sweetened the current Short Story and Novel levels and introduced a brand new Epic level, and you can try any level out for free for two weeks! The highlight is our new group read, available to all Epic members — and there's no cap on Epic, so the more the merrier. Each quarter we'll read a book, voted on by Epic subscribers, that will fulfill at least one task of the 2020 Read Harder Challenge, and cap off our read-along with a live chat. But wait, there's more! Get the full details on this and all the other perks, and sign up at insiders.bookriot.com.
---
Happy 2020, YA readers! I'm so excited to kick off another year (and a new decade!) with some tremendous YA releases. This month is fairly bursting with exciting new books from much-loved authors as well as highly anticipated debuts, and it was difficult to narrow it down. You'll notice I don't include some bigger releases probably on your radar, like Infinity Son by Adam Silvera, The Hand on the Wall by Maureen Johnson, The Map from Here to There by Emery Lord, The Night Country by Melissa Albert, Dark and Deepest Red by Anna-Marie McLemore, and One of Us is Next by Karen McManus. Instead, I focus on a few others that might escape your notice—here we go!
Not So Pure and Simple by Lamar Giles
Del has had a crush on Kiera forever, and when she's finally single he makes his move, joining her church group…and inadvertently signs a purity pledge in the process. Del has an in with Kiera's church friends, who agree to put in a good word in exchange for answering their sex ed questions. But in this twisted scheme, Del fights to remember what's important: getting the girl, or respecting Kiera's wishes?
Loveboat, Taipei by Abigail Hing Wen
When Ever Wong's educational summer program falls through, she finds herself headed for Loveboat, Taipei, a cultural program that promises to connect teens of immigrants with their culture, but turns out to be more of a free-for-all with minimal supervision. And when she arrives, she collides with Sophie, Xavier, and Rick for an unforgettable summer.
Woven in Moonlight by Isabel Ibañez
The Illustrious were driven from their home when a usurper used magic to summon ghosts, and now Ximena serves as the decoy Condesa and carefully guards her ability to spin thread from moonlight. When she has the chance to impersonate the Condesa in the court of the usurper, she's bent on revenge…but perhaps the only way to restore her people to to abandon that mission, and find a different path forward.
Don't Read the Comments by Eric Smith
Written by Hey YA podcast cohost and fellow Rioter Eric Smith, this book is about Divya and Aaron, two very different teens who meet by chance in the massive open world online game Reclaim the Sun. Divya is a streamer who uses sponsorships to help her mom pay the bills, and Aaron is a privileged teen who can't live up to his mom's expectation. They strike up a friendship that is challenged by a doxxing campaign that could not only reveal their identities, but put them in very real danger.
We Used to Be Friends by Amy Spalding
James and Kat are best friends, but as they go their separate ways after senior year, they have to face the fact that they are no longer best friends, and what led to their friendship break up. With dual timelines and two different POVs, this book explores one of the most painful types of break-ups.
---
What book(s) are you most looking forward to in 2020?
Want more "3 On A YA Theme" posts? Gotcha covered.