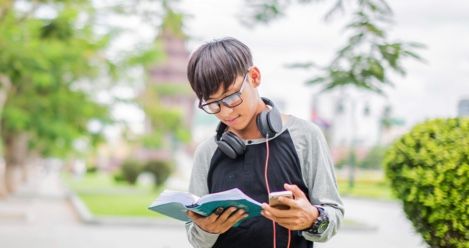 Nonfiction
3 on a YA Theme: January YA Nonfiction Releases for Your TBR
This content contains affiliate links. When you buy through these links, we may earn an affiliate commission.
This list of January 2019 YA nonfiction releases is sponsored by The NOVL.
After the shocking revelations and betrayals in The Cruel Prince, Jude continues to navigate the Faerie world as a mortal. Unable to trust her family and dangerously drawn to the cruel prince of Elfhame, Cardan, Jude will do anything to hold on to the power she's fought for.
---
I love to take the time to highlight a selection of new releases at the beginning of the month, but fiction always outweighs nonfiction. January has some not-to-be-missed releases about refugees, immigrants, and badass ladies of history that should be on your radar, so today is all about must-have January YA nonfiction releases for your TBR!
Nobel Peace Prize winner and New York Times-bestselling author Malala Yousafzai introduces some of the people behind the statistics and news stories we read or hear every day about the millions of people displaced worldwide.
Malala's experiences visiting refugee camps caused her to reconsider her own displacement—first as an Internally Displaced Person when she was a young child in Pakistan, and then as an international activist who could travel anywhere in the world except to the home she loved. In We Are Displaced, which is part memoir, part communal storytelling, Malala not only explores her own story, but she also shares the personal stories of some of the incredible girls she has met on her journeys—girls who have lost their community, relatives, and often the only world they've ever known.
In a time of immigration crises, war, and border conflicts, We Are Displaced is an important reminder from one of the world's most prominent young activists that every single one of the 68.5 million currently displaced is a person—often a young person—with hopes and dreams.
Out January 8.
Meet nine courageous young adults who have lived in the United States with a secret for much of their lives: they are not U.S. citizens. They came from Colombia, Mexico, Ghana, Independent Samoa, and Korea. They came seeking education, fleeing violence, and escaping poverty. All have heartbreaking and hopeful stories about leaving their homelands and starting a new life in America. And all are weary of living in the shadows. We Are Here to Stay is a very different book than it was intended to be when originally slated for a 2017 release, illustrated with Susan Kuklin's gorgeous full-color portraits. Since the last presidential election and the repeal of DACA, it is no longer safe for these young adults to be identified in photographs or by name. Their photographs have been replaced with empty frames, and their names are represented by first initials. We are honored to publish these enlightening, honest, and brave accounts that encourage open, thoughtful conversation about the complexities of immigration—and the uncertain future of immigrants in America.
Out January 8.
A Thousand Sisters: The Heroic Airwomen of the Soviet Union in World War II by Elizabeth Wein
In the early years of World War II, Josef Stalin issued an order that made the Soviet Union the first country in the world to allow female pilots to fly in combat. Led by Marina Raskova, these three regiments, including the 588th Night Bomber Regiment—nicknamed the "night witches"—faced intense pressure and obstacles both in the sky and on the ground. Some of these young women perished in flames. Many of them were in their teens when they went to war.
This is the story of Raskova's three regiments, women who enlisted and were deployed on the front lines of battle as navigators, pilots, and mechanics. It is the story of a thousand young women who wanted to take flight to defend their country, and the woman who brought them together in the sky.
Packed with black-and-white photographs, fascinating sidebars, and thoroughly researched details, A Thousand Sisters is the inspiring true story of a group of women who set out to change the world, and the sisterhood they formed even amid the destruction of war.
Out January 22.
Want more "3 On A YA Theme" posts? Gotcha covered.